Whether you're looking for a 38 foot gooseneck to expand your bar-b-que concession empire or a 6 foot storage trailer, you've found the greatest source for your trailer needs.
Not only do we save you thousands of dollars by providing the nets largest selection of pre-owned trailers, but we're one of the pioneers in online selling of pre-owned equipment. Since 1999, we have been the trusted source for buying equipment online!
We have concession trailers for every possible need including...
Shaved Ice, Snowballs, Snowcones
Ice Cream, Yogurt, Frozen Custard
Espressos, Coffee, Cappuccinos, Hot Chocolate
Hot Dogs, Corn Dogs, Blooming Onions, Cotton Candy, Candy, Candy Apples, Hamburgers, Other Foods
Roasted Corn on the Cob
Crawfish
T-Shirts, caps, keychains,
Movies, Posters
Cokes, sodas, bottled water, daiquiris, energy drinks, lemonade
Shop hundreds of concession trailers for sale
If these aren't what you need, be sure to check out our
hot dog, beverage, & vending carts
as well as our
mobile kitchens, catering vans, concession & vending trucks
!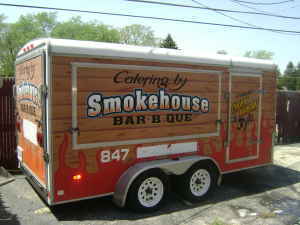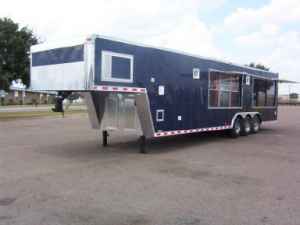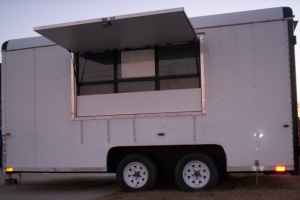 Popular Concession Trailer Options
Torsion Axles, Electric Brakes, Heavy Duty Axles, V Nose, Generators
Concession Windows, Ramp Doors, Sliding Windows, Veritcal Windows, Folding Counter Tops, Side Doors, Customer Canopy
Air Conditioning / Heat Strips, Electrical Outlets (Interior & Exterior), wiring for generator hookup, larger amperage breaker box
Tile Flooring, White Panel Walls, Insulated Walls & Ceiling, Interior Counters & Cabinets
Sinks, Fresh Water Tanks, Waste Water Tanks, Bathroom,
Cooking & Kitchen Equipment, Overhead Storage & Shelving, Cash Registers, Exhaust Vents
Exterior Customer Lighting, Exterior Signage, Diamond Plate Sides, Stone Guard, Spare Tires,