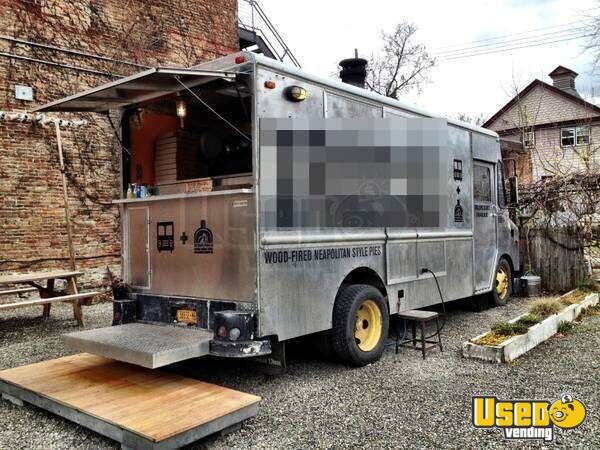 1982 Gruman Kurbmaster Wood-fired Pizza Oven Food Truck!!!
SOLD


This truck was converted in December, 2011 and has a fully-licensed commercial kitchen with a brick oven that fits three pizzas at a time and can cook 60 pies an hour. The truck has a gas engine, rear differential, and a rebuilt Jasper transmission. See details for list of equipment.
$52,800. New York


SOLD
More info...
This is a gorgeous truck set up for making and serving loads of gourmet pizzas with its 40" dome wood-fired oven. The truck's suspension has been modified to withstand the additional load.
Features:
Marble-top prep cooler
3 bay sink
40 gallon fresh water tank and AC pump
Grey water tank
On-demand gas
Water heater
Chest freezer
Driver's side of the truck includes a hatch which can accommodate an 8000 BTU AC unit
---
Have Question? Have Questions about this item, its condition or features?