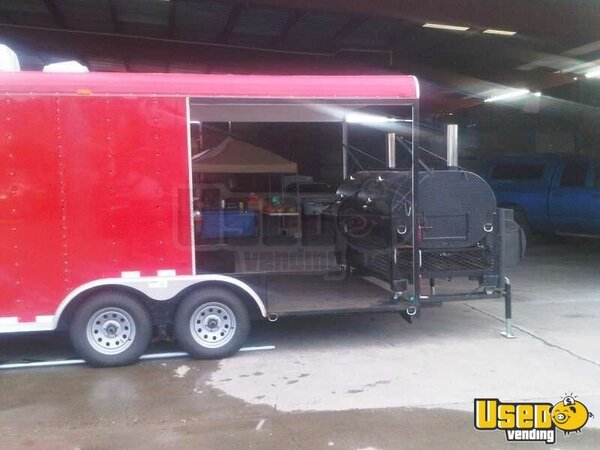 2010 - 22' BBQ Concession Trailer with Porch and Smoker!!!
SOLD
Unit was used for 6 months and is like new. 2-3 people can work it. Smoker uses propane or wood, and can hold up to 400lbs - even 2 pigs at a time. California fire suppression; air conditioned. Includes smoker, deep fat fryers, grill and stove, plus refrigerator.
WAS: $39,050
$36,850. Placerville, California.

CLICK on "MORE INFO" for PICS!!!
SOLD
More info...
FEATURES:
2 basket fryer never used, 2 burner stove, a flat top, rep area,followed by a three compartment sink and handwash sink refrigerator, ice chest, Custom made Smoker that holds up to 300 pounds of meat
---
Have Question? Have Questions about this item, its condition or features?