CARTS - HOT DOG, SOUVENIR
You can find carts to vend anything here! You can find souvenir carts, vending carts, beverage carts, hot dog carts, & many other street carts to fit any product that you handle. You will be protected as we walk you through the process of finding the perfect cart for your needs. With our huge selection, you may find one just a few miles from you!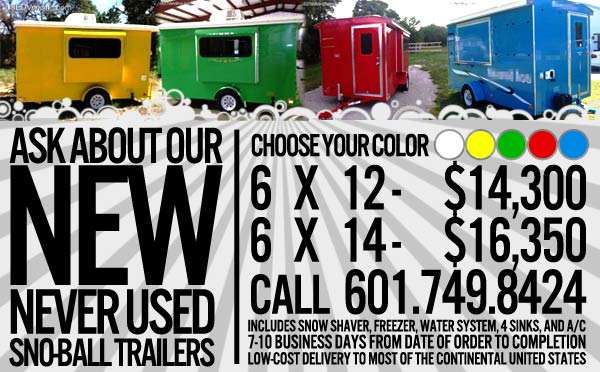 Choose your color!
22 ft Custom-Built BBQ Trailer
CALL 601-749-8424 Opt 3 for More Info!



Like this website??

Let others know...