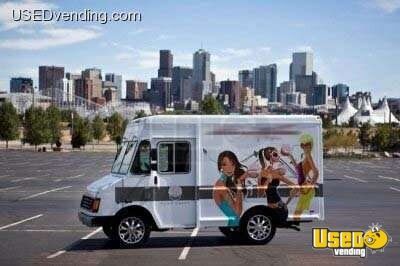 SOLD



1998 - 17Ft Chevy Step-Van Food Vending Truck!!!
This truck was used for selling cupcakes, and could be used for other food service as well. Has a very attractive custom wrap; interior was completely redone. See details for features.
More info...
FEATURES:
This step side truck has been used as a cupcake truck. It has an incredible custom wrap on it that is very eye catching. It could easily be modified The interior was gutted and redone. The inside has wood floors and white vinyl walls. There is custom shelving that holds up to 400 cupcakes. There is a desk with a custom tile backdrop. A food service window is on the passenger side. The back roll-up door has new springs for easy opening. The tires and 20 inch wheels are brand new. The mileage is 48,537. There is no sink or electricity in the back.
---