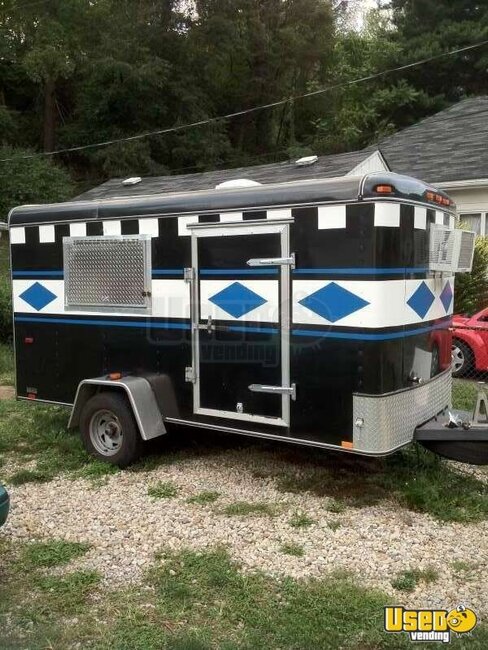 SOLD
2009 - 6' Liberty Stealth Concession Trailer!!!
This unit has never been used and is with it's original owner. This trailer has A/C and fire extinguisher. This unit is ready to be loaded with any equipment that you want to start your own business with.
Was $ 8,510.
NOW: $6,900. Portsmouth, Ohio
SOLD
More info...
Features and Equipment List:
Dimensions 6' x 12' x 6.5'. Primary construction is aluminum. Equipped with 5000 BTU A/C
---