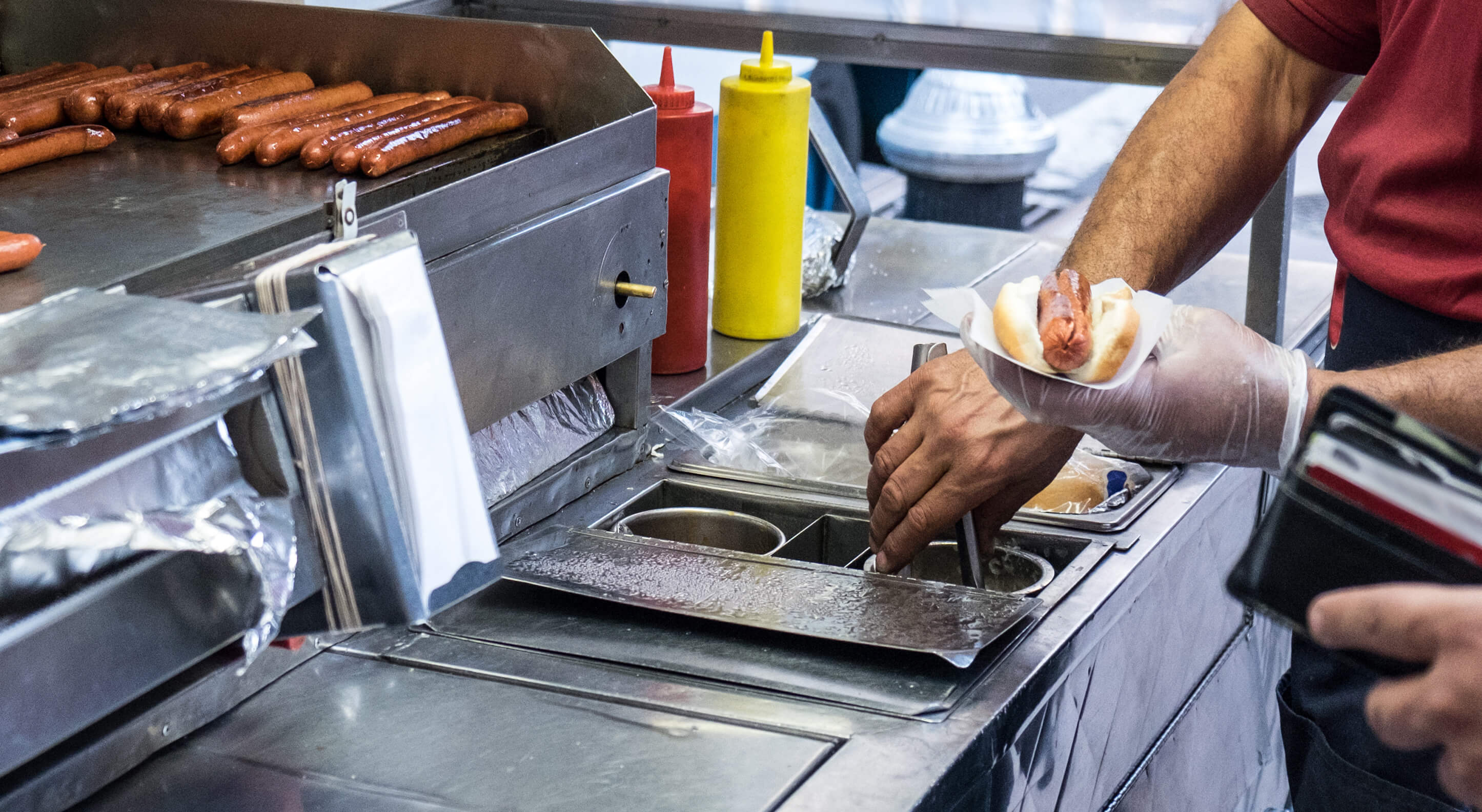 5 Best Hot Dog Carts in America
The noblest dog of all is a HOTDOG! In a grab-and-go culture like America, hotdogs always have a large demand. It may sound unbelievable, but a hotdog cart has the potential to earn 6 figures every year. In fact, the U.S. hotdog industry has a $16 billion market revenue for this year. Americans have been consuming around 20 billion hotdogs annually. Let's take a look at the 5 best hot dog carts in America.
A Brief History of Hotdog Carts in America

As you set out to embark on a hot dog cart business, it would be interesting to look at their history and development. Homer is the earliest to mention the term sausage (a hot dog counterpart) on the epic Odyssey in 850 BC. In 424 BC, Aristophanes' play entitled "The Knights" featured a sausage vendor who became a leader. The Germans were the first to have elevated sausage making into an art form in 1487. The city of Frankfurt and Vienna are both vying to be the birthplace of hot dogs.
In 1860, it was rumored that a German immigrant started a sausage cart in NYC Bowery. But the first recorded hotdog cart was the Coney Island hot dog in 1870. It was founded by Charles Feltman. Hot dog carts became a hit in the mid-1890s among student dorms and universities. They were commonly referred to as "dog wagons." Many student newspapers began to reference sausages like hot dogs. In 1904, the Louisiana Purchase Exposition officially claimed the word hot dog.  
In 1936, Oscar Mayer rolled out the 1st patented hot dog cart – the Wiener Mobile. During the Great Depression, Nathan Handwerker who used to work for Coney Island outran his former employer as Nathan's Famous spread across the nation. Today, hot dog carts are everywhere in the streets of America. Former President Franklin D. Roosevelt served hot dogs to the king of England, George VI. NASA has approved hot dogs as a regular food item on their space missions. Since then, Americans have been celebrating "National Hot Dog Day" every 23rd of July. 

5 Best Hot Dog Carts in America
Crif Dogs (New York, NY)

In 199, Brian Shebairo tried to say his childhood pal's first name, Chris Antista, with a hot dog on his mouth. The first name sounded like "Crif." For 2 years, they planned to serve the best hot dogs in New York. Rising their motorcycles, they sample hot dogs from the northeast to South Jersey and Fairfield, Connecticut. On October 02, 2001, Crif Dogs opened in the alley behind Lansky Lounge in Manhattan. The hot dog cart became a sensation for a good hot dog in New York. Crif Dogs is a delicious alcohol-absorbent variant of a late-night hotdog. Crif Dog is a handmade smoked beef and pork dog which you can eat any way you like. The hot dog cart also sells chili dog, our cheese dog, and veggie dog. They also sell hot dogs with funny names like the Chihuahua, a bacon-wrapped crif dog with avocado and sour cream, and the Tsunami, a bacon-wrapped crifdDog with green onions, pineapple, and teriyaki. Beers, milkshakes, and side dishes are also available.

Dat Dog (New Orleans, LA)

Constantine Georges was a New Orleans federal prosecutor for 22 years. In 2011, he opened up a hot dog stand in Freret Street with the hope of bringing life to the community. He set up some benches and colorful umbrellas on the sidewalk. The stand was painted by a bright smile-shaped hot dog. Today, Dat Dog became a culinary institution with a large number of followers. Dat Dog offers customized hot dog sandwiches in a bun or romaine lettuce leaf. They also have a line of regional sausages like the Bratwurst, Italian sausage, Louisiana hot, Polish kielbasa, Vaucresson hot sausage, and Vienna all-beef franks. But what intrigues customers are their line of unique sausages such as alligator sausage, crawfish sausage, duck sausage, and the Guinness Dog. Dat Dog also sells milkshakes and some nice beer selections.
El Guero Canelo (Tuczon, AZ)

It was 1993 when Mexican, Daniel Contreras, and his wife opened an Asada (Mexican meat bun) cart in Tucson. But people kept asking for hot dogs in the stand. So, they started selling Sonoran hot dogs. And the rest was history. Sonoran style hot dogs are bacon-wrapped wienie cooked on the grill. They are served in a bolillo-style bun topped with onions, pinto beans, and tomatoes. Today, El Guero Canelo not only serves hot dogs. They also serve Aguas Frescas, burros, quesadillas, Mexican sodas, tacos, and tortas. 

Flo's Hot Dogs (Cape Neddick, ME)

Flo's Hot Dogs was founded in 1959 by Florence Stacey. With her apron, hairnet, and spectacles, she began a hot dog stand in Cape Neddick. Today, her daughter-in-law, Gail, carries on with the legacy. Flo's serves smaller size hot dogs with a multitude of ketchup, mayonnaise, mustard, and toppings. The House Special comes with Flo's famous relish with celery salt and mayo. The Loaded is served with celery salt, green relish, mustard, and onions. Chips and sodas are also available on this hot dog cart.

Pink's Hot Dogs (Los Angeles, CA)

Pink's Hot Dogs started as a pushcart in 1939. Spouses, Paul and Betty Ponk, loaned $50.00 to sell coke at a nickel and hot dogs at 10 cents. Today, Pink's Hot Dogs sells 40 hot dog combinations on their menu and was endorsed by over 200 celebrities. Pink's whimsical menu has three kinds of sausages – jalapeno, mild, and spicy. They also sell all-beef hot dogs, turkey dogs, and vegan dogs. The "Super Special" is topped with mozzarella cheese, mushrooms, onions, sauteed peppers, and tomatoes. They also serve desserts, hamburgers, and soft drinks but not alcohol.