CARTS - HOT DOG, SOUVENIR
You can find carts to vend anything here! You can find souvenir carts, vending carts, beverage carts, hot dog carts, & many other street carts to fit any product that you handle. You will be protected as we walk you through the process of finding the perfect cart for your needs. With our huge selection, you may find one just a few miles from you!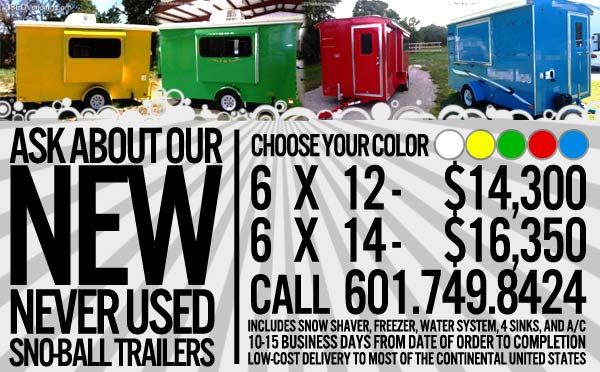 For Detailed Info...

12 ft Snoball Trailer here 14 ft Snoball Trailer here


NEW LISTINGS ADDED EVERY DAY!!!
Are you "Johnny Come Lately"... missing the Great deals!!!


You could be "Johnny On the Spot!"
Our MeFirst Alerts will notify you Instantly of new items!



Each time an item is listed within X miles of you, you will get an email with a pic and info.
It's so easy and you can turn it off anytime. Activate Yours Here


Like this website?? Let others know...