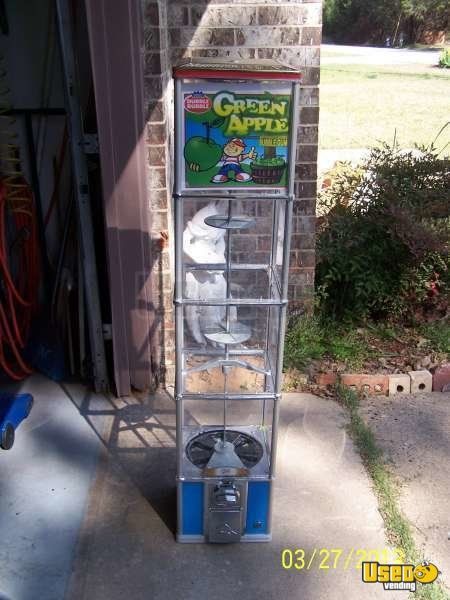 (4) - 4' Tall Beaver Bulk Candy Vending Machines + 14 Head Rack!!!
SOLD
available are 4 bulk candy machines by Beaver. They are 4' tall. Fair condition; however, The top locks need to be drilled and replaced with new locks. The coin box locks are unlocked and need new locks. Also included in this listing is a 14 machine rack for smaller bulk candy machines.
$850 for all. Texas


More info...
Beaver brand bulk candy machines. These are the typical bulk candy machines found in the foyers of grocery and retail stores. They hold lare amount of candy- Mike & Ikes, M &M's, Runts, and more.
---