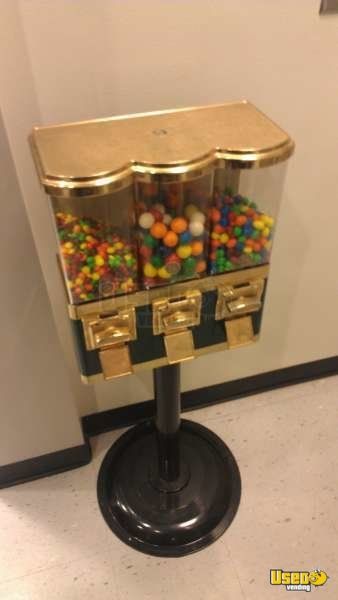 (5) - 1-800-Vending Triple Head Bulk Candy Vending Machines!!!
REDUCED!!!

15 bulk candy heads, 5 bulk candy stands. Seller is original owner; machines were used for 2 years and are in very good condition. See details for machine specs.
$800 all. Missouri

More info...
Interchangeable canisters that make it easy to service machines. Just pull old candy canister out and put new one back in. Quick and easy!
Separated money tray with own locking compartment. Separates each candies income.
Heavy duty durable built machines. Best on the market by far!
25¢ coin mechanism in each canister/head
Comes with 1 key
Middle canister dispenses one inch gum balls and other two bulk candy.
---