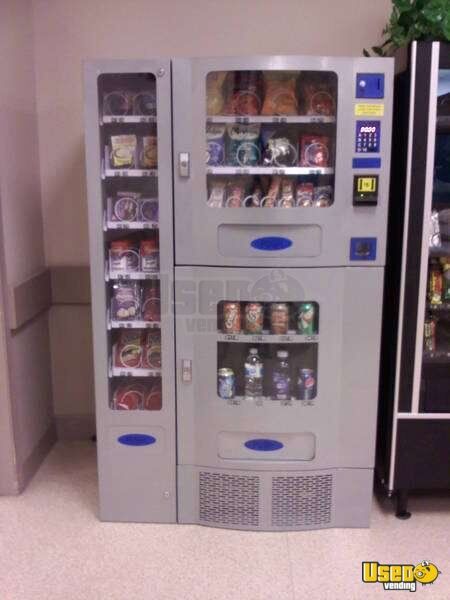 (8) - 2009 Planet Antares / Purco Corp Office Deli Snack, Soda and Entree Vending Machine!!!
SOLD


Machine has 38 snack, soda & entree selections. Seller is original owner; machine was used for 7 months and is like new.

$24,800 CAD. Campbell River, British Columbia.


Machine Minimums / Shipping Limitations


More info...
DETAILS:


The Purco Office Deli is the newest addition to the Antares line of quality vending machine products.

Product Specs:

Entree Unit: 14 entree selections; 68 entree capacity
Snack Unit: 16 snack selections; 160 snack capacity
Drink Unit 8 drink selections; 126 drink capacity (cans, bottles, Red Bull)
Has JCM Dollar Bill Validator, accepts $1 & $5 bills.
Removable cooling unit.

The Office Deli machine breaks down into 4 separate units.
Assembled, it is 69.5 in high, 42.4 in wide, 28.5 in deep, 621 lbs.
---