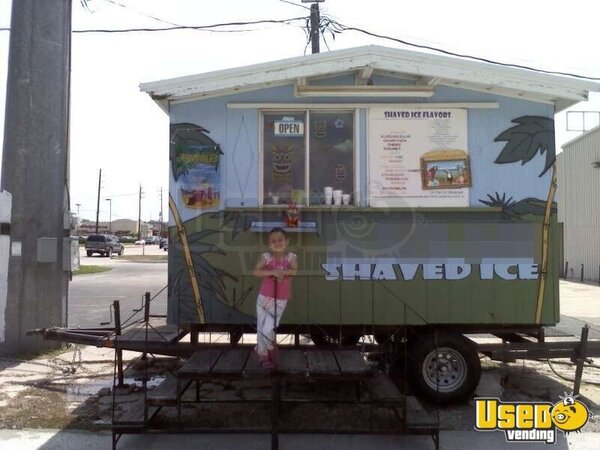 12' Shaved Ice Concession Stand with Transport Trailer!!!
SOLD


This is a cute little shaved ice concession stand with a 16' x 8' transport trailer. It is set up for Shaved Ice sno cones, nachos, corn in cup and hotdogs. Good condition- see details!
$6,440. Texas


SOLD





More info...
This shaved ice concession stand is in good working condition. Outside may need some paint work and replace some wood stepping on the outside. Comes with 16' x 8' concession trailer.
Includes:
Wizard shaved Ice machine,
hot dog machine,
triple sink,
ac unit.
Hot Water Heater,
Hand-washing Sink,
Triple Sink,
Deep Freezer,
Refrigerator,
Exterior Lighting, Interior Lighting,
Water Tank,
Cabinets,
Floor Drains
---