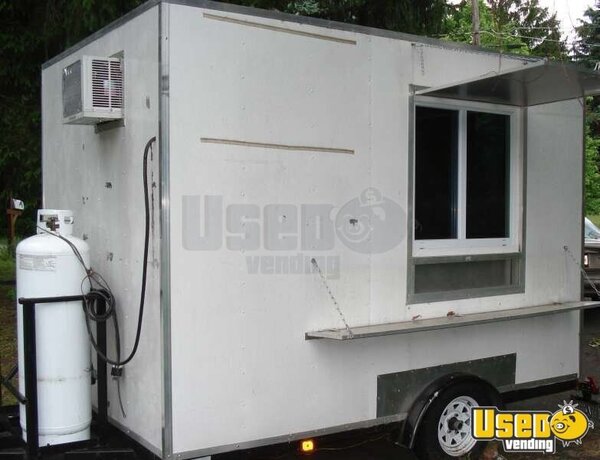 12' x 7' Food Vending Concession Trailer!!!
SOLD
Used for selling fried foods, Asian foods, burgers, cheesesteaks, wings, wtc. Seller is original owner; unit was used for 1 year and is in like new condition. See details for list of features & equipment.
$10,221. New Jersey

CLICK on "MORE INFO" for PICS & FEATURES!!!
SOLD
More info...
FEATURES:
A BUILT-IN A/C UNIT, CEILING LIGHT, BEVERAGE DISPLAY WINDOW, ELECTRIC PANEL, EXHAUST HOOD w/LIGHT, A STAINLESS STEEL KELVINATOR REFRIGERATOR, (24") TOASTMASTER GRIDDLE, PITCO FRYER, 100gal PROPANE TANK, WATER PUMP & MORE!!!
---