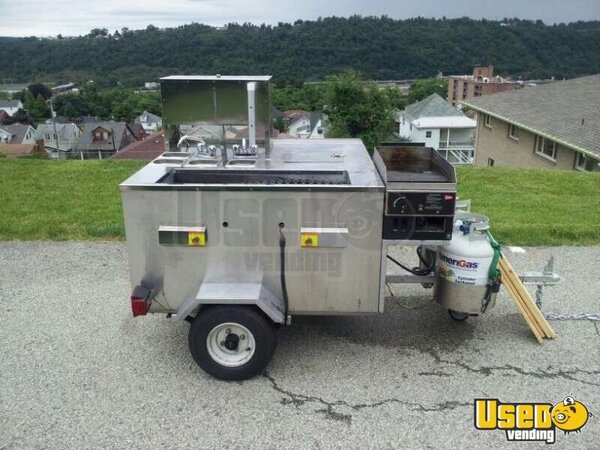 2012 - Willy Dog Hot Dog Cart!!!
SOLD
This 2012 stainless steel cart is used for hot dogs, fried bologna, and more. It is in like new condition, having been used for 1 season. Seller will include additional paper products, pot soap, various other additional extras.
$4,830. Pennsylvania
SOLD

More info...
This is the classic stainless hot dog cart by Willy Dog. Towable and durable!

---