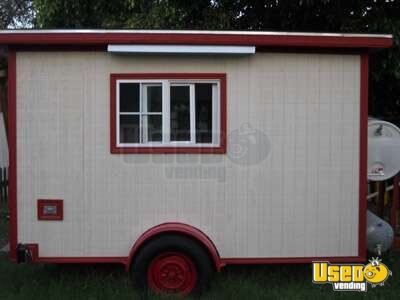 6 X 10 CUSTOM MADE CONCESSION TRAILER!!!
SOLD


6 X 10 CUSTOM MADE
CONCESSION TRAILER!!!
NEVER BEEN USED CONCESSION TRAILER. GREAT FOR HAMBURGER STAND OR JUST TO SELL RASPAS. GREAT FOR PROFIT MAKING , FLEA MARKET FOOD SELLING. TRAILER HAS BEEN INSPECTED BY CAMERON COUNTY HEALTH DEPARTMENT, READY TO GET REGISTERED. NEW, NEVER USED! BE SURE TO SEE THE DETAILS.
$7500. SouthTexas. Reasonable Offers Considered.
SOLD
CLICK on "MORE DETAILS" for PICS & FEATURES!!!

More info...
SOLD
4.5 GALLON HOT WATER HEATER
4 BIG SINKS
TWO PARS OF FAUCETS
SMOKE EXTRACTOR
MICROWAVE
BLENDER/SMOOTHIE MACHINE
CROCK POT/SLOW COOKER
30 PLUS NEW KITCHEN UTENCILS
18 IN ELECTRIC PORTABLE 110W GRIDDLE
REFRIGERATOR/FREEZER
BRAKER BOX
LINED WITH 110 W
LIGHT SOCKETS
BRAKER CUT OFF SWITCH
INTERIOR / EXTERIOR LIGHTS FOR EVENING SALES
NEW FLOORING
50 GALLON CLEAN WATER TANK.
WASTE WATER TANK
FIRE EXTINGUISHER ETC. ETC..
---