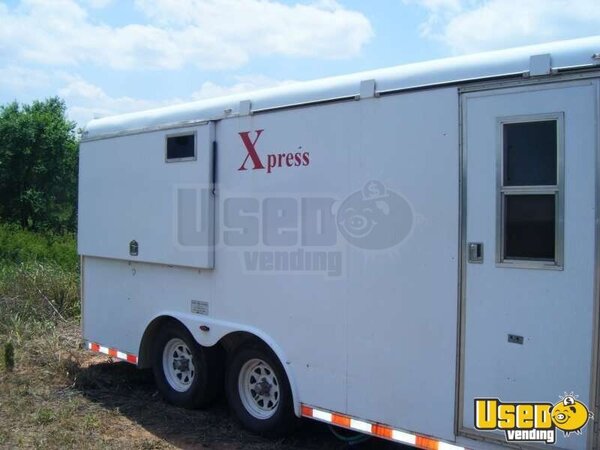 8 x 20 - 2002 Concession Trailer by Circle S Trailers
SOLD



This stainless steel trailer is up to Oklahoma and Texas health dept. standards. Has a drive through window on the back. It was used for 4-6 months and is like new. Was used to sell burgers, hot dogs, fries, Chinese food, etc. See details for list of equipment and features. Seller will provide a notarized Bill of Sale but there is no title




$11,000. Amarillo, Texas.
CLICK on "MORE DETAILS" for PICS & FEATURES!!!
SOLD
More info...
FEATURES:
36 in x 24 in flat top grill.
A commercial refrigerator and freezer.
Has brand new plumbing.
Three bay stainless steel sink.
A deep fryer.
Heavy duty potato cutter.
Reserve 12 volt battery pack for exhaust fan
Comes with a few items to help get you started such as ketchup packets, fry holders, hamburger wraps, mustard, mayo, and ketchup squeeze containers, spoon, fork, knife, and napkin packages. A grease catcher.
Below the grill is an area with two wok burners. Two woks are included.
The flat top grill is in excellent condition. Only been used a few times and makes well even cooked burgers.
---