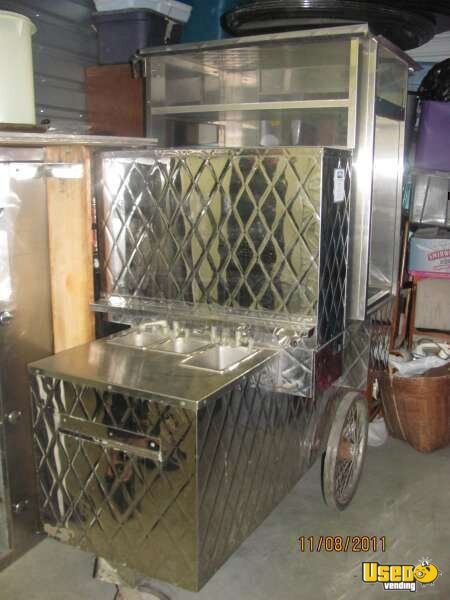 Custom Hot Dog / Food Vending Cart!!!
SOLD


Used for selling hot dogs, chips, sodas, burgers, nachos, etc. Seller is original owner; this unit has only been used 3 times, and is in like new condition. See details for list of equipment & features.
$6,900. California


SOLD

More info...
FEATURES:
LARGE HOT DOG CART WITH ATTACHED REFRIGERATOR ,HOT AND COLD SINK. LARGE STORAGE,PROPANE OPERATED.BUN WARMER SHELF. WHEELS IN GREAT SHAPE, VERY EASY TO MANEUVER AND USE, VERY GOOD SHAPE STAINLESS STEEL AND DIAMOND PLATED . CAN BE USED FOR CHILLI, NACHOS, HOT DOGS, , ETC. HAS ATTACHED FIRE EXTINGUISHER.
---