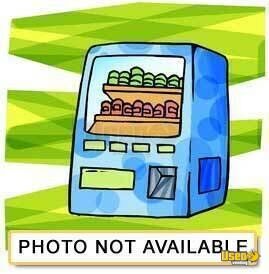 FORT WORTH SNACK / SODA ROUTE FOR SALE!!!
SOLD

This route is in one large, secured facility that has access 24 hours a day. It consists of six machines: a Federal BC-12 soda machine, a frozen food machine that vends ice cream, breakfast sandwiches, Hot Pockets, etc; a Federal snack / soda machine, Chilll Center for milk, oj, and bottled drinks. Seller states that the route grossed $15,000 between June - December of 2007. A commission of 5% is paid to the location and has been serviced once a week.
$32,775 for ALL. Fort Worth, Texas.
SOLD


Machine Minimums / Shipping Limitations


More info...
This is a great route- all the machines are in 1 very large locations, so you won't be driving all over the city of Fort Worth TX to service machines. It is made up of various electrical frozen food, snack, and soda vending machines.
Machine Minimums / Shipping Limitations
Call @ 601-749-8424 x 11
or Click on the "Request" link to E-mail for more information.
---