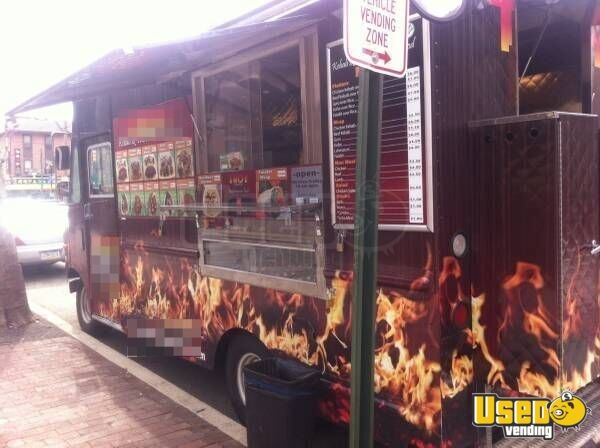 Grumman Olson Food Truck for Sale in Pennsylvania!!!
Used Grumman Olson food truck for sale in Pennsylvania. This is a 1994 Ford Grumman Olson food truck. It runs on gas with automatic transmission and has 260,000 miles on it. See details for more info.

$49,500. Pennsylvania
More info...
INCLUDES :
- Double bay sinks
- Deep fryer
- 4' charbroiler
- 24" flat grill
- 4-burner stove
- 2 refrigerators
- Steam table
- Exhaust hood
- Water tank
- 60 lb propane tank
- 6500 watt generator
---
Equipment List
Refrigerator
Generator
Propane Tank
Exhaust Hood
Water Tank
Fryers
---
Prior Equipment Questions...
Can you tell the sizes of your Fresh and Grey Water Tanks?
Hot and cold water tank is 20 gallon waste tank is 25 gallon thanks
Have Questions? Have Questions about this item, its condition or features?
We have thousands of equipment listings!
Search below by category, zip code, distance, or keywords...
DISPLAY OPTIONS