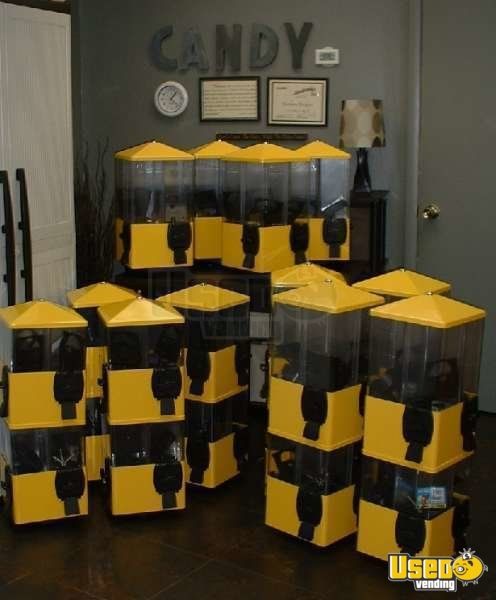 Lot of (24) U-Turn Bulk Candy Vending Machines - 4 Selects, Terminators, & Eliminators!!!
SOLD



Total of 176 bulk candy heads, 24 bulk candy stands. There are (4) - 4-Select machines; (4) - Terminators; 916) - Eliminators. Seller is original owner; machines are all in very good condition. See details for more info.

$3,740 for All. Grand Rapids, Michigan.

More info...
BUNDLE PACK of 24 USED U-Turn vending machines includes 16 U-Turn Eliminator 8-selection machines plus 4 U-Turn 4-selection machines and 4 U-Turn Terminator 8-selection machines. All are in great condition. All machines and canisters are washed- all parts in working condition. Bases and stems are black. The advantage of the U-Turn series of machines is MORE selections in only 18 sq. in. Have more choices and stand taller than your competition! Canisters and Mechs as shown. Additional canisters and parts available.
---