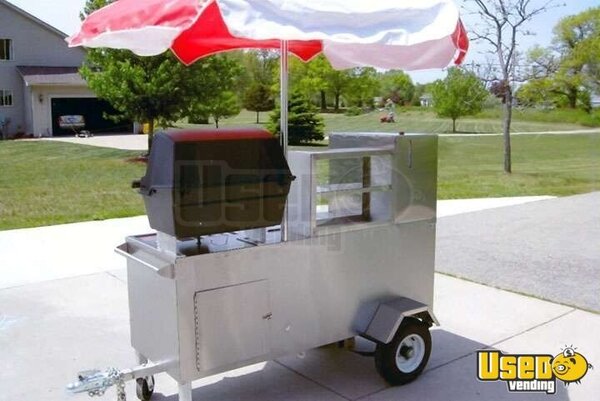 Willy Dog Hot Dog Cart with BBQ!!!
SOLD



This is a towable, 72" x 51.5" x 38.75" stainless steel hot dog cart with a 55,000 BTU BBQ and lots of other deluxe features. It was used for 3 events so it's like new. See details for list of equipment and features.

$4,370. Madison Heights, Michigan.


SOLD





CLICK on "MORE DETAILS" for PICS & FEATURES!!!

More info...
FEATURES:
38.75 wide x 72" long x 51.5 high. 55,000 BTU Barbecue with 26"x14.5" cooking surface, Three One-Third Size x 6" deep stainless steel pans with covers and perforated inserts,Temperature gauge on insulated Cold section, Holds 200 sodas plus meat, with drain valve, Hot & Cold water package with 3 compartment sink and collection tank, 6 1/2 foot red & white umbrella, under counter dry storage, used for 3 events-excellent condition.
---