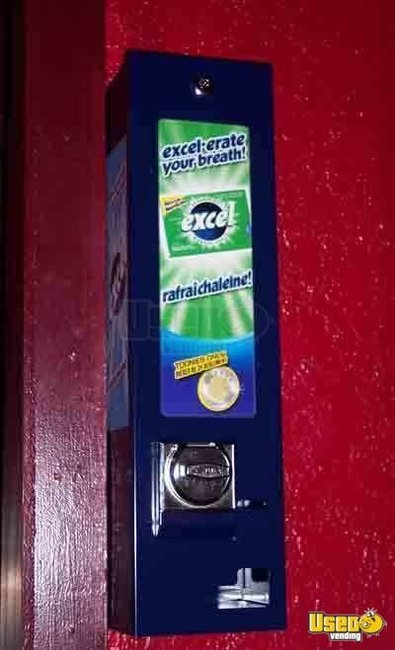 Wrigley Excel Gum Vending Machines for Sale in Kingston -12 New In Box!!!
For sale in Kingston- 12 New in a box and 7 only used a couple of months. Easy to install. Machines hold about 60 packs of gum and gum sells for $2.00 (one toonie). No power required as machines are operated by manual coin mechanism. Each machine measures about 27"(H)x 7.5"(W)x 5.5"(D) so they take up very little space.
NOW: $160 CAD Ontario
Machine Minimums / Shipping Limitations
Call @ 601-749-8424 x 11
or Click on the "Request" link to E-mail for more information.

More info...
These Wrigley Excel Gum vending machines are great for restaurants, pubs, just about anywhere. They are very popular in Canada.
---