Digital Menu Board: Does Your Food Truck Need It?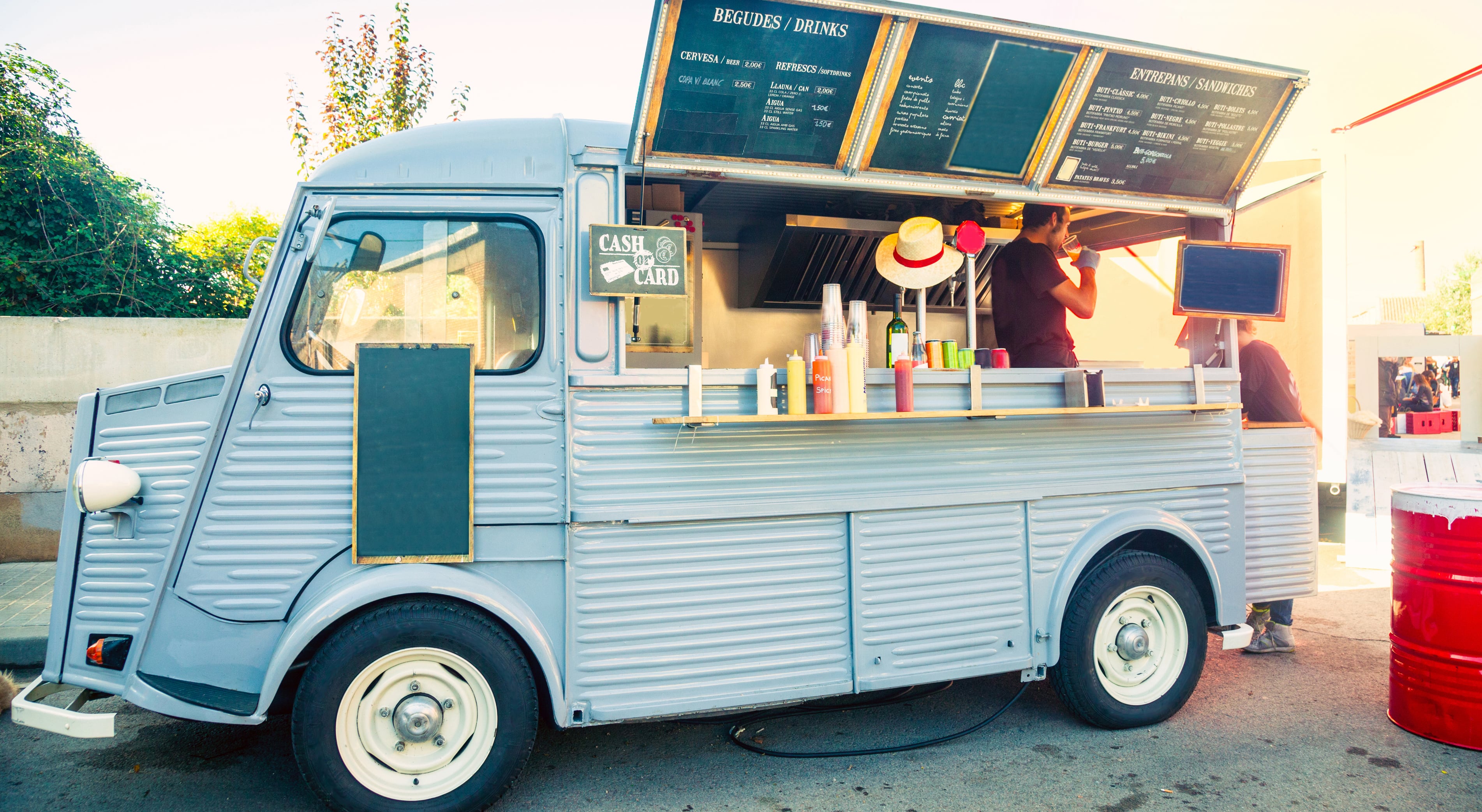 One of the many edges of working in the food truck industry is its versatility. You can plan and create the food and concept you have been dreaming about for a long time and see it come to life. As a person who's about to belong in the food industry, the core focus is for your food truck to provide and serve delicious food to your patrons.
But first, your customers have to have menus. It is an essential addition to all food businesses because it provides an idea to the consumer of what the restaurant or food truck is about. Customers will most likely or customarily be handed paper menus or look at chalkboards to check out which food or drink they'd like. The menu shows the dishes' prices, and even daily specials are included too, whether it be soups, desserts, drinks, etc.
But, as modern technology strengthens its hold in almost all industries, have you ever thought about digital menu boards? Are these becoming a regular trend? What could be its influence or effect on your business if you should have it? Dive into the reasons why your food truck might need it.
5 Reasons Why You Should Consider a Digital Menu Board for Your Food Truck
Attention-Grabbing

Isn't it a realistic goal for businesses to find ways to grab their customers' attention? If you add a digital menu board, it can grant you the outcome you desire. It is because the graphics from the digital board are eye-catching.  
Consider that the photos of the food you're serving from your food truck look mouth-watering. And how about all those marketing campaigns you've been preparing for a long time? Posting it on the board will captivate your target market.
Since competition is fierce in the food truck business, having a board gives you an advantage. It is bold and bright, with displays that are easy to see, luring the customers even at a distance.  

Promotes Easier Communication

Good communication between involved parties is crucial in every type of relationship. It is, in truth, vital, especially with business. Companies must create a method to communicate with their customers and vice versa easily. 
For food trucks and adding a digital board to it, the videos and animations will grab the patrons' attention and further relay messages. Of course, the news is clearly on the digital menu and what they can anticipate with the current best sellers or specials. 
The digital menu board highlights the essential menu list. As a result, it can indirectly push its influence on the customer as they order the menu of their choice. It is quick and efficient. 
Make Menu Updates Effortlessly

Consistency is critical in the food truck business as consumers like their food to be served in specific manners. Nonetheless, it is a business that still involves recreation too. 
The menu is the first thing a customer asks from these businesses. Although the paper menu looks dainty, digital boards proffer the consumer the opportunity to select before their turn. In addition to that, you can make menu updates effortlessly.
A perfect example would be when you are already out of a particular food you're serving. Suddenly a consumer orders it, but since it's already sold out, you can only offer a different menu. Most possibly, the customer will get annoyed because they waited for a long time before having to order only to find out what they want isn't available anymore.
With the digital menu board, you can update which foods are available or no longer available for the day. It saves you and your customers time and effort altogether. What's more, you get to avoid an unfavorable review. Talk about building a good and reliable reputation in the food truck market.

Increases Social Media Marketing

We cannot talk about modern technology and leave out social media marketing. It is one of the most astounding methods that spread one's brand awareness to the farthest reach imaginable. 
For any food truck owner, it is an integral approach, specifically for startups. You can do social media marketing minimally and internally. You have the option to build your social media influence and visibility from scratch. 
However, a digital menu board may increase your marketing scale if you want to pump up more brand awareness and marketing. For one thing, QR codes are incredibly relevant these days, so it's easier to acquire information through them. 
You share your food truck location, and inviting your customers to follow you through diverse platforms actively, whether in line or online waiting for a delivery, boosts customer engagement. The interactions you share with your customers show them that you are genuinely interested in them as paying customers and as people with whom you can relate.
Using the digital menu boards also advances capabilities to do promotions, loyalty cards to individuals who like, share, and use promo hashtags, giveaways, sharing your profile, and so on. These methods upgrade your exposure and create memorable experiences for your customers.

Boundless Flexibility

Food truck businesses are flexible, so why not add a digital menu board to heighten your menu update flexibility? You can display the entire menu, whether single or multiple types.
Changing the menu when you serve breakfast, lunch, and dinner will no longer be an issue. Adaptable and brilliant updates from digital boards like these do offer boundless flexibility.
Do you now envision how cool it'll be to add a digital menu board to your food truck? Face it, and it is a necessary upgrade. And if you're looking for the perfect truck for your food truck business, click here.