5 Helpful Tips Every Ice Cream Food Truck Owner Should Know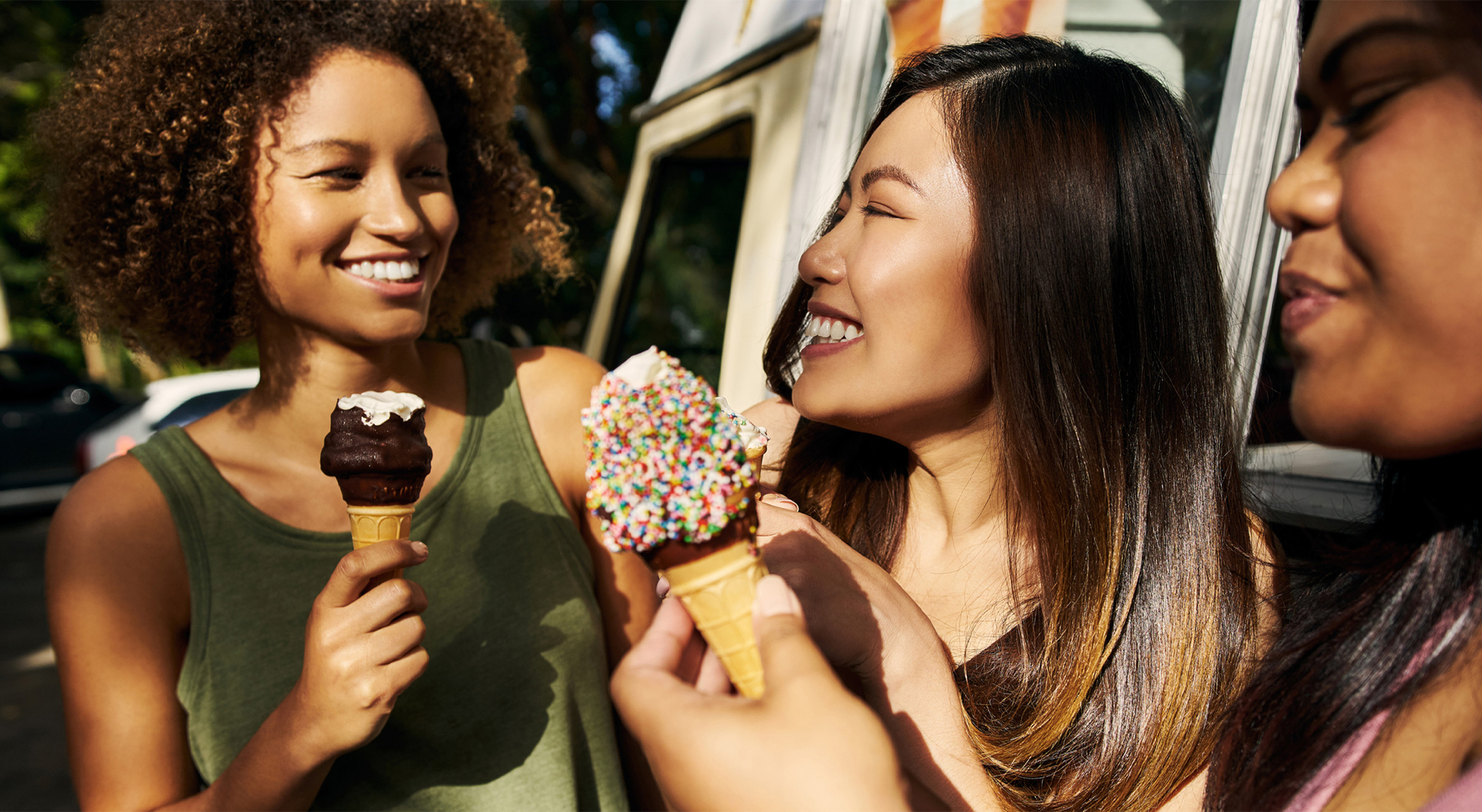 Was there a time when you asked yourself why you even started pursuing an ice cream food truck business? Of course, it was a given that before you took the plunge, you acknowledged the risk that comes along with it. In contrast, the market has become more competitive than ever. And you somehow find yourself in a not-so-pleasant situation. 
It can be overwhelming circumstances as the panic and anxiety set in. The fear of being unable to reach better sales and pay off your initial loans, not to mention financial responsibilities, could put anyone in a paralyzed state.
Nonetheless, solutions are found when one is eager to uncover them. It's a good thing you found this article. For new and old entrepreneurs, business troubles are nothing surprising. It is a matter of knowing which solutions would fit best for you and your ice cream food truck. So here are excellent and helpful tips every ice cream food truck proprietor should know.
5 Tips Every Ice Cream Food Truck Owner Should Know
Go Back to Basics by Creating a Plan

Novice entrepreneurs should never underestimate the power of proper planning. It is among the most concrete and basic actions when building any form of business, including your ice cream truck business.
Business plans are crucial to both new and long-standing companies. It is primarily an opportunity for you to plan where the funding should be, such as managing the daily, weekly, monthly and annual payables. 
Furthermore, creating your plan and showing it to your prospect lenders and investors is imperative if you encounter financial troubles. Here, you can present to them your strategy to pay them back. Think of it as mapping out the guidelines to ensure the growth and profitability of your ice cream truck business. 
To start creating your business plan, you have to:
Outline your markets such as areas or target location

Diagram the profitability by explicitly highlighting the techniques or approaches to making money

Identify the business' value, concentrating on your uniqueness

Analyze your weaknesses to give you a better vision of the areas that require improvement and boost your strengths
Get Your Licenses and Guarantee You're Insured

Since it is a food truck business, prioritize getting the licenses required, particularly the driver's license. What's more, do not forget other legal requests and documents when operating food trucks so you can start or continue it without getting problems from the authorities.
It's critical to know your commercial truck's weight as to whether it weighs over 26,001 pounds, and if it does, prepare for additional requirements. 
Other licenses or permits you need are:
Different permits are intended for paddlers, resale, health, etc.

Business license

I

nsurance that encompasses product liability and commercial auto insurance. Take account of both unemployment and worker's compensation which is vital if you are seeking to hire additional help.

Make a separate but emphasized attention to noting all additional regulations. These vary depending on the condition. So, it is perceptive to check with your city regarding such policies.
Decide on Your Menu

Do you have plans to offer multiple flavors, or do you prefer to stick to a single flavor or concept? Ice creams are adaptable food to provide a broad menu for your customers. 
For instance, have you decided only to sell ice cream cones? What about frozen yogurt since it's also a frozen goods choice that many people love? Do you plan to let the consumers choose their flavors, or will it be strictly according to the menu you're about to set up or already provided? Are you willing to proffer other types of frozen treats like snow cones, popsicles, ice cream cakes, and more?
Do not forget those toppings. Ice creams are delicious, but they'll look more mouthwatering with it.
Versatile as it is, it is imperative to follow a concept for your ice cream food truck. You can update the menu or add specials of the day or month to build the crowd's excitement and boost sales.

Market and Advertise Your Business

When it comes to businesses, it's about enticing and pulling in demands for your product. As you are the owner, you are responsible for getting the word out and showing the market what you've got to offer. Your community must be fully aware of your ice cream truck business. How do we attain this visibility? Printing and distributing flyers are considered timeless but efficient methods.
Would it be good to hand out ice cream samples or taste tests to potential customers? Well, why not? Exerting your efforts to build your brand encourages the creation of buzz about your business. That is your goal.
Take advantage of the modern era and promote your business through social media platforms. Marketing on the internet has been proven many times. Nonetheless, it would be best if you strategize to grab your target market's attention through promotions, freebies, or raffles.
Be creative! The catchier the tag lines, the more exciting the promos, and the better the business build up and profits.

Buy The Perfect Truck

There are many types of commercial trucks available for you. So, you must buy the perfect one for your ice cream truck business. Inspect every inch of it and ensure all the necessary equipment will fit inside the truck.
It could be a brand new or used ice cream food truck. So long as it is clean, well-maintained, has a warranty, and all the legitimate documents to get you started.
These are the six tips that every ice cream food truck owner like you should know. Whether fresh in the industry or a pioneering entrepreneur, never forget the basics of business planning and preparation will never betray you.