How To Do Experiential Marketing with Mobile Promotional Vehicles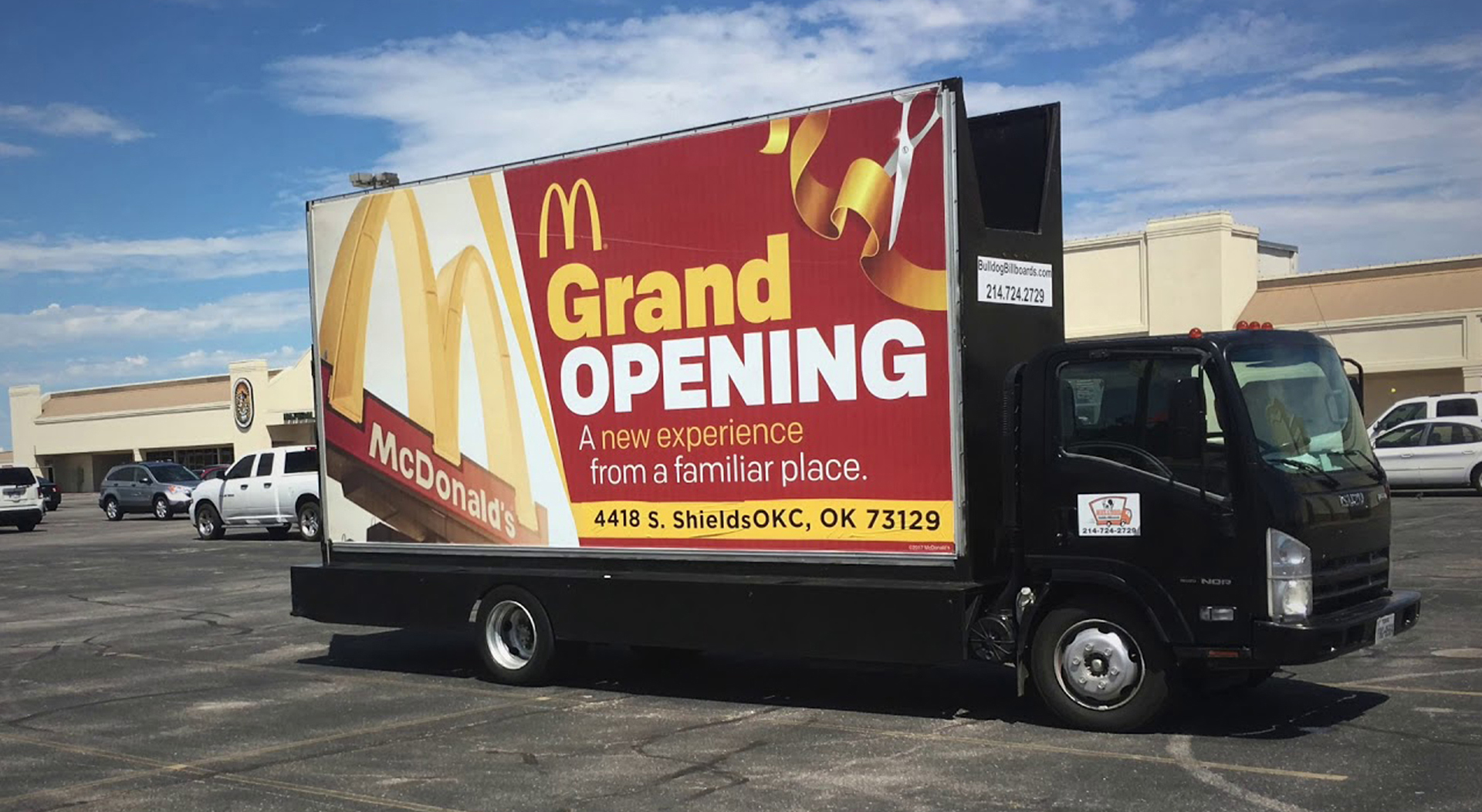 Did you know that you can use mobile promotional vehicles to advertise your brand whenever and wherever you want to go?  Yes, it is possible with an offline business strategy called experiential marketing. Here, your invited audience is given the chance to interact with your business and experience your brand as if they were in a real-world scenario.
Also known as 'engagement marketing', experiential marketing as the name implies, is a hands-on process wherein your audience gets to experience what your company actually offers. Now, as for the promotional vehicles, these can be parked anywhere strategically like near the local shopping mall, at a trade event or even in your front yard, 24/7. These experiential vehicles include cars, food trucks, trailers, SUVs, airstreams, vintage commercial vehicles, even food carts, tuk-tuks and trikes.
How to Optimize a Promotional Vehicle for Experiential Marketing: 5 Ways
Wrap your mobile marketing vehicle

Yes, it would look kind of a giant birthday present with an eye-catching wrap that can attract the attention of the public. But then, it just is not your ordinary wrap. This one is of vinyl type with digital print created with graphic design software and then stuck to your vehicle. You have a choice between partial wrap that covers only one side or two sides or else, the full wrap that covers the whole vehicle, windows included.
Entrepreneurs call these wraps used on mobile marketing vehicles as an 'out of home' advertising style. Colorful and psychedelic, said vehicles used in promotional activities are highly effective according to business operators and owners alike. Aside from generating up to 70,000 vehicular impressions every day, mobile publicity likewise gives a 97 percent recall rate as well as stirs 2.5 times more curiosity than stationary billboards do. And this information is based on research.

Transform your vehicle's interior into a 'branded environment'

While beautifying your exterior is important in raising brand awareness, making your interior look as if it was your actual company is as essential. As soon as your guests enter the vehicle, they would get a first-hand feel or experience of your service or product. And that can undeniably, spawn a lasting impact. How to do it? Again, make use of interior wraps that are of superior quality. Apart from wraps, you could add background music, props and video content as well that is relevant to the event. Now, if that won't create a lasting impression, then what would?

Hire brand ambassadors

If the advertising vehicles are vital, so are the brand ambassadors or experiential marketers. Hiring them would prove advantageous to your company as they can get consumers to directly engage with your brand. They are the experts in formulating and implementing strategies for your interactive marketing campaigns and in-person occasions as well. Further, they are highly reliable when it comes to facilitating interactive campaigns, taking the lead in events and also taking charge of logistics for such activities. These are just a few of the numerous responsibilities they take as brand managers or event planners.

Give away branded items

Having certain items like highly-popular finger food, bottled water, even tees as giveaways can also leave unforgettable experiences.

Consider the menu to be served from your mobile promotional vehicle

Think of what food or beverage item can be served quickly without having to compromise quality service and serving time. Would it be sandwiches that take time to prepare or would coffee be enough? As you know, on occasions like these, you can't really expect the bulk of people interested to experience your product or service. You should not keep them waiting too long for whatever offer of yours they desire.
The Advantages of Mobile Marketing Vehicles

What do you get out of using mobile vehicles for marketing your brand? Well, according to experts these are just some of the benefits you reap when you use them for your marketing campaign:

Continuous advertising anytime, anywhere

This may be referred to as unlimited passive advertising since you can promote your brand even when you are caught up in a traffic jam! Wherever the vehicle goes, so goes your message. What's more, these mobile vehicles let you stay in front of your audience at all times, if you need to.

Brand strengthening within the targeted demographic

As a fresh and exciting way of marketing, you can go to where your desired demographic is and attract attention easily. Your captured market gets a unique experience they can't find elsewhere. As well, a mobile marketing vehicle lets you use space temporarily in locations that are relevant to your business. But then, just remember to secure all the necessary permits so that your marketing campaign may run smoothly and without any glitch.

Real, tangible offline advertisement

With a nature of this kind, mobile advertising becomes a faster way to reach your demographic and subsequently give people a first-hand experience of your brand.
Experiential marketing with mobile promotional vehicles is literally taking your brand to the streets. To do that with great success, you need the right vehicles. Used Vending has a wide assortment of marketing and promotional vehicles to choose from. Don't waste your time. Click this link now and start the search.