2016 Freightliner Cascadia – Is It Still Worth Buying?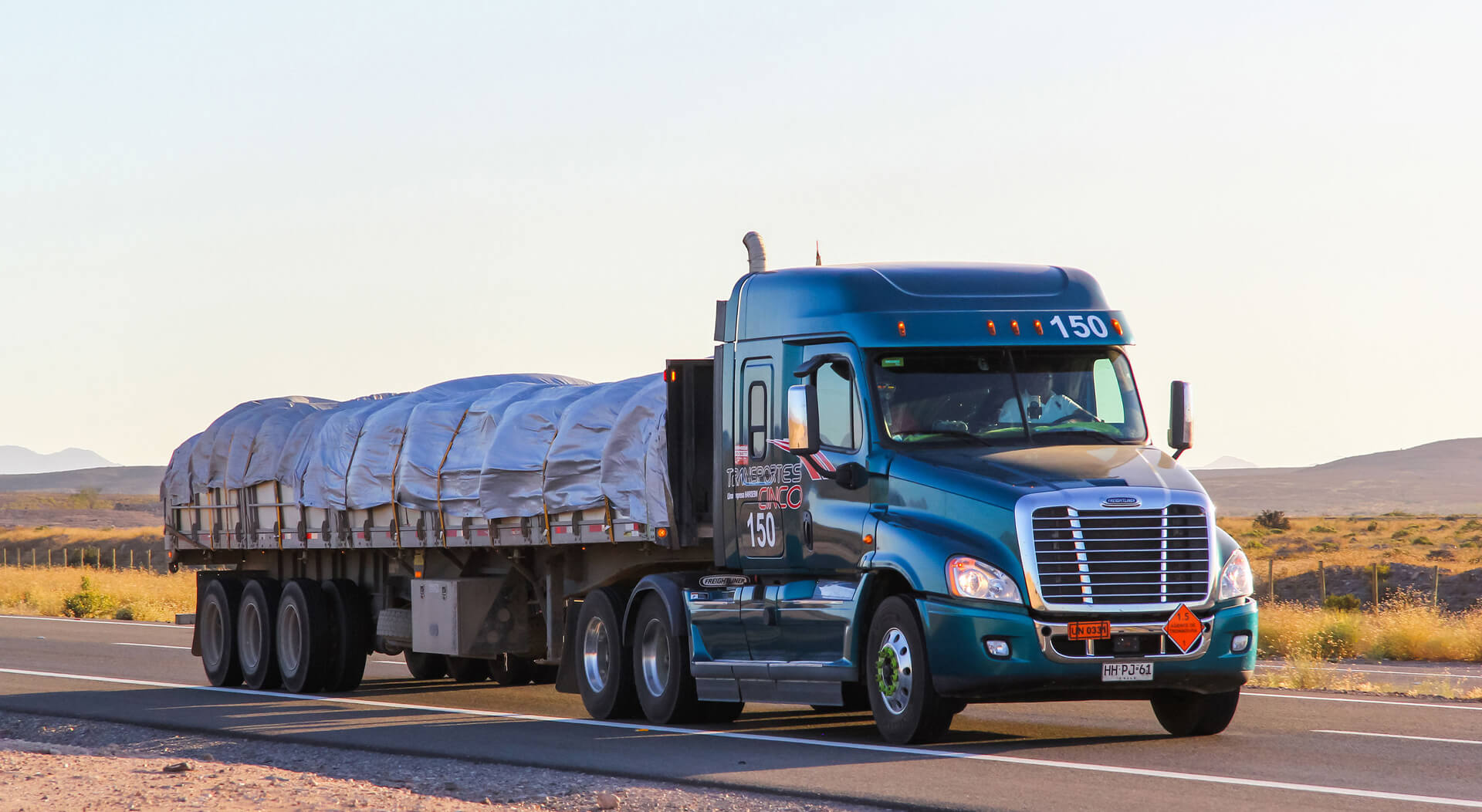 Trucks can't last forever. Even though we call them monster machines, they are also subject to wear and tear. The average lifespan of a semi-truck is around 15 to 16 years. This accounts for proper maintenance and mileage of 45,000 miles every year. But some trucks can handle up to a million of mileage depending on their brand and build. 
One heavy-duty semi truck has made its name on the market – the 2016 Freightliner Cascadia. It is the flagship model of Freightliner trucks and has won the prestigious design award from Daimler Global Media. Let's have a look at the model and see if it is still worth buying.
A Brief History of Freightliner

Freightliner is an American truck manufacturer based in Portland, Oregon, and founded in 1929. The company produces a range of medium-duty and heavy-duty trucks and vans. Back in 1929, James Leland established Consolidated Freightways. He then set up a separate division to manufacture semi-tractors for the company called Freightways Manufacturing. Freightways Manufacturing designed placing cabs above the front axle of short trucks. They called the truck "Freightliner." 
In 1942, James renamed Freightways Manufacturing into Freightliner Corporation. In line with the new name, Freightliner introduced the 1st all-aluminum cab in the trucking market. As World War 2 erupted, Freightliner shifted to manufacturing military trucks. They resumed the production of commercial trucks after the war in 1947. It sold its 1st truck outside of Consolidated Freightways to Hyster in 1949. Such a vehicle is now a part of the Smithsonian collection in Washington D.C. In 1951 Freightliner partnered with White Motor Company for commercial truck distribution. 
Freightliner introduced the 1st sleeper cab design in 1953. Model WF64 was designed for long-haul trips. It featured an alternative fuel system and space-saving design ahead of its time. In 1954, Freightliner presented the 4-wheel drive tractor. Such design offered improved traction on and off the highway. In 1958, the company created the 1st 90-degree tilt cab making it easier for mechanics to access the cab engine. In 1964, it designed a cane hauler for the Hawaiian market.
Fast forward in 2007, Freightliner debuted the Cascadia as its flagship truck. It was a new generation of Class 8 heavy-duty semi-truck featuring an aerodynamic, lightweight, and maintenance-reducing system. Such a semi-truck design was offered under three configurations – day cab, mid-roof sleeper cab, or raised-roof sleeper cab. Since its launch, Freightliner has made a serious investment for Cascadia to represent innovation and revolution in the trucking industry.
Features of the 2016 Freightliner Cascadia
Supports safe driving

The 2016 Freightliner Cascadia is considered the classiest and safest truck of its time. It is a continuation of the Cascadia Evolution, a more fuel-efficient Cascadia engine launched in 2013. It has many enhanced features that can benefit truckers. 

Offers a smooth ride

The air spring or suspension of the model  on the hoods prevents it from slamming down. So, truckers can expect a smooth ride. The tractor enhanced suspension system also allows a better ride. Another key feature of the model is its jake brake with 3 different settings. The settings make it effective to run higher RPMs at low gear. It also lengthens the lifespan of the truck's braking system. Truckers can set the brake system into the lowest setting during less optimal road conditions. 

Has a bigger windshield

The 2016 Freightliner Cascadia has a bigger front windshield making it easy for truckers to see a better view of the road ahead. You can fold in the side mirrors as needed. It also has extendable visors to block the sunlight. The steering wheels have intermittent windshield wipers ideal for fog, heavy rains, moist, and snow. Truckers can move the dash setting right at their fingertips. 

Features accessible batteries

Batteries of the model are in a better and more accessible location making it ideal for inverter installation. You can easily preserve the truck's battery power through an on and off switch. Inside the cab, cabinets with doors replaced the old net design. There are no narrow crevices between the bunk and the cabinet making things easier to reach. There's extra storage placed under the side cabinet of the passenger. This deep compartment is ideal for stacking fluids, tools, or water jugs.

Boasts excellent aerodynamics

The 2016 Freightliner Cascadia has greatly improved aerodynamics. It has better air fairings via rounded edge mirrors. There is enough room between the truck's dashboard and passenger seat. The swivel seats allow easy movement for truckers to straighten up or stretch as needed. It also uses a "JILL." It is an in-truck satellite communication terminal with a setting option to turn off loud beeping while the driver is asleep.

Provides better ventilation and insulation

Another notable improvement of the model is its enhanced airflow vents on the sleeper cab. There's also much better insulation inside it. This prevents outside noise from entering the cab. Instead of carpet, the vinyl floor makes a solid ground on the truck.

Is the 2016 Freightliner Cascadia Still Worth Buying?

Overall, the 2016 Freightliner Cascadia is still a good buy for long-haul truckers today. Most would say that it has expensive parts and a low resale value. But these disadvantages are covered up by a lot of feature enhancement in the truck. If you want a classy, fuel-efficient, and safe semi truck, then, this model is a perfect match.
Check out our collection of semi trucks and Freightliner trucks, including the 2016 Freightliner Cascadia for sale at UsedVending.