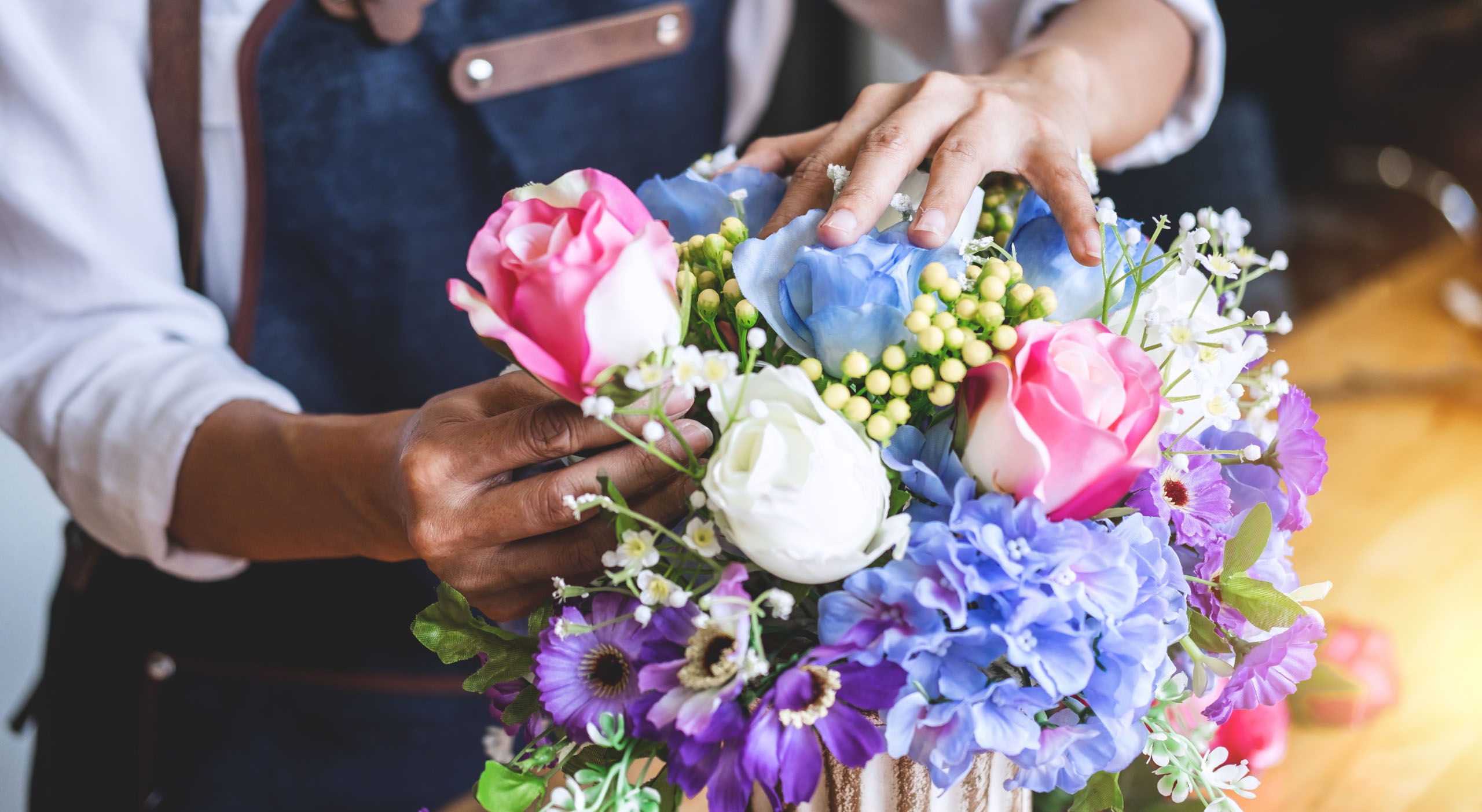 Start a Mobile Flower Truck With This Business Plan
---
Lady Bird Johnson once said, "Where flowers bloom, so does hope." Indeed, the flower industry continually gives hope to 65,339 Americans. It's blooming at 6% yearly and is expected to have a market revenue of $16 billion by 2023. The flower industry provides a range of services to Americans:
They do floral arrangements.

They furnish giftware and other related stuff.

They supply cut flowers and potted plants.

If you're looking for a fresh experience, here's a mobile flower truck business plan.
Steps in Creating a Mobile Flower Truck Business Plan
Clarify Your Target Market

The first step to a mobile flower truck business plan is knowing your target market. Are you going to cater to general floral needs? Or focus on providing wedding flowers? You must have a versatile business plan. Try to come up with something unique to set your business apart from the competition. You may want to sell flowers in custom-made vases, hanging pots, mesh nets, non-woven fabrics, or transparent boxes. Be aware of the top-selling types of flowers – carnations, daisies, lilies, and roses. From these types, you can decide if you want to sell a unique kind of flower. You also need some knowledge about floral arrangements. It's where your business can stand out. Among the popular types of floral arrangements are:
Cascade

Crescent

Elliptical

Horizontal

Oval Shaped

S-shaped

Triangular

Vertical
Create a Product Line with Appropriate Pricing

Start with 4-5 essential flower products in two different wraps every week. This will make it easier for a mobile flower truck to highlight branding. Besides, it avoids confusing walk-in clients with too many options. And it's also easier to track your inventories with a limited number of products. Remember, most cut flowers last only from 7 to 12 days. Rotate your offerings every 7 days to see which products are saleable. 
A typical flower bouquet in the U.S. ranges from $40.00 to $100.00. Prices go up depending on the holidays. During Mother's Day, the average cost of a bouquet of flowers is $184.00. While on Valentine's Day, the average spend for flowers is $142.00. For wedding flowers, the common budget is around $2,000. We recommend pricing your floral arrangement within the average market spend. This can be effective especially on ordinary days. It's because most customers do impulse buying for such a product. Setting the price too high will make them think twice.
Invest in a Reliable Truck

Before buying a truck for your mobile flower business, don't forget to check under the hood. To make sure that a truck is reliable, perform the following checklist. 
Check the vehicle's mileage and accident history.

Inspect the physical and mechanical condition of the truck.

Take note of the recurring problem in the truck's maintenance history.

Watch out for the following red flags:
Destroyed flooring

Excessive body rust

Extensively damage window seals

Malfunctioning lights

Poor tire conditions

These red flags are signs that the truck wasn't well maintained. It may be wise to ask for the help of a reliable mechanic to guide you in buying the right truck for your mobile flower business.
Obtain Funding

The average startup cost of a mobile flower truck business ranges from $10,000 to $50,000. Besides the truck, you will need to invest in large refrigeration cases and containers to keep the flowers fresh. It's also advisable to stock up on flower accessories at wholesale prices. These items include:
Dedication cards and holders

Floral foams

Floral tape

Floral wires

Flower preservatives

Ribbons

Tapes

Vases

W

raps

To obtain funding for your mobile flower truck, you may want to consider a small business loan. Be smart in comparing financing options before getting a loan.
Outsource from Flower Suppliers

California and Florida are the top flower-producing states in the U.S. But Colombia and Ecuador dominate the flower supply in the country. We suggest checking for the lowest deals and prices online. You can also source from your local neighborhood or nearby flower farms. Keep in mind that buying flowers for a mobile truck is different from buying flowers for a wedding. Be selective and keep the cost as low as possible. Have a steady supply of the top-selling flowers. As mentioned, most Americans love carnations, daisies, lilies, and roses. Be conservative in forecasting your flower supply. The rule of thumb is to plan to sell at 2% of the foot traffic on your mobile flower truck location. This may sound low but it's a viable option. Say, you have 1000 people walking around a busy street where your mobile flower truck is located. That's 200 people buying flowers from you. The advantage is that you keep your supply enough for your forecasted sale because flower products only last for 7 to 10 days. 
Secure the Necessary Papers for Your Business

The common licenses and permits needed for a mobile flower truck business are:
Employer Identification Number (EIN)

Insurance coverage for your business and truck

Local Business Permit

Sales Tax Registration

Other paper requirements vary per state, so it's best to check with the local business administrator. 
Start Advertising Your Mobile Flower Truck

Advertising your mobile flower truck business starts once you're conceptualizing your business plans. Reach out to potential customers and partner with local communities. Spread out cards and flyers. Since flowers are visual, we highly recommend creating a website for your business. You can link it to a Facebook or Instagram Business Page and Pinterest account. You may also want to consider registration under "Google My Business." All these things allow the discovery of your business.
Your flower truck journey is an iterative process. Have fun with your customers and celebrate special occasions with them.