How to Start Your Own Mobile Laundry Truck Business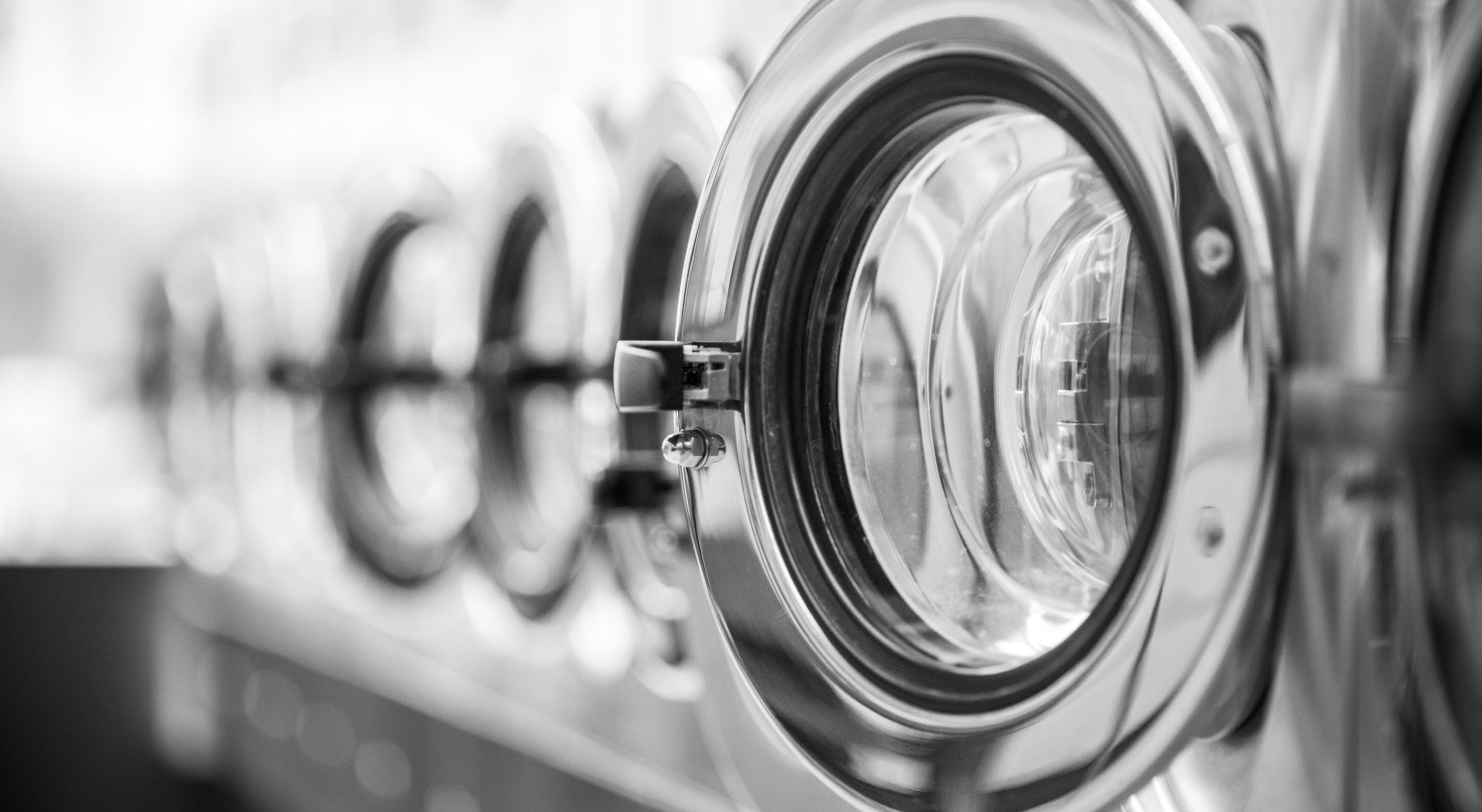 ---
There's one real "Never-Ending Story" in the household – the laundry. It will be much better if "The Nothing" would attack and make the pile disappear. No wonder the annual revenue of laundry services today is around $12.33 billion. Its average annual growth is 1.8%. Many American states have also considered it an essential service. Such a list matches with healthcare and waste management. This means a lot of potential in starting a mobile laundry truck business.
The History of Mobile Laundry

Laundry is one of the oldest domestic chores. People started doing them on watercourses. The clothes were either beaten, rubbed, slapped, or twisted against flat rocks. After rinsing, they're hung to dry. The use of fabric soap started in Rome. Women in Mt. Sapo mixed ashes with animal fat to clean their clothes. In the 17th century, washhouses began to flourish. Villages who can afford them channeled the water from the stream to these communal buildings.  
By 1787, Edward Beetham invented the first washing machine. In modern days, these cleaning machines have served households and businesses. Mobile laundry units first started during World War 1. They served as provisions for New Zealand troopers. In the 1930s, the first laundromat offered coin-operated washing in Fort Worth, Texas. They're called "Wash-a-teria." Today, there are around 29,500 of them all over the U.S. 
Setting Up a Mobile Laundry Truck Business

Successful businesses offered solutions to common problems of their customers. Laundry is a major problem among urban areas. If you want to start a mobile laundry truck business, here's a guide.
Start by surveying your target areas. Check for the demographics of potential clients. They may be beds & baths, hotels, motels, or restaurants. You may also consider companies who may need to outsource their laundries. Don't forget communities with parents busy working and need to pay for laundry services.
The next step is to sketch out a business plan. You can convert your pickup or SUV to hold your laundry equipment and supplies. Better yet, purchase a semi-truck that fits your lawn to serve as a startup. Stepvans are ideal mobile laundry trucks. You also need to list the equipment and manpower you will need. These elements depend on the services you're going to offer. Will you accept pick up and deliveries? Or will you concentrate on walk-in customers? Will you include dry cleaning services? You should also consider the possibility of relocating your mobile laundry truck business in a prime area. 
After the plan, you will need to do a costing on all the things needed to kick start your business. A brand new step van ranges from $50,000 to $95,000 while a used one cost around $1,500 to $65,000. You will also need heavy-duty commercial washers and dryers. The water supply installation can add up to the cost.  You'll also need to stock up on degreasers, multi-cleaning agents, and washing soaps. On average, the startup cost for a mobile laundry truck business is around $200,000.
You also need to legalize your mobile laundry truck business. This starts with getting a local business permit and registering for a state tax certificate. A common prerequisite for these licenses is to get general liability insurance and another for your truck. If you'll be hiring employees, you would need an Employers Identification Number (EIN). You can apply this online via the IRS website. Once the equipment and papers are complete, your mobile truck laundry business is good-to-go.
Mobile Laundry Truck Business Ideas

There's a tremendous amount of money you can get once you start a mobile laundry truck business. Statistics show that the average annual income for a mobile truck laundry business ranges from $30,000 to $1,000,000. But the hardest part of starting a business is marketing your services. Start with colleagues, family, friends, and neighbors. Don't be shy to ask for referrals. Trends today calls for businesses to have an online page. You can create an account on Facebook and Google My Business. You can also send flyers via email. Install signages on your truck. This can help the discovery of your mobile laundry truck business. Here are also some ideas to expand your income opportunity.
Adopt a recurring revenue model. You can start an exclusive membership system for your regular client. By offering discounts, freebies, and perks, you can encourage them to have their laundry service at a consistent frequency.

You can upsell other services like delivery services, dry cleaning, folding, ironing, and pick-up services.

On the side, you can also sell cleaning agents, detergents, and soaps.

Moving forward, you can venture to fold and fluff business.

In the long run, you can set-up an online laundry service to cater to the whole region where your mobile laundry truck business is located.

Remember, no one ever said a "Happy Laundry Day" except for a mobile laundry truck business.