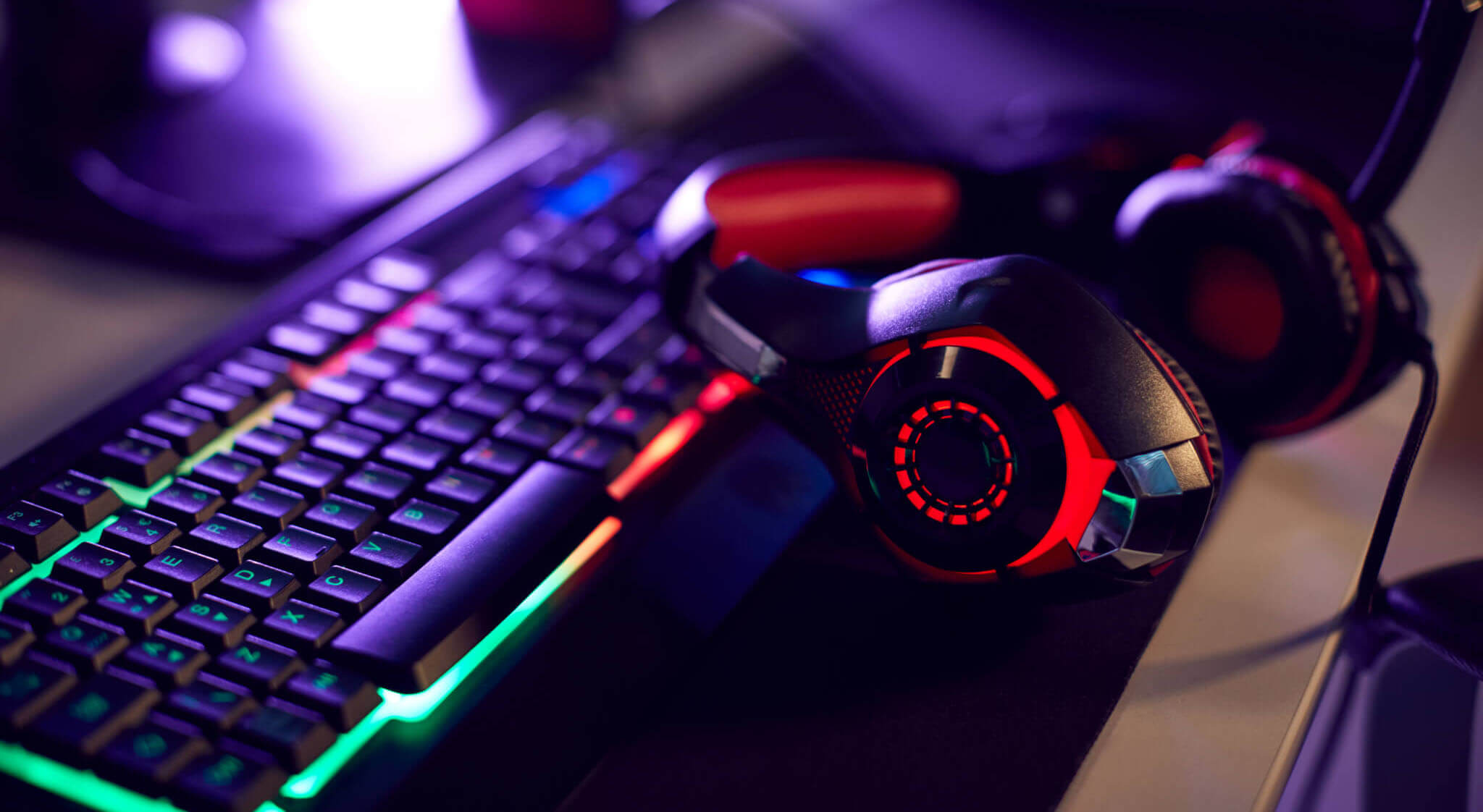 Mobile Gaming Truck Business: The Coolest Venture on the Road
---
The year 2020 is an exciting season for mobile gaming. Everyone is fully on board with where the industry is headed. Faster streaming and game inclusivity are on the rise. There are around 2.4 billion mobile gamers in the world today. In the United States alone, there are 213 million with expected revenue of $165 billion. Recently, mobile game trucks are making noise. They're one of the best ways for everyone to have fun on certain occasions. Mobile gaming trucks are a new style of celebrating birthdays, group events, and team buildings. They provide gamers of all ages a full user experience. The expansion of the gaming community offers unique options for profits. Let's dig deeper into how to make money through a mobile gaming truck business.
History of Mobile Gaming

The first video game was created in 1958. Physicist William Higinbotham created "Pong," a tennis game for two.  But it's different from the video games we have today. In 1960, #D tic-tac-toe and moon landing were played in the Massachusetts Institute of Technology. They're played using punched cards for movement in an IBM 1560 computer. The brown box was developed by Ralph Baer in 1967. It's the first multiplayer game that can be played on television. Baer licensed the device under Magnavox and was later sold to Odyssey. Odyssey was the developer of the first arcade video game, Atari's Pong in 1972. In 1977, they launched the Atari 2600 featuring interchangeable game cartridges and joysticks.  
The 1980s witnessed several milestones in video gaming. Pac-Man was introduced in the United States. The first flight simulator game was released by Microsoft during the said decade. Nintendo also launched Donkey Kong with Mario as the main game character. This was followed by the Legend of Zelda, Metroid, and Super Mario Bros. They then made waves releasing the 8-bit game boy device often bundled with Tetris. Mortal Kombat and Street Fighter II became popular in the mid-1990s. In the early part of the 2000s, Playstation, Wii, and Xbox offered high definition gaming. The end of the decade saw the rise of next-level video gaming on android devices, computers, laptops, and mobile phones. As internet access became affordable, online gaming became a hit. This gives rise to mobile gaming arcades and trucks.
The first mobile gaming truck was conceptualized by Scott Novis in 2006. Being a former Disney executive, Scott and his brother Chris convert a truck into a mobile game theater. They used it to throw a birthday party for a friend. Friends and family started renting the truck during special occasions. Two years after, they began franchising their game truck.  
Is Mobile Gaming Truck Business Right for You?

Video games are for everyone. There are 56% male and 44% female gamers. The average gamer is 35 years old. They comprise the bigger segment of the gaming population. The United States ranks number one in-game spending. Mobile gaming trucks generate income through booked events. Clients are typically charged $250 to $400 per event. At an average of 40 party bookings per month, the net profit is approximately $109,000 per year.
The ideal business owner for this niche is a gamer. You need to enjoy interacting with children and other gamers. Prior knowledge to different games is an edge but you can get such skills through training. What's critical is interpersonal communication and patience. In this type of business, you need to have an open mind for improvements and suggestions. It's because a mobile gaming truck runs through technology, and technology is ever-changing. 
A typical week for a mobile gaming truck means weekend bookings. Mondays through Thursdays are client scheduling, marketing, prepping up days. It's best to start with a single mobile gaming truck. You may also want to franchise first. This is where you'll discover the ins and outs of the business. Once you have proven that it's a sound investment for you, you can then add more trucks.
Steps to Starting a Mobile Gaming Truck Business

If you think that a mobile gaming truck business is right for you, here are steps on how to start.
Map out the specifics of the business

The first thing to determine is the cost of investment in your mobile gaming truck. The average startup cost of a mobile gaming truck business ranges from $95,000 to $110,000. For those who wish to franchise, the average franchise fee is $19,500 with a required capital of $50,000. A major cost on the initial investment goes to a truck trailer. It needs to have a comfortable room for 25 people. You will need 3M wraps to provide insulation on the trailer. Other equipments you will need are:
4 to 7 televisions

A/C and heating system

Bluetooth soundbars

Gaming systems like Playstation 4, Wii U, Xbox One, and Xbox 360

Large commercial generator to supply the mobile gaming truck's power

LED light set-up

Satellite for internet connection

Stadium seating
Some companies offer a full mobile theater but they are somewhat pricey compared to doing it your own. 
Consider your overhead expenses

Besides the initial investment, you have to account for your monthly overhead expenses. Its average monthly cost is around $1995. These include advertising, fuel, insurance, merchant fees, parking or storage fees, plus repairs and upgrades.
Form a legal entity

The first step to forming your mobile gaming truck business as a legal entity is to check online for a web domain under your business name. After securing a website for your business, you have to need to register it to a local or federal government unit. You then need to apply for an Employer Identification Number (EIN) and register for taxes with the U.S. Internal Revenue Service (IRS). A resale certificate will also be needed to purchase goods free from sales taxes. You'll also need to open a dedicated bank and credit account for your business. A prerequisite for these licenses is getting business insurance. The most common are for general liability and worker's compensation.  
Promote your mobile gaming truck business

The best way to promote your mobile gaming truck business is through social media platforms. This is where a majority of gamers can discover your business. Encourage the sharing of your marketing campaign or website. Do this by offering discounts or giveaways. An effective way to increase brand awareness is to do live streaming during bookings or events. You can also partner with a local party planner. They can provide the refreshments while you provide the amusements. Advertise your mobile gaming truck in the neighborhood through party circulators and giving out flyers. 
Operating a mobile gaming truck business means being a gamer for life. Reap the victory!