Things to Look for When Buying a Used Dump Truck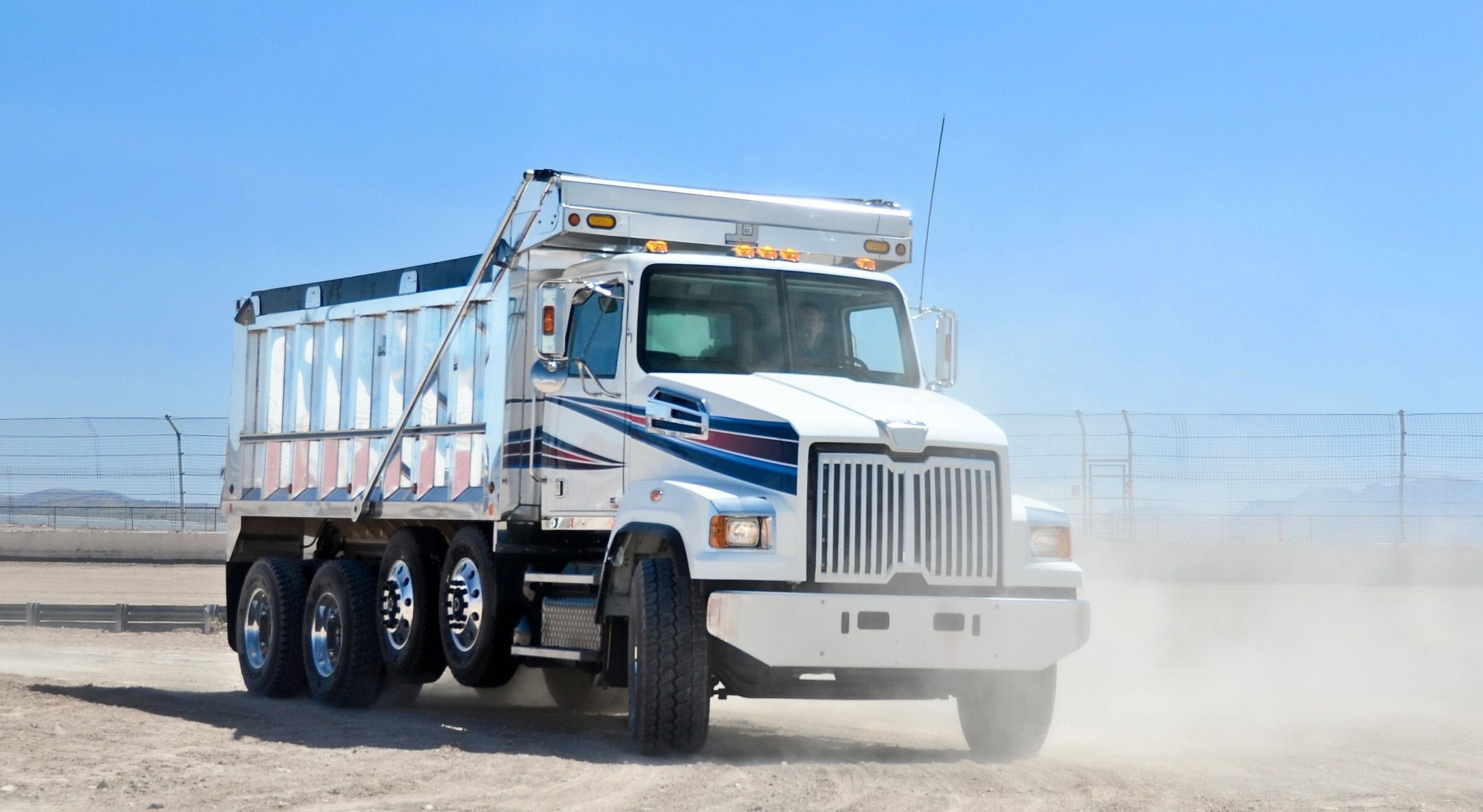 ---
Today, the market size revenue of dump truck industries in the United States is around $19.3 billion. They're typically used in construction sites and mining fields. They're excellent for off-road hauling. A new heavy-duty dump truck costs around $150,000. A used dump truck price ranges from $10,925 to $123,050. Buying a used dump truck is challenging and risky. So, we need to know the things to look for when buying one. 
What is a Dump Truck?

Also known as a dumper or tipper truck, dump trucks are haulers for dumps like coal, gravel, sand, or waste. Typically, it's equipped with a hydraulic-powered open-box bed hinged at the rear. The purpose is to lift the bed so that the materials can be deposited to the ground. Dump trucks can be used for different purposes – clearing a construction site's debris, moving out from home, and transporting lumber, rubble, or scrap metals.  
Among the popular dump truck brands in the U.S. are:
Cat

Freightliner

International Trucks

Kenworth

Mack Trucks

Peterbilt

Volvo

Western Star Trucks

So far, Freightliner is the most popular dump truck brand. But Cat still holds the record for producing the largest truck in the world. It is the Belaz 75710 dump truck designed to cater to the needs of Russian mine sites.
Types of Dump Trucks

Do you know that there are 13 different types of dump trucks? This means that buying a dump truck isn't just buying a dump truck. You need to be aware of its design and the best uses for such features. Here's the list:
A standard dump truck is made of a truck chassis and a dump body bed set up in a frame. The bed can be raised through a hydraulic ram in the front body. These trucks are popular for inner-city use because they have better maneuverability than other types. But they may not work well on soft soils.

A semi-end dump is a combination of a tractor and a trailer. The trailer contains a hydraulic lift. These trucks have the advantage of having a short loading and unloading time.

A standard dump truck that pulls a separate trailer for cargo containers is a transfer dump truck. The cargo containers are movable and contain hydraulic or pneumatic power. They can be loaded with asphalt, gravel, Klinker, sand, snow, triple mix, wood chips, and other construction aggregates.

When a standard dump truck pulls a dump trailer, it's called a truck and pup. It's capable of self-unloading because it has a built-in hydraulic ram.

A super dump is an upright truck equipped with liftable and trailing axles. They can lift loads of up to 13,000 pounds or 5,897 kilograms.

A 3-axle tractor that pulls a 2-axle trailer is a semi bottom. It's also called a belly dump because the clamshell dump gate is attached to the trailer's belly. Its gate opens from front to rear instead of the usual left to right.

A double bottom dump is a 2-axle tractor that pulls two trailers – a single-axle and a full trailer. While a triple bottom dump pulls three trailers – a single-axle and two full trailers. It allows laying windrow materials without the driver leaving the cab.

For faster unloading of heavier payloads, SDT works best. This side dump truck can spill materials either to the left or right side. It consists of a 3-axle tractor that pulls a 2-axle semi-trailer.

Winter service vehicles are heavy-duty dump trucks designed for plowing and spreading. They allow ballast placement for the truck to hold the salt to spread on ice or snow-covered surfaces.

Dump trucks without a body but have a hoist and subframe are called roll-offs. It can carry a removable container through a cable and winch or a hook-lift system.

There are two types of off-highway dump trucks. They're heavy equipment with either an articulating or rigid frame. They're strictly for off-road heavy dirt hauling and mining. Haul trucks are off-highway dump trucks with a rear-wheel drive and a rigid frame. They're used for large surface mining and quarrying. Articulated dumpers are designed for rough terrains. It's because they got an all-wheel drive. Its semi-trailer is a permanent unit.
Things to Look for When Buying a Used Dump Truck

Buying a used dump truck is a challenging process. You need to consider several things to get the best deal for your money and the right one you need.  Here are 4 important things to look for when buying a used dump truck:
Maintenance History

It's a smart move to review the truck's maintenance history. This is to have a grasp of the truck's overall condition. Check the oil change records to see the truck's oil performance. A poor oil performance commonly signals engine problems. Take note of the parts that need replacing. This is to ensure better efficiency once you bought the truck.
Accident History

Before buying a truck, you must be aware if it is associated with any serious crime. It's also important to review the accident history and the extent of the damage the truck incurs.
Body, Dumps, and Tires

Walk slowly around the truck and look for cracks, dents, rust, or major repairs. Look for any sign of damage on the box liner and dump box. Take a look at the tires for any alignment issue or uneven tread wear.
Axles, Frames, and Rails

The next step is to check the frame rails for any bowing bends, corrosion, or sagging. Then, check the presence of lift axles. Besides helping in navigation, they can help meet trucking regulations.
Cab Check

Check the condition of the interior and take note of the odometer mileage. Try starting the truck to check the gauges and lights. It may also help to test drive the truck to determine its steering and transmission performance. Don't forget to raise the dump box to get a grasp of its lifting mechanism.
Engine Check

The engine will show if the truck has been poorly maintained. Check for any signs of antifreeze, burnt oil, leaks, and the oil level. The oil level may signal heavy consumption of oil or it may have been long since the last oil change.
These are simple things to look for when buying a used dump truck. It is best to bring with you a trusted mechanic when checking the truck. Remember, buying a used dump truck is risky. It's because you could be shedding out a significant amount of time and money for nothing. Therefore, if you are looking into purchasing a used truck for your dump truck business, make sure to transact only with legit sellers.
At UsedVending, we offer a wide range of semi trucks, including dump trucks from guaranteed sellers and owners. Find the perfect truck of you dreams through our website today.