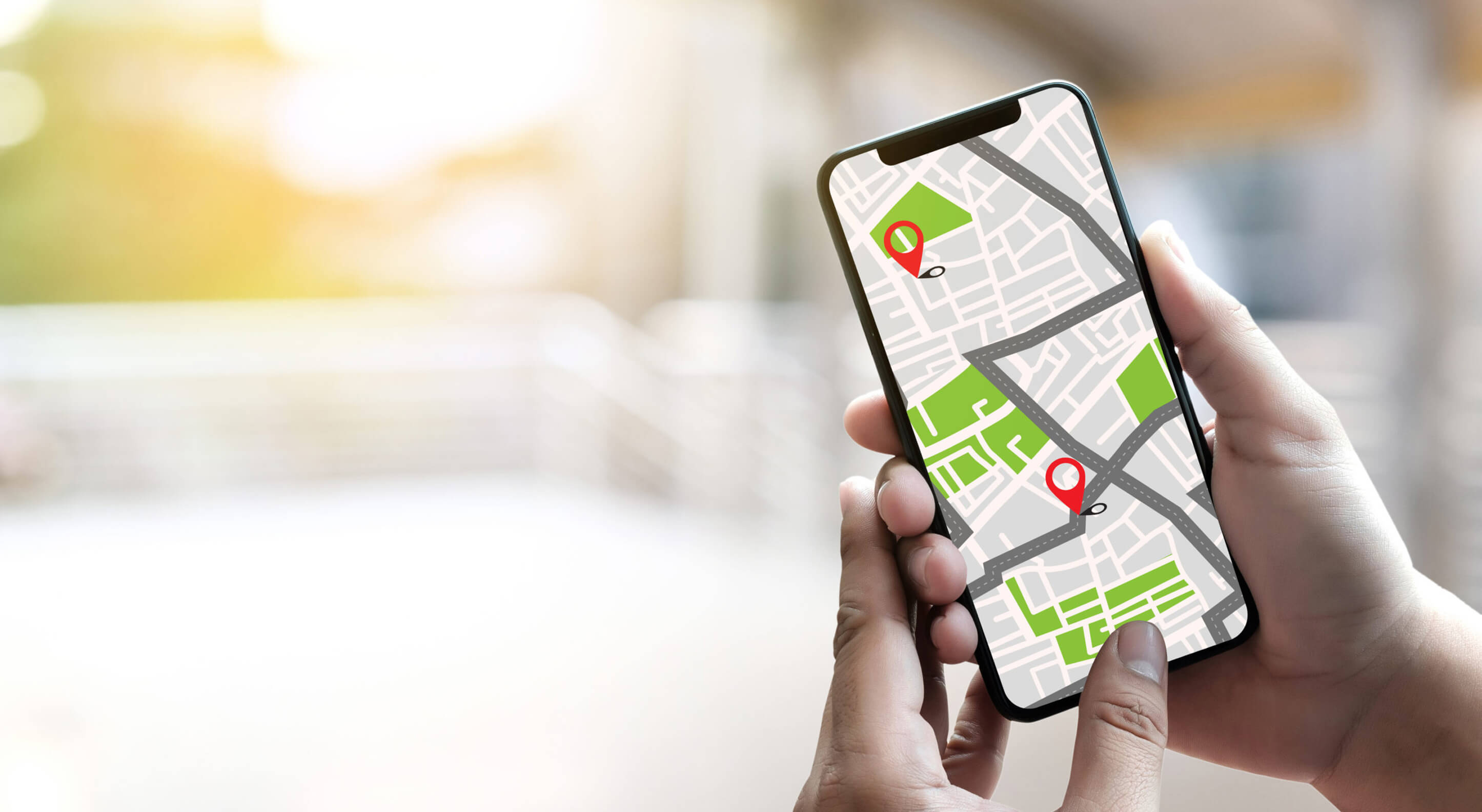 Top 14 Apps for Truck Drivers
A few years ago, CB radios or two-way radios are a necessity for truck drivers. It's what they use to find accidents nearby, roadblocks, speed traps, traffic congestions, and weight stations. Technically, it's their device in communicating with the world outside their trucks. Things have changed today. The rise of the internet and mobile devices have outgrown these traditional walkie-talkies. They make trucking life fun, exciting, and productive. They also gave rise to different trucking apps. Besides GPS navigation, Truck drivers can now access fuel prices, traffic, weather, and weigh stations in the palm of their hands. Let's check the top 14 apps for truck drivers.

A large number of apps are available for truck drivers today and here's how they use them:
57% use the apps to keep track of their business;

37% use the apps to find clients and schedule loads;

33% use the apps to check fuel prices, traffic updates, and weather conditions;

20% use the apps to stay connected with family and friends.
Top 14 Apps for Truck Drivers

Trucker apps can improve truck driver's life with little or no cost at all. Here's a glimpse of each one of the best.

AllStays Truck & Travel

AllStays Truck & Travel is a universal iOS app that serves as an offline and online travel guide for truck drivers. With 35,000 data points, you can find helpful information like dump stations, laundry facilities, rest areas, road services, showers, steep road grades, truck ramps, truck stops, and weigh stations. The app also lets you compare hotels within your route. You can even find Walmart locations in this app for truck drivers.

ATBS Mobile App

ATBS Mobile App is a business consultancy app for truck drivers. This app is helpful for back-office tasks like accounting, bookkeeping, collection, invoicing, and taxation. With ATBS, you can access, import, scan, and store documents with just a few taps. This includes contracts, invoices, itineraries, receipts, etc. 

BigRoad

BigRoad is the number 1 electronic logbook for truck drivers, fleets, operators, and owners. It allows truck drivers to calculate their hours of service and create ELD compliant logs. This app for truck drivers also sends proactive notifications of possible driving errors and violations while you are traveling. As such, truck drivers can readily correct the errors before being apprehended to avoid fines and penalties. Using the app, truck drivers can capture and send documents instantly. 

Cost Per Mile

Cost Per Mile is a calculator app helping truck drivers figure out their operation cost per mile. It's simple and easy to use. To quickly determine fixed and variable costs, you can set the app's record either weekly, monthly, or yearly. The app automatically calculates your operational cost per mile based on the information you have provided. Afterward, the app will suggest the cost per mile you need to maintain to be profitable. For truck operators and owners, they can use the app to visualize the cost of their trucking business through charts and load runs. 

DAT Load Board

DAT Load Board is the most powerful online marketplace for freight brokers, shippers, and truckers. It posts around 637,000 loads daily. This app is very helpful for truck drivers to maximize their routes. They can instantly book their ideal loads back and forth on any location. What's good about this app for truck drivers is that they have a payment guarantee for quality loads and reputable brokers or shippers. Other features of the DAT load board are company reviews, credit checks, saved load searches, sort options, and spot market rates.

Dock411

Dock411 is an app that shows dock details before a truck driver arrives at a specific destination. It shows what truck drivers can expect upon reaching the location. These include blind or sight sides or both, load/unload procedures, local directions, parking hazards at your stops, spots & time, wait times, and weight limits. You can also check simple things with Dock411 like the available bathrooms, dock doors to go, or even if an area is dog-friendly. You can also check what other truck drivers say about a certain place.

Drivewyze

Drivewyze is the largest weigh station bypass app in North America. Here, truck drivers can detect inspection sites and weigh stations. They automatically alert truck drivers if these locations are just two miles away. As such, truck drivers can send advance bypass requests in participating weigh station sites to avoid wait time. The app automatically resets when the truck starts its journey to the next stop.
FleetSafer Mobile App

FleetSafer Mobile App is a risk management app for truck drivers. This app requires a Cogosense enterprise account because its GPS is connected to a cogoB smart device. The app automatically disables communication alerts (calls and notifications) once driving is detected. It also monitors safe driving behavior and practices. An emergency call feature allows the truck driver to make a call during emergency cases.

GasBuddy

GasBuddy is an app that helps truck drivers find the cheapest gas stations near their location. With its database of 150,000 fuel stations in North America, the app features gas price charts, price maps, and trip calculators. By using the GasBuddy app to pay partner fuel stations, you can also save money through cash backs. 

iExit Trucks

iExit Trucks is a truck driver's highway exit guide. It uses the truck's current location to help truck drivers find truck-friendly businesses and exits across the mainland. iExit Trucks app also features diesel prices, repair centers, truck parking, and weigh stations.

Rolling Strong

Rolling Strong is a wellness program app built for fleets and truck drivers. Truck drivers need to fill up an assessment form in the app. Based on the information that a truck driver provides, the app will suggest a dietary plan, fitness recommendation, and workout program. It also lets you compete with other truck drivers (peer to peer competition) to make healthy choices. Truck drivers will earn points upon winning a competition which they can redeem for rewards. 

Trucker Path

Trucker Path is a load board app that connects millions of brokers and truckers. Besides booking loads and finding clients, truck drivers use the app to gather data on available truck parking, fuel pricing, optimized routing, rest areas, truck washes, and weigh stations.

Truck Smart App

Truck Smart App makes a truck driver's life on the road easier. It's an all-purpose app for truck drivers that fulfill different trucking needs. These include the latest fuel prices, instant shower locations, real-time location updates, parking reservations, and other service requests. In case of an emergency, truck drivers can readily contact RoadSquad for help.

Waze

Waze is a Google-based GPS navigation software. But it doesn't only provide driving directions. Waze also provides real-time traffic updates provided by other app users. These include accidents, police presence, and traffic jams. Today, Waze is the most used app, not only by truck drivers but also by other drivers and pedestrians as well.