How to Find Clients and Trucking Contracts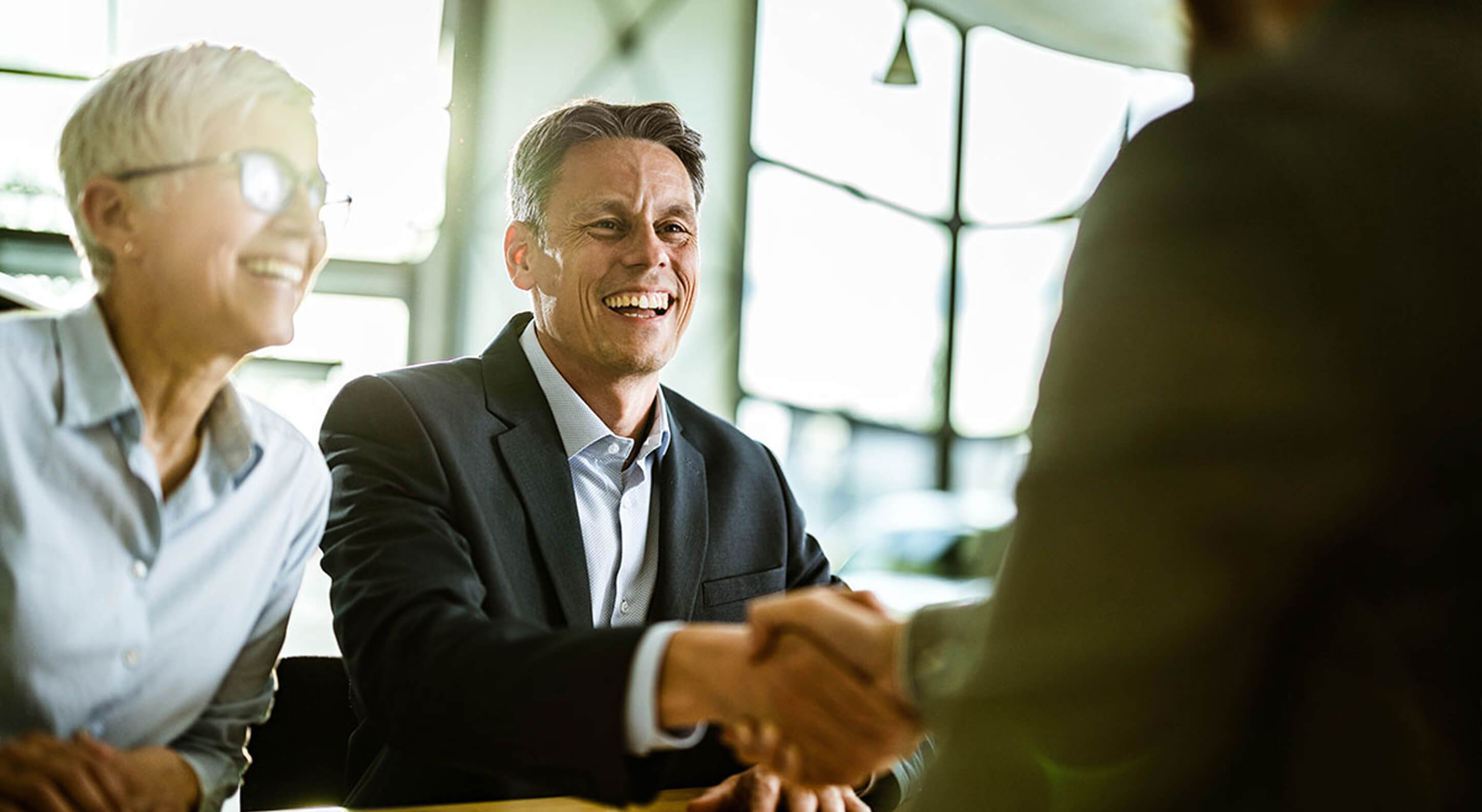 Trucking companies moved 70% of goods and services in the U.S. These give a lot of opportunities for truck drivers, owners, and operators to profit in the business. But each of them has varied preferences on the freights, loads, rates, and routes. Thus, truckers need to keep an active file of clients and contracts. Let's take a look at how to find clients and trucking contracts.
Businesses of all sizes are dependent on the trucking industry. They need them for faster delivery of products and services. They also ensure that the freights are safely moved to their destination. There around 800,000 truck drivers in the U.S. today. Their most common clients are: 
Bulk suppliers

Dumps

Factories

Farms

Furniture makers

Loggers

Quarries

Petroleum companies

Poultries

Manufacturers

Mines

Raw material suppliers

Retailers and wholesalers

Vehicle distributors

For a trucking business to be stable, they need to have a steady line up of client scheduled throughout the year. Here are ways how trucking companies find clients and trucking contracts.
Ways to Find Clients and Trucking Contracts
Cold Calling and Emailing

It takes a lot of guts to keep a business running. Such a saying is most true for a trucking company or owner. To keep the profit rolling, you need to have a steady client contract and delivery schedule. It may take time to build up a stable list of clients. And it takes a lot of work from the start. Research the list of shippers in your area and target delivery locations. Find out what they regularly ship and their destinations. You can try cold calling and sending email to introduce yourself and your business. Set up meetings to discuss possible contracts and opportunities. More so, you can ask for referrals in case they are willing to hire you or help you get business from other colleagues. The key is to research what they need and offer the best deal you can give so that you'll be their preference.

Dispatchers

Truck dispatchers are people who coordinate and manage delivery schedules of the goods and services from brokers and shippers. They can help you connect with these brokers and shippers to find a regular load schedule or possibly a long-term trucking contract with them. Dealing with a dispatcher increases your option to get clients and trucking contracts. Typically, they will contact brokers and shippers from different areas and endorse your services to them for a fee. The fee is commonly a percentage of the contract price. Trucking dispatchers also provide back-office services to further help trucking companies and owners. This may include accounting, billing, and collections. What's best with these services is that they can ensure that you'll be paid for your service timely.

Freight Brokers

Freight brokers are also called transportation intermediaries. They bridge the gap between a carrier and a shipper. The shipper doesn't necessarily have to be a manufacturer. They may also be a wholesaler or retailer. The carrier also doesn't need to be a big fleet. They can simply be truck owners/operators, or small trucking companies. Freight brokers commonly help carriers and shippers find a solution for their needs. They will check for any freight a shipper needs to move and contact a carrier to move them. Part of their job is to negotiate a reasonable rate for both parties. They also make it easier for truckers to find quality loads with a payment guarantee. Freight brokers can be very helpful for truck workers/operators who are starting out fresh.
Government Agencies

Government agencies are the major clients of trucking companies. Commonly, they would need trucks to deliver goods and services within the mainland U.S. They may also need them for construction projects, dumping services, and excavations. What's good about having them as a client is that they commonly offer long-term trucking contracts. First, you need to register with your local government agencies. Then you need to present a bid for any contract you are interested in. These may take a few steps but it's all worth it. Alternatively, you can also partner with a registered government contractor to use your services in their business.

Load Boards

Load boards are an internet thing. They serve as an online marketplace for brokers, shippers, and truckers. One thing good about load boards is the higher possibility of getting more clients through machine learning. To get clients and trucking contracts through load boards, you first need to register for an account. They may either be for free or with a subscription fee monthly. Your profile should contain complete information about your truck, the loads it can haul, its capacity, the route you commonly travel or are interested in, and the rate you're expecting. Using the load board, you can start checking for advertised loads from brokers and shippers daily. You can book them in real-time as you wish. Or you can negotiate first to come up with a better agreement. The good thing about the load board is that you can access them using your mobile devices in real-time.

Networking

Little do truckers realize that the best way to find clients and trucking contracts is to network consistently. Joining industry alliances or local chapters in your area doesn't only help you improve your craft. They can also help you find more business. Attending events and meetings with trucking associations can greatly help you get to know prospective clients. That's where you can collect the calling cards of brokers and shippers and get to know them better. Another great place to network is the internet. You can search for associations within your reach. Or even check if there are any trucking events or expositions scheduled nearby. They're not only helpful to find clients and trucking contracts. But they can give you business insights and tips as well.

The Bottom Line

When looking for clients and trucking contracts, it's important to focus on finding an established shipper with a good reputation. They can very well give you a regular contract that is timely and well-paying. It may be hard to find these types of clients at first. But it will also be challenging to retain them. The key is to be consistent in providing timely and safe delivery of goods and services together with an excellent customer relationship.