BBQ Food Truck Business Ideas Plus a Delicious Menu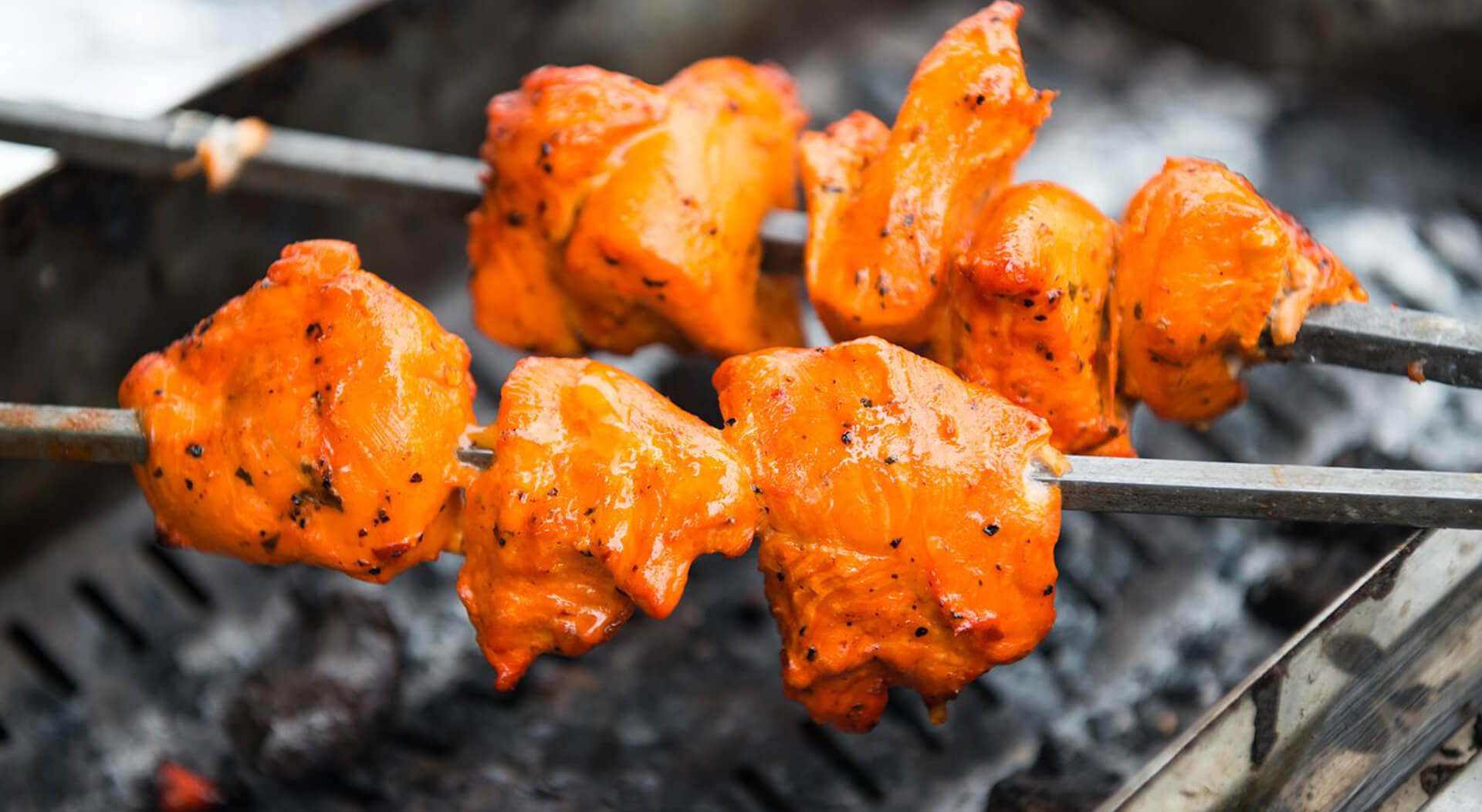 Food trucks are one of the coolest aspects of American culture. They have been around in America for more than a century. It was 1872 when Walter Scott cut the window of his wagon and parked it near a local newspaper office to sell coffee, pies, and sandwiches. The rest was history. 
Chuckwagons started to be a common sight in the streets of America. In 2008 food trucks boomed and started selling gourmet food. Today, there are exclusive TV shows for food trucks and they even have their fairs and festivals. Some of them can even beat the offerings of gourmet restaurants in Austin, LA, and New York. 
One of the forerunners of gourmet food in a food truck was Roy Choi. He founded Kogi's BBQ food truck. The food truck offered a fusion of authentic Mexican BBQ with tacos at an inexpensive price. That's why it became a hit in Los Angeles and eventually, all over the U.S. Americans have been barbecuing to eat during their pastime and feast in the summer. 
In 2019, $1.36 billion of BBQs were sold on the mainland. With their low start-up cost, BBQ food trucks have a higher profit margin. They can earn an average of $5,000 to $50,000 a month. Here are the BBQ food truck business ideas that will inspire you.
How Much Does It Cost to Start a BBQ Food Truck?
Buying a food truck

The average start-up cost of a BBQ food truck is around $35,000 to $180,000. The biggest part of the investment goes to the truck. A new food truck may cost anywhere from $100,000 to $175,000 including the redesigning and outfitting. While gently used food trucks may cost anywhere from $30,000 to $100,000. The truck should be equipped with exhaust fans, sinks, sliding shelves, smokers, etc. to pass the local health inspection. 
Check out our listings of BBQ food trucks to get an actual idea of how much it would cost you.

Licenses and permits

Food truck licenses and permits vary per county or state. They have different rules on the road, especially for BBQ food trucks. First, you will need to get an Employee Identification Number (EIN) as a business owner. Second, you will need to register your business in the county or state where you will operate. These will cost you around $200 to $500. 

Insurance

Getting insurance for your business and food truck is also important to protect your investment. Commercial vehicle insurance can free you from the worry of repair costs and any damages or injury from people in the vehicle. Commercial property insurance protects your business' physical assets in case of accidents or inclement weather. While general liability insurance can help your business pay for any damages resulting from the operation of your food truck. These may include food-borne illnesses, fire-related incidents, etc. Getting these types of insurance for your BBQ food truck may cost anywhere from $1,000 to $3,000 annually.
BBQ Food Truck Menu Ideas

Americans will be delighted to eat and be merry in a BBQ food truck when the sun is shining. It can also be a romantic place to dine when the sun is down. If you are looking to start a new venture in the streets, here are some mouth-watering BBQ food truck menu ideas.

Beef Brisket

Beef brisket is one of the prime cuts of cow's meat in the market. They are either meat sourced from the breast or lower chest. When cooked right, BBQ beef brisket gives the juiciest and tender beef flavor.  They are great BBQ food truck business ideas because the meat costs relatively cheap.

Chili Chicken Wings

Chicken wings have the highest ratio of chicken skin making them so appealing to customers. They can be a great BBQ finger stack at a relatively cheap price. BBQ food trucks can offer a variety of flavors by adding sauces and toppings and marinating them. 

Curry Goat Kebabs

Kebabs are a unique style of cooking meat that came from the Middle East. One unique BBQ food truck business idea is to offer BBQ curry goat kebabs. You can serve it as a one-pot meal with peas, sla

Garlic & Thyme Seabass

Seabass is a white fish with a mild delicate and subtly sweet flavor. They can be a healthy and unique BBQ offering for your food truck. All you need to do is to create your marinade and grill the fish meat in a smoker. Then, you'll have a buttery, moist and tender flake to serve people with a sensitive palate. It's BBQ fish without the fishy taste.

Gourmet Burgers

BBQ burgers are among the most profitable food truck items in the U.S. To make your burger offering stand out, you can experiment with a gourmet style of cooking them. Start by creating a homemade BBQ sauce that your family loves. You can use gourmet buns and crunchy coleslaws to serve them. What's best is to give your burgers an extra oomph marinating them in Asian chili, chimichurri relish, spiced jerks, Turkish sumac, and zingy gochujang.

Gourmet Chili Hotdog

Another great BBQ food truck business idea is offering gourmet chili hotdogs. Start with using gourmet hotdog buns. Then marinate your hotdog with brown sugar, cayenne, cheese, flour, garlic powder, ketchup, pepper, Ragu, red wine, soy sauce, vinegar, or any mix you prefer. The best part of a gourmet hotdog goes to its toppings. Caramelized onions, cheese, chili, coleslaw, jalapeno, mayo, mustard, pickle relish, and Sauerkraut are some of the most popular ones.

Honey-glazed King Prawns

King prawns are Australia's most popular type of prawns. They have medium-firm flesh with rich flavor. King prawns are a good BBQ food truck business idea to offer a seafood experience. They are a healthy grill with less saturated fat than red meat. They also taste uniquely mild, sweet, and salty. 

Lamb Joints

Another best BBQ food truck business idea is serving lamb joints. They are the tenderest part of lamb meat. They are fatter and juicier compared to beef meat. They exude a strong gamey flavor and a hint of smokiness when grilled. Lamb joints can be a little pricey but they're one unique menu that's sure to click.

Pork Ribs

Since the 1930s, pork ribs have been a popular BBQ menu among American cafes, nightclubs, restaurants, and streets. They are a flatter part of the meat with more bones. But when the marinated meat falls off, it turns into a mouth-watering dish. To make pork ribs tender, boil or steam them in a marinade before grilling. It's also best to wrap them in foils to retain the color. Some popular marinades are apple butter, honey-chipotle, maple brown sugar, peanut sauce, and Sriracha.

Tofu Skewers

BBQs don't have to be all meat. You can also offer tofu skewers. They are condensed soy milk that tastes sour when uncooked. But what makes them a great BBQ food truck business idea is that they absorb flavors very well. Marinating them with popular meat marinades can turn them into great grilled meals. 
Yummy! There you go and now, you might also want to read our guide on How to Start a Successful Food Truck Business.  There are countless opportunities in the food truck industry. You just need to set your goals right and find the perfect mobile food truck to keep your grill hot.