Best Bakery Trucks in America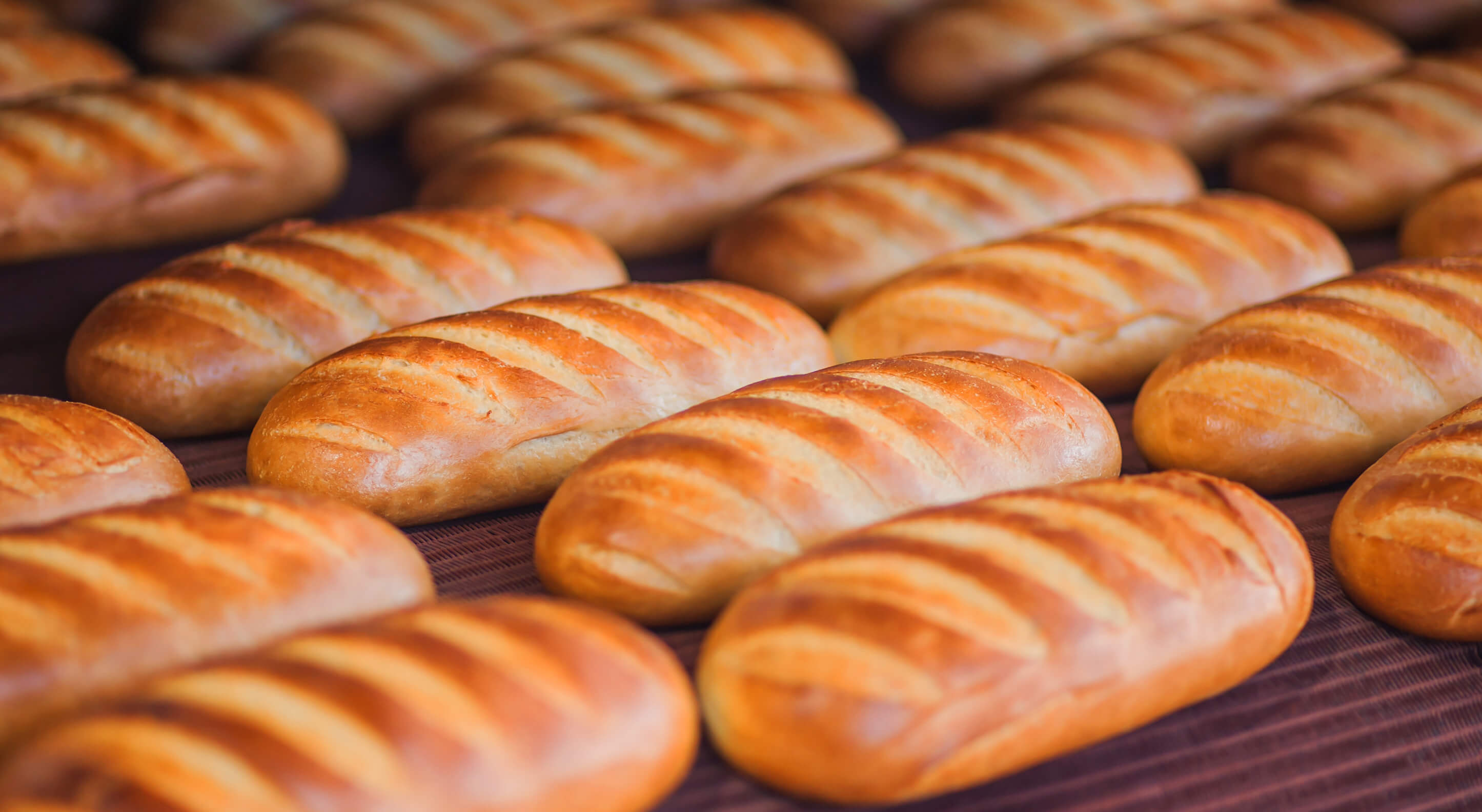 Bakeries are a common scene in all the 50 states of America. They employ almost 800,000 skilled workers and generate an annual income of $153 billion. Americans always long for comfort food, and that includes bakery products. A bakery truck brings them comfort near their doorsteps. Let's take a look at the 5 best bakery trucks in America.
A Brief History of American Bakery

A bakery is a shop that produces and sells food with flour ingredients. Bakery products include bread, cookies, muffins, pastries, pies, and rolls. Bread has been a common staple since prehistoric times. It provides us with many dietary nutrients. It's also one of the most profitable items among food trucks. 
Baking occurred 8,000 years ago. Swiss dwellers mixed flour and water then cooked them on heated stones. Assyrian, Babylonians, Chileans, and Egyptians do the same technique. By accident, an Egyptian royalty discovered that a dough expanded when set aside. Since then, bread was fermented before baking. Sooner, scientists discovered yeast as the fermentation agent. The first oven dated back 6500 years ago. It was discovered in Croatia in 2014. The Greeks established the first public bakeries in 200 B.C. after they invented the enclosed oven. In 300 B.C. bakeries flourished as "pastillarium" in the Roman Empire. They serve as special treats on large banquets and gatherings.
In 1604, baking was brought to America by the English men of Jamestown Colonists. They constructed improved mixing troughs and ovens. New baked products came out. These include biscuits, cakes, and crackers. Baked products and wheat were then shipped to the east. Bakeries flourished in the last part of the 19th century. Baking soda was discovered as an alternative to yeast. Bakery trucks started to deliver bread in the 1930s. The most popular of which is Helms Bakery, the official bread supplier of the 1932 Olympics. In the 1940s, step vans have been a popular choice among bakery trucks. This is because bakery owners value marketing. They can put advertisements on their boxed body to market their products. Since then, bakery trucks have been doing the rounds on American streets until today.
Best Bakery Trucks in America
Captain Cookie (Washington, D.C.)
Kirk Francis has always been obsessed with cookies ever since he was a kid. At the age of 4, he started baking chocolate chip cookies. Since then, he has been perfecting the recipe for his obsession. After college, Francis worked at the Department of Homeland Security in Washington, D.C. But he continued baking on the side as he had been selling cookies since 2009. In 2012, Kirk bought a delivery truck from the Washington Post. It then became the Captain Cookie bakery truck. Captain Cookie sells 8 variants of cookies:
Chocolate chip

Double Chocolate

Ginger molasses

Oatmeal Raisin

Peanut Butter

Snickerdoodle

Vegan chocolate chip

Funfetti

They are also selling cookie cakes and local ice cream and milk.

Cupcakes for Courage (Elmhurst, IL)

Sisters, Kathryn and Laura Pekarik, both possessed a passion for baking. In 2010, Kathryn was diagnosed with lymphoma. Laura baked 250 cupcakes to raise funds for her sister's treatment. It became a hit, so the sisters started the Cupcakes for Courage in 2011. 10% of the bakery's revenue is donated to charity. Today Cupcakes for Courage has two bakery trucks. The 1st one was the O.G. Green Machine which the sisters bought in 2011. The 2nd one was Little Green which they bought in 2014. The popular variants offered by Cupcakes for Courage are:
Taffy apple

Chocolate-covered graham cracker

Survivor cupcake

Today, they offer more than just cupcakes. The trucks also sell coffee, cookies, and doughnuts. They have also ventured into catering services.

Kara's Cupcakes (San Francisco, CA)

Kara's cupcake was launched as a catering business in 2006. Its founder, Kara Haspel Lind, was a bachelor of communications degree holder and a pastry chef. She pursued her dreams of baking sweets despite her parent's discouragement, who are both dentists. As word of mouth spread, the demand for her cupcakes ballooned. In 2011, she started the KaraVan bakery truck, visiting business spaces and office parks. It's also available for private catering and hires. KaraVan offers 16 cupcake variants in regular and mini sizes:
Banana

Banana Caramel

Chocolate Coconut

Vanilla Coconut

Chocolate velvet

Fleur de sel

Kara's karrot

Mayer lemony lemon

Passion fruit

Peanut butter chocolate

Raspberry dazzle

Red velvet

Sweet chocolate

Sweet vanilla

Sweet s'mores

Vanilla chocolate

The bakery also offers gluten-free vegan cupcakes, cakes, cookies, and other sweet treats.

My Delight Cupcakery (Ontario, CA)

Since childhood, Naomi Madriano was blessed with baking talent. She has baked cakes for family and friends since 1998. After graduating as a pastry chef, Naomi worked in several bakeries and restaurants. But her demand for side baking at home eventually grew. In 2011, she and her mother, Melissa, opened up a bakery in Ontario, California. In September of the same year, they launched the My Delight Cupcakery bakery truck. It then roamed different streets in California frequented by a huge line of patrons. My Delight Cupcakery truck offers 15 signature flavors of cupcakes. They also sell brownies, cake pops, and macaroons. A unique offering of the bakery is the breakfast cupcake. It's made of applewood smoked bacon, buttermilk, and maple.

Sweet Cravings (Wellington, FL)

Spouses, Russ and Jana D'Agostino, are both bakers since they were kids. After Hurricane Sandy, the couple wheeled down their Sweet Cravings bakery truck in Wellington, Florida in 2011. They opted for a mobile bakery so that they could drive away in case another hurricane would come. Sweet Cravings offers to create your preferred flavor of cupcakes. These cupcakes may either be filled or frosted. They also offer brownies, cannolis, cookies, coffee, ice cream, ice cream sandwiches, and sundaes. 
Looking for the best bakery truck to start your own venture? UsedVending has a large variety of new and refurbished bakery or pastry trucks all over the country. Check out the best mobile food trucks and kitchens and start building your food truck dream business. 
You might also want to read about the Food Truck Licenses and Permits you will need and The Success of Traveling Food Trucks during this pandemic.
Go ahead, set up your mobile business with UsedVending and bake the world a better place!