Top 4 Best Peterbilt Dump Trucks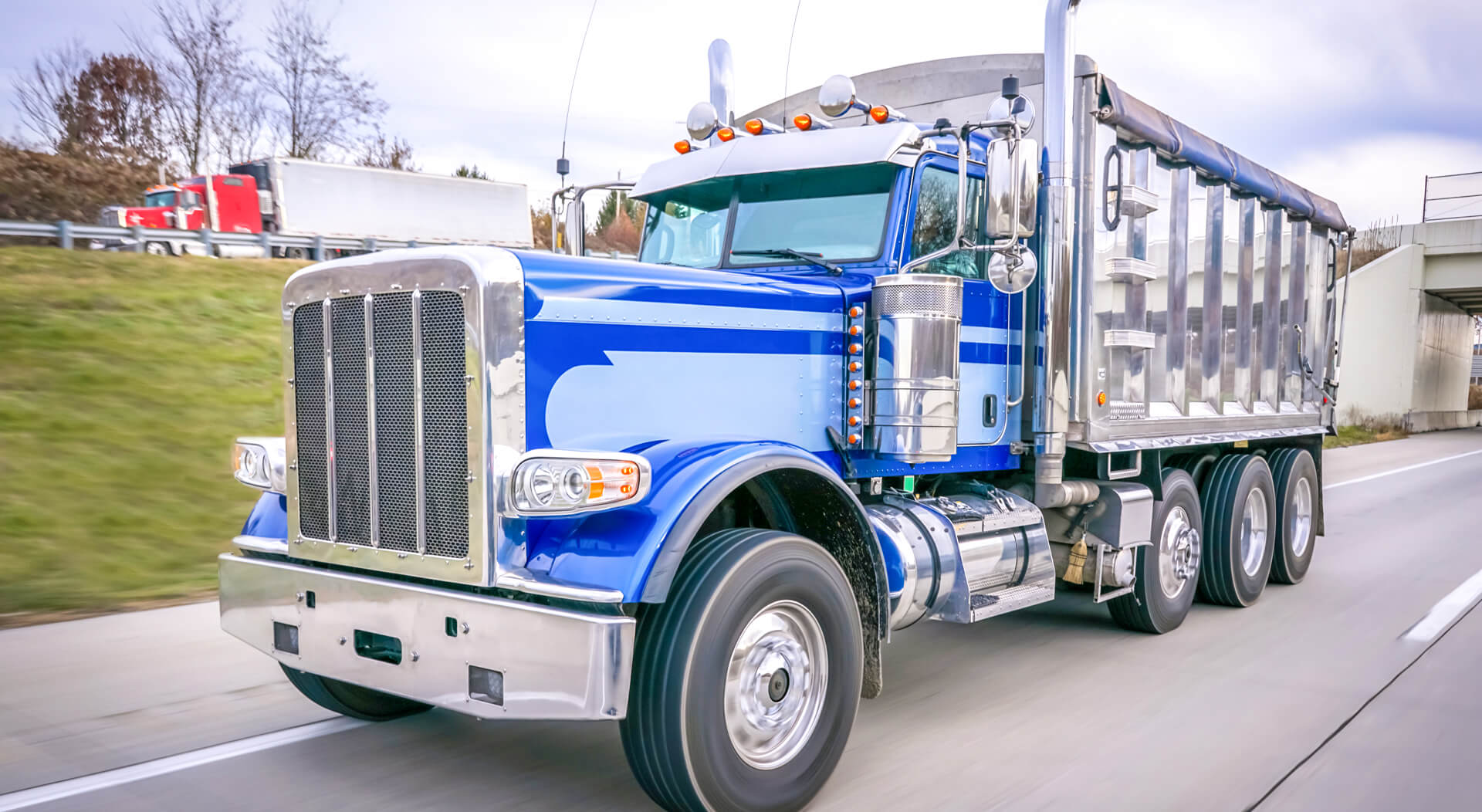 Dump truck fans, have you ever seen a Belaz 75710? It is the world's largest dump truck produced by Liebherr in October 2010. With a hauling capacity of 496 tons, it was designed to service a Russian mining company. 
A dump truck is a piece of heavy equipment with a deep and open bed. It is a Class 8 semi-truck commonly with 3 axles. Dump trucks are used to haul large volumes of loose materials across construction sites and mining. 
Among the common materials it hauls are:
Dirt

Gravel

Lumber

Minerals

Ores

Rubble

Scrap metal

The dump box is filled with any of these materials and carried by the dump truck to a designated location. Once the dump truck needs to unload the loose materials, the dump box is lifted and tilted by the truck operator through its hydraulic hoist system. Such a power system allows the dump truck to unload the loose materials easily.
After Kenworth, Peterbilt ranks as the 2nd best dump truck brand in the world. It currently produces different variants of dump trucks for medium-duty and vocational uses. Both Kenworth and Peterbilt trucks are under the same mother company – PACCAR. They are the preferred brands of most truckers because of their durable and intelligent truck designs. They also have extensive customer service and dealership networks. 
Recently, Peterbilt has been making a name in the dump truck industry. This is because their dump truck designs are dependable and versatile. Let's now see the best of the best, the top 4 best Peterbilt dump trucks!
Brief History of Peterbilt

The 1st World War played a key role in the development of a dump truck. The rubbles of the war demanded heavy payloads to haul dumps with ease. It was during these times that hydraulics was used to tip a truck's trailer to unload its haul. Thus, the dump truck came about. 
Peterbilt was founded by T.A. Peterman in 1939. After leaving the logging industry, he concentrated on manufacturing steel cabs. The 2nd World War has known Peterbilt trucks as a dependable workhorse and Peterbilt became an iconic brand. The death of T.A. Peterman in 1944 led to the company being sold to Pacific Car and Foundry Co. (later known as PACCAR) in 1958. That is how it became a sister company of Kenworth Trucks, which is also a PACCAR property. 
Among the notable trucks of Peterbilt are:
The Model 352, the first light aluminum day cab with a hood that can be tilted up to 90 degrees.

The Model 364, a dual-drive day cab with an all-steel body.

The Model 379, a sleeper cab that was known as the world's

Optimus Prime

.

As it continued to build a legacy, Peterbilt created the Model 348, the 1st Peterbilt dump truck model with a sloped fiberglass hood. This was followed by other notable dump truck models like the 367, 389, and 567 models.
Best Peterbilt Dump Trucks
Peterbilt 348

This model is a medium-duty dump truck model designed as a high-performance workhorse. It can exceed the rigid demands of Class 7 and Class 8 vehicles with a gross vehicle weight rating of 33,000 to 66,000 pounds. Its all-wheel-drive configuration makes it a perfect dump truck for off-road constructions and rugged terrain mining. It has a front axle aligned to improve the handling of heavy hauls and reduce the wear and tear of its tires. The axle also provides a 1% fuel economy improvement. Peterbilt 348 dump trucks can also haul liquids and sludges as it has a pump to vacuum them on the disposal site or treatment facility. 

Peterbilt 367

Rugged and versatile, this dump truck model is designed for heavy-duty vocational jobs. It has a 123" bumper to the back of cab length. Powered by a PACCAR MX-13 engine, this dump truck model delivers fuel efficiency and superior performance. Peterbilt 367 dump trucks have lightweight aluminum cabs that are resistant to corrosion. It allows a higher power-to-weight ratio to haul materials of up to 46,000 pounds. 
What makes the Model 367 as one of the best Peterbilt dump trucks is the comfortable environment it provides truckers. It has ProBilt interiors that feature convenient inserts and storage. It also has ergonomic controls and a multi-function turn stalk for easier driving. It also has a sloped hood that can tilt up to 90 degrees like the Peterbilt 348. The pod-mounted halogen headlamps safely offer clear visibility day and night.

Peterbilt 389

This is an iconic pride and class of Peterbilt. It is a dump truck model for open highways. It replaced the Model 379 with redesigned fenders, headlights, and trims. It also features the longest bumper to the back of the cab measuring 131 inches. 
Peterbilt 389 dump trucks are powered by Cummins X15 engines with 565 HP. Its touchscreen SmartNav technology helps drivers know real-time vehicle data and navigate the dash hands-free. It is made of lightweight material providing 4% fuel saving and an extra 150 pounds of hauling weight. 
The spacious cab of the dump truck has a charcoal grey finish to resist glare. They are also resistant to fading and scratches. For safety, it has standard air disc brakes which provide better braking and greater stopping power than drum brakes.

Peterbilt 567

The model comes with a variety of axles and configurations that fit the needs of a dump truck. With either a 115-inch or 121-inch bumper to the back of the cab, a set-forward or set-back front axle provides supreme power to haul heavy materials on uneven roads. 
Peterbilt 567 dump trucks are equipped with advanced vehicle electronic control units. These customize programming and simplify electrical connections. They also provide remote diagnostics to monitor the dump truck's running condition. With adjustable seating, angled dash, cab-mounted mirrors, and a large windshield, drivers can comfortably operate the unit. For safety, the 567 model comes with a 6S6M anti-locking brake technology to prevent lock-up and slippage.
In general, Peterbilt semi trucks are built for durability, maximum uptime, and power. Therefore, if you are looking for the perfect dump truck for your business, check out America's largest collection of Peterbilt dump trucks at UsedVending.com.