How Do Day Cab Owners Make Money?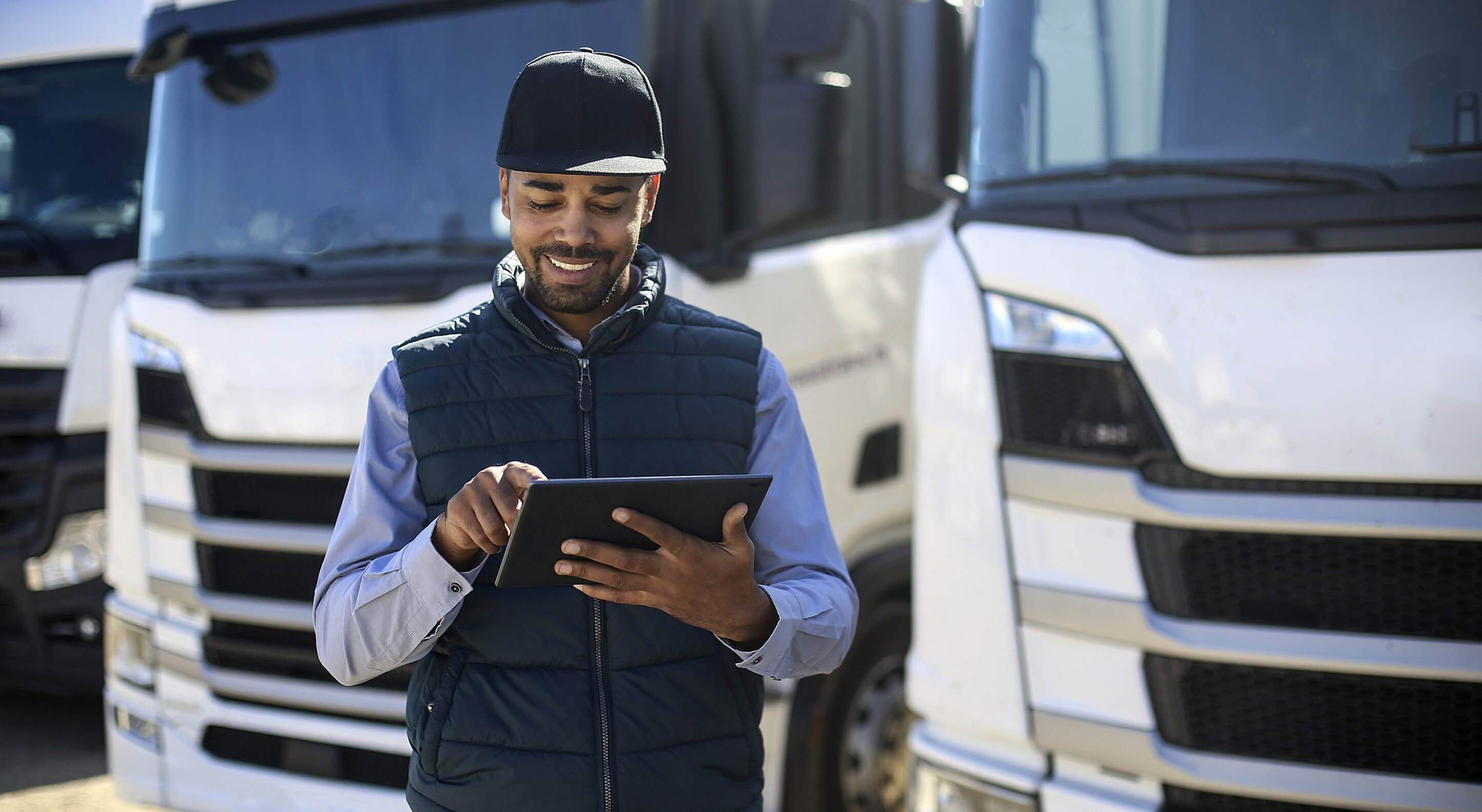 ---
During the industrial revolution, there was a big demand for carrying and delivering package services. In 1899, Louis Sempe Clark of Autocar created the first truck. It was "purpose built" for transporting packages. It has a payload capacity of 700 pounds powered by a motor with 5 or 8 horsepower. This truck was the forerunner of a day cab. In 1914, a 7-ton day cab truck was designed by the Sternberg Company in Wisconsin. Different variations followed. Until in 1932, the White Motor Company released the modern-day cab truck layout. Such design became a hit and day cab trucks became the Brontosaurus of the road during the 1940s and 1950s. Today, day cab trucks are commonly used for short hauls. They are perfect for inner-city deliveries. 
Let's take a look at the day cab trucking business and how operators make money.
What are Day Cab Trucks?

A day cab truck is a type of truck with a cab and chassis. Unlike a typical truck, a day cab's engine is located below the driver's cab. That's why they're also called cab-overs. These semi-trucks don't have sleeper cabins. So, they're also termed as without sleeper trucks. Day cab trucks are also called flat-face because they have a vertical body front. 
Classified as a Class 8 tractor in the United States, the gross vehicle weight rating of a day cab truck is around 33,000 to 39,000 pounds. Their common dimension is a length of 72 feet, a height of 13.5 feet, and a width of 8.5 feet. The average wheelbase length of a day cab is 245 to 265 inches. Such a wheelbase makes it possible for a day cab truck to haul long trailers. They also have around 10 to 18 gears for optimal performance. It's because the wheel support is divided between the truck and the trailer.

Start-up Cost of a Day Cab Truck

A new day cab truck typically costs around $35,000 to $150,000. While a used day cab truck costs around $8,000 to $100,000. To get a better idea, you can check out UsedVending's listing of day cab trucks for sale here.
The truck cost is only 50% of the start-up cost for a day cab truck business. Annual insurance can amount from $3,000 to $5,000. The estimated sales tax for the day cab truck purchase is around $2,000. The needed business and registration documents will cost around $900 to $1,500. Plus, the marketing and other materials you might need to start the business may be around $2,000. So, the estimated total start-up cost of a day cab truck business is around $101,700. 
There are a lot of financing options available if you wish to start a day cab business. We suggest starting with one unit of day cab. If possible, be the driver of your day cab. This allows you to get more contacts to keep your business growing. Also, you'll familiarize yourself with the ins and outs of the business. Once you see better opportunities, you can add another unit as needed.

How Do Day Cab Owners Make Money?

Around 80% of American communities depend on day cab trucks for the delivery of goods and services. They are designed to efficiently transfer retail cargo. The compact size of a day cab is ideal for urban mobility. They cost cheaper for short-term travel. 
The most common uses of day cab trucks are:
Inner-city delivery of goods and service

Moving trailers from one point to another location

Rubbish or waste collection

Transfer of retail cargo
A Regular Day Cab Journey
One day cab owner we know narrates how a day cab truck can earn $1,300 per day. His story gives an example of a regular trip from Indianapolis to Columbus, Ohio. A trip back and forth is around 430 miles. The day cab truck owner at first got a 2-week hauling deal with a broker for an $850 spot load. After two weeks, he was awarded the regular route for a yearly contract renewal. They agreed at $818 per load with 2 drops off points. The day cab truck will pick up the goods at White town in Indiana which is 30 miles from Indianapolis. After picking up the load, the day cab will go back to Indianapolis for the load dispatch. Then, the day cab truck will have its 1st unloading in Grove City, Ohio which is around 175 miles.
The 2nd and final unloading will be in Columbus, Ohio which is 10 miles from Grove City. To optimize the day cab truck trip, the owner also looks for clients in Columbus, Ohio. He'll look for cargoes that can be transported to Indianapolis. Luckily, there are lots of opportunities. This commonly costs $500 per spot load. So, if you add the $818 and $500, the day cab truck owner earns $1318 daily.
Expenses and Earnings
Now, let's calculate the fuel expenses. The average fuel consumption of a day cab is 6 miles per gallon of fuel. For a round trip of 430 miles, it will consume 72 gallons. The current diesel price is $2.40 per gallon. So, the fuel consumption per round trip is around $172. If the owner drives the day cab himself, he'll earn $1148 daily. If he hires a driver, he needs to pay an hourly rate of $18.00 which is $180 for 10 hours.
This means having to earn $968 daily. This isn't bad at all.
If you think day cab truck owners make good money, go ahead! Buy a day cab truck, possibly drive it yourself first, then reap the profits of your hard work. Day cab truck driving means every day is a Monday. But it may also mean that every day is payday.
---
Looking into starting a new trucking business? We recommend buying used semi-trucks at an acceptable price and many secondhand units are still in good condition. Want some proof? Check out our listings here. 
Or you can also register to our website so you can get regular updates on the latest promos and price drops.