The Common Types and Uses of Dump Trucks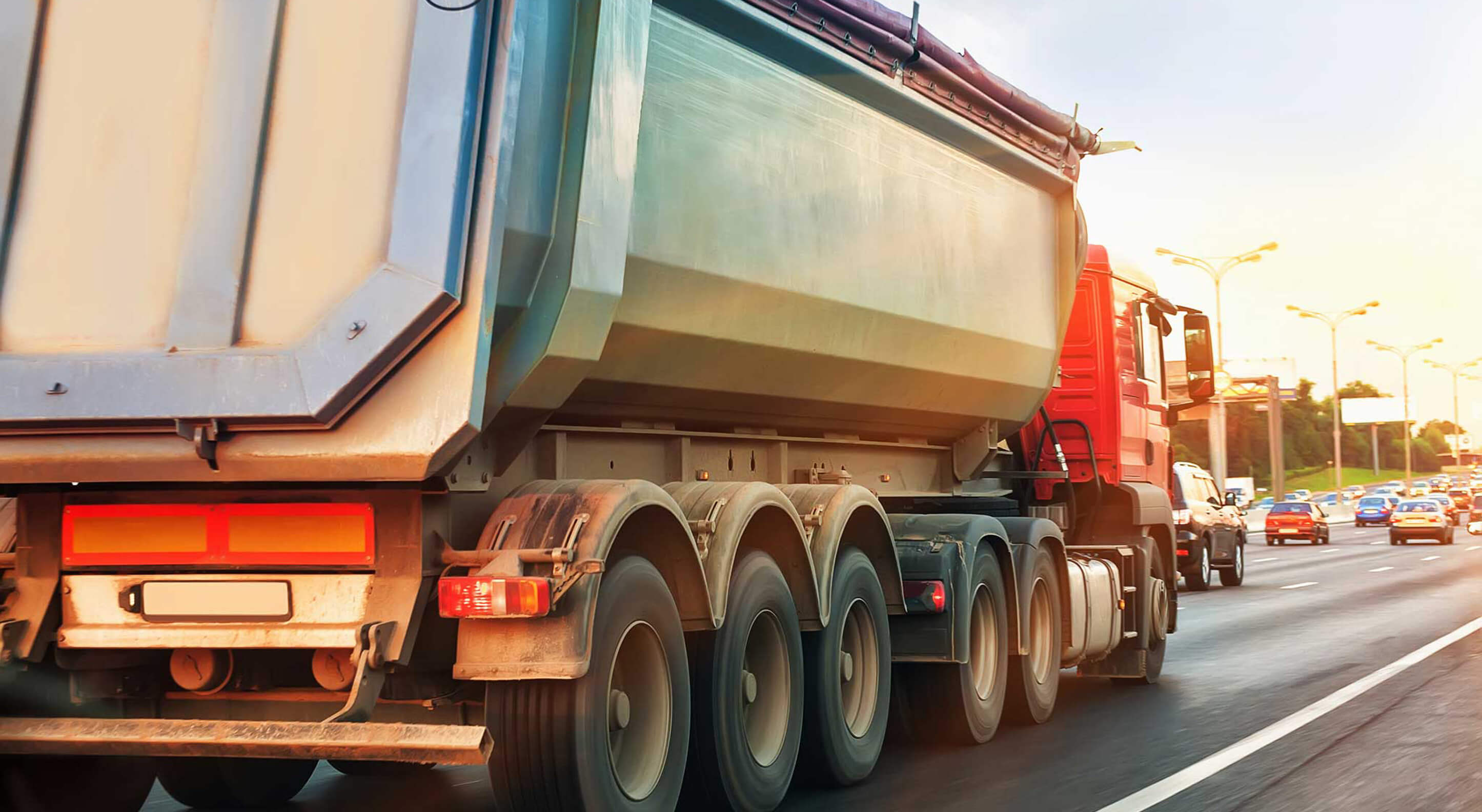 ---
Do you know that you can get rich from owning/driving a dump truck? It sounds funny, but it's true. The annual market revenue of the U.S. dump truck industry is now at $19.3 billion. It increased faster than contracting, infrastructure, and specialized engineering. In the last five years, we've seen consistent growth in dump truck businesses at 2.1%. While the current annual growth rate of the industry is 3.7%. It makes us wonder. What are the uses of truck dumpers? How can we make money from them?
What is a Dump Truck?

A dump truck is a type of truck with an open-box bed hinged at the rear. This bed can be tilted to unload materials. They are commonly used for hauling loose materials like demolition waste, dirt, gravel, ore, and sand from construction sites and mining. Dump trucks generally have large combustion engines. They typically have a gross operating weight of 30,000 pounds. Their engine is powered by either diesel or gasoline.
A dump truck's body consists of a single axle under the cab and one or three axles under the dump box. The dump box tailgate is hinged on top. The hinge automatically opens when the dump box is lifted. Hydraulics powered the dumping mechanism instead of pneumatics. It's to prevent problems in compression. There are two types of hydraulic pistons used in a dump truck. The first one lifts the part of the dump box located at the rear of the cab. It tilts the dump bed to unload whatever material it contains. This is the most common type of hydraulic piston. The second one is a reinforced vertical panel with hydraulic cylinders. The cylinders are the ones pushing them at the back during unloading.  

Types of Dump Trucks

Generally, there are two large categories for dump trucks. These are on-road and off-road dumps. On-road dump trucks are designed for standard road travels. The cab and dump bed sit on the same chassis. Off-road dump trucks are designed for hauling in rigid surfaces and rough terrain. The cab and dump bed have different chassis for flexible pivoting. Their tires are large with open treads for traction purposes.
Besides the two general categories, dump trucks are classified according to their uses. Here are the most common types of dump trucks:

On-road Dump Trucks
Double and triple bottom dump trucks

They consist of a 2-axle tractor pulling two or three full trailers.  

Roll-off dump trucks

These trucks have a hoist that can be raised and a subframe that carries removable containers. The containers have rollers to easily slide when the hoist is raised for unloading.

Standard dump trucks

They consist of front and rear steering axles with small wheelbases. A moving bed was mounted on the cab's frame. 

Semi-end dump trucks

These trucks are a combination of a tractor and a trailer with a hydraulic hoist. The tractor typically has three axles while the trailer has two axles. The trailer also has dual tires to carry larger payloads. 

Semi-trailer bottoms

These are semi-end dump trucks with a clamshell gate. The gates make it easy to stack in linear or vertical heaps. 

Side dump trucks (SDT)

These are semi-end dump trucks with a hydraulic side lift. The side lift allows the rapid unloading of materials either on the left or right.

Super dump trucks

These are straight trucks with liftable, load-bearing, and trailing axles. The load-bearing axle can carry up to 13,000 pounds.  While the trailing axle stretches the trailer's length of up to 11 or 13 feet.

Transfer dump trucks

These are standard dump trucks pulling a movable cargo container in a separate trailer. The separate trailer has the power to maximize load capacity.

Truck and Pups

These are transfer dump trucks that pull a dump trailer instead of a cargo container. The dump or pup trailer has a hydraulic ram for self-unloading.

Off-road Dump Trucks
Articulated dumpers

These are all-wheel drive types of dump trucks designed for off-road. 

Hauling dump trucks

These trucks consist of conventional steering and rigid frames. The steering has a drive at the rear wheel to work in large surface mining and quarries. 

Winter service vehicles

These are dump trucks designed for plowing iced covered surfaces and snow. They allow ballast placement for holding calcium or sodium chloride salts. These elements were spread to let the ice or snow melt. 

Uses of Dump Trucks

The following are the common uses of dump trucks:

For Construction Sites

Dump trucks are most commonly used in construction projects. They are used to haul building materials and demolition waste. They're ideal in construction sites because of their high-grade tires. The tires can withstand debris and sharp nails. 

For Residential Sites

There are tons of materials you need to transport when moving out of the house. The open dump beds of a dump truck are ideal to move old furniture and stack of boxes. If you've got renovation projects, they can haul torn floors and walls to dump areas. And for gardening needs, they can deliver gravel, mulch, or soil right into your homes.

For Transportation

Dump trucks work best in transporting loose materials from one point to another. They have a big hauling capacity that allows loads up to 30,000 pounds. They're ideal transportation for coal, demolition waste, dirt, gravel, ore, and sand.

Off-road Uses

Some infrastructure and mining take place on rigid surfaces and rough terrains. There are dump trucks designed for work in such types of environments. These off-road dump trucks can handle rough paths without breaking. 
They're chassis and engines are design to carry heavy loads such as:
Agricultural equipment

Concrete mixer

Container trailers/trucks

Hooked crane/loader

Timber

Water tanker

Wood chipper
For Winter Services

Winter service trucks are types of dump trucks used to plow ice or snow on the road during the winter season. They have ballasts to hold calcium and sodium chloride to melt the ice and snow. Plus, their open dump beds can move a large amount of snow out of the road.
---
Interested in buying a new dump truck but haven't saved enough? Why not check UsedVending's amazing list of secondhand dump trucks? We have a group of reliable owners and operators listing their used but still in great condition trucks on our platform. 
Get your own dump truck and save big bucks. Visit our page and for sure, you'll catch so many opportunities for your trucking business.