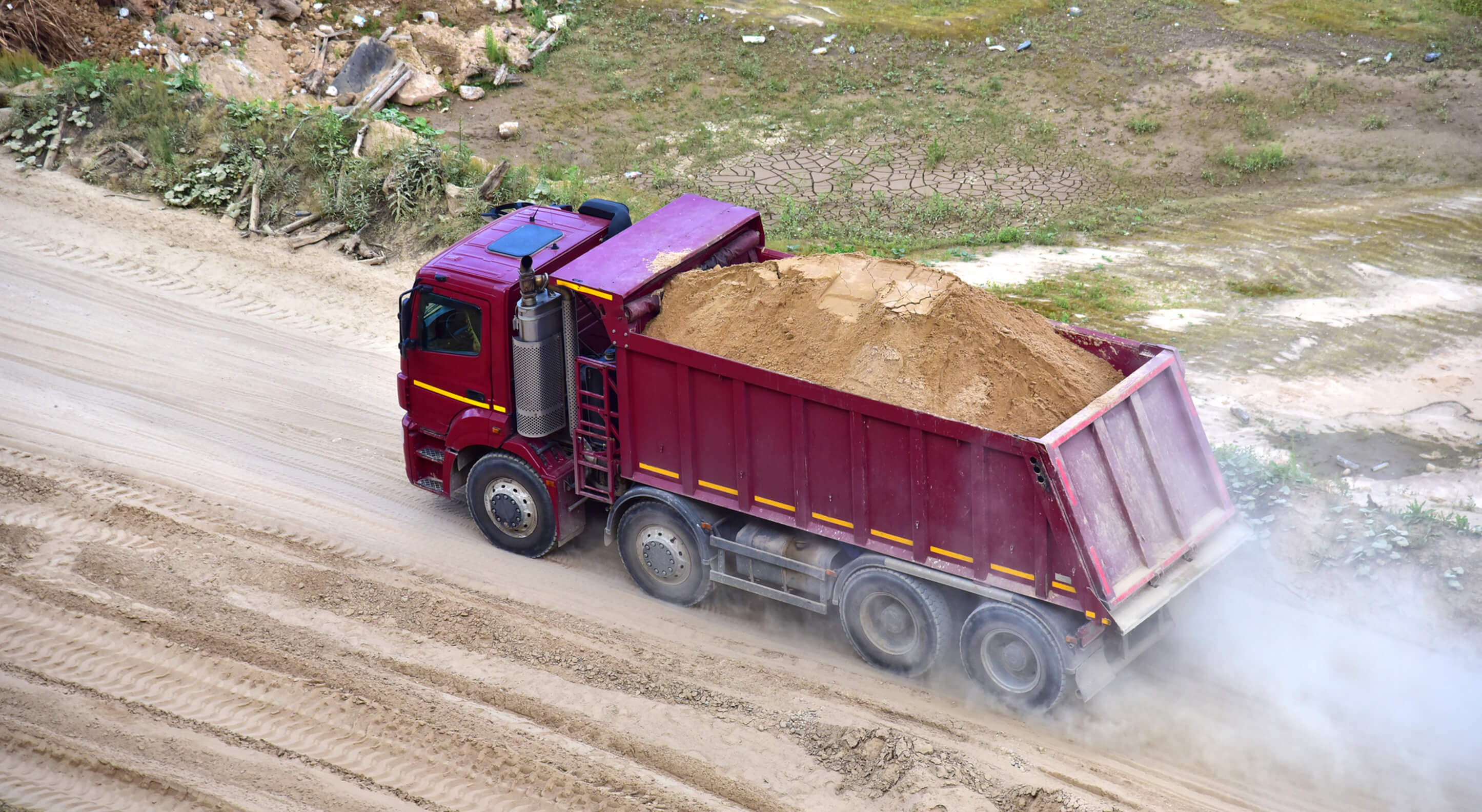 How Much Money Can a Dump Truck Operator Make?
Being a dump truck driver or owner-operator can be very rewarding. Yet, it isn't a job for everyone. You will need a lot of funding to start a dump truck business. Plus, you may need to consider that there are pros and cons of being a dump truck driver or owner-operator before you make a decision. Once you've pondered that it's a perfect match for you, you'll surely get a lot of opportunities and rewards. So, how much money can a dump truck operator make?
The Pros of Being a Dump Truck Operator
Pay Rate

The most obvious advantage of being a dump truck driver or owner-operator is the pay rate. The average base salary of a dump truck driver is $18.98 per hour. Some companies pay dump truck drivers with double the average. This means that if you are a dump truck owner-operator, you'll earn more. You'll have a high pay rate as a dump truck driver. You'll also earn from the rental of your dump truck. A dump truck driver or owner-operator's career length has a big influence on their pay rate. The longer you are in the business, the higher is your salary. Geography also affects the pay. Traversing dangerous roads may entitle a dump truck driver or owner-operator with a hazard pay or higher rate. 

Low Mileage

Unlike other truck businesses, the routes covered by a dump truck are mostly local. A lot of dumping projects include hauling loads within 20 to 30 miles. This means that being a dump truck driver or owner-operator gives you an adventure that keeps you close to your home. Dump trucks can mean a way in on garbage collection, local construction sites, and mining. Instead of traveling in different states, your work may be confined within the local neighborhood or within the state, you are located. Every day, you may get the freedom to go home and sleep on your bed. You can be with your family daily unlike other truck drivers who experience it occasionally. 

Opportunity

There's a lot of opportunities to be a dump truck driver or owner-operator. Opportunity often knocks in hauling small loads, heavy construction materials, or delivering waste to dump sites. Besides being one of the highest-paid, driving or operating behemoth dump trucks is one of the most in-demand jobs in the United States today.

The Cons of Being a Dump Truck Operator
Loneliness

Being a dump truck driver or owner-operator can bring you to isolation. You'll need to work for long hours alone inside your truck. Most of the time, your destinations are off-road. You'll seldom see people around and you'll rarely get the opportunity to mingle with your co-workers. The nature of work of a dump truck driver or owner-operator makes you stay on your truck constantly alone to accomplish the haul. To make things easier, you can call family and friends while loading or unloading. Or you can listen to music, news, podcast, or the radio while driving. Audiobooks can also be relieving. Yet no matter how you repel the lonely bug, make sure that you won't get distracted in driving safely.

Repetition

They say that being a dump truck driver or owner-operator is a boring job. The task you perform is repetitive – hauling loads back and forth. Most of the time, you'll sign up for a project in an off-road mining site that lasts for months. You'll be taking the same route daily for such a time. And you may be traversing this route several times within the day. But repetition is easy to overcome. You can take different routes to get to your destination. You can make friends on the site. Walk around your dump truck and take breaks. As such, repetition will not be a big con to being a dump truck driver or owner-operator.

Seasonal

The most common downside of being a dump truck driver or owner-operator is having lean months in the job. Depending on the state you are located in, dumping works can be seasonal. You may be out of projects during harsh winter weather. It may also be risky to haul loads using a dump truck during heavy rains or snow. Some dump trucks are used as winter service vehicles. But this requires extra skills. Being a dump truck driver or owner-operator of winter service vehicles, you should have the expertise to maneuver along with heavy snows and remove them. 
How Can a Dump Truck Operator Make Money?

The purpose of a dump truck is to take dumps from one place to another. These include: 
Coal

Construction materials

Demolition waste

Dirt

Garbage

Gravel

Heavy Equipment

Junks

Mining residues

Ore

Rock

Sand

Woods

Dump truck services have a high demand on construction and infrastructure needs. They are an important puzzle piece to move materials among construction sites. They are also an ideal hauler for heavy equipment among infrastructure areas. Their chassis and engine have the power to haul concrete mixers, cranes, water tankers, wood chippers, etc. In mining sites, dump trucks are good off-road vehicles to haul mining aggregates and residues. In residential areas, dump trucks are used to transport tons of material when moving house. For winter services, their ballast can calcium and sodium chloride to melt the snow. Their open-beds can also carry the snow being removed on properties and roads.

How Much Money Can a Dump Truck Operator Make?

A dump truck owner-operator earns an average of $63.00 per hour. This is equivalent to around $2,521 weekly, $10,923 monthly, or $131,073 annually. The top 10 highest paying states for dump truck drivers or owner-operators are: 
Washington

Maryland

Nebraska

Virginia

New York

Delaware

New Hampshire

Oklahoma

California

Massachusetts

A dump truck operator makes much money in two ways – being the dump truck driver himself or renting his truck. It may be a tough job but it reaps a lot of rewards.
Thinking about building your own dump truck business? Don't worry much about financing because at UsedVending, you can find affordable dump trucks in great condition. Check out our listings today!