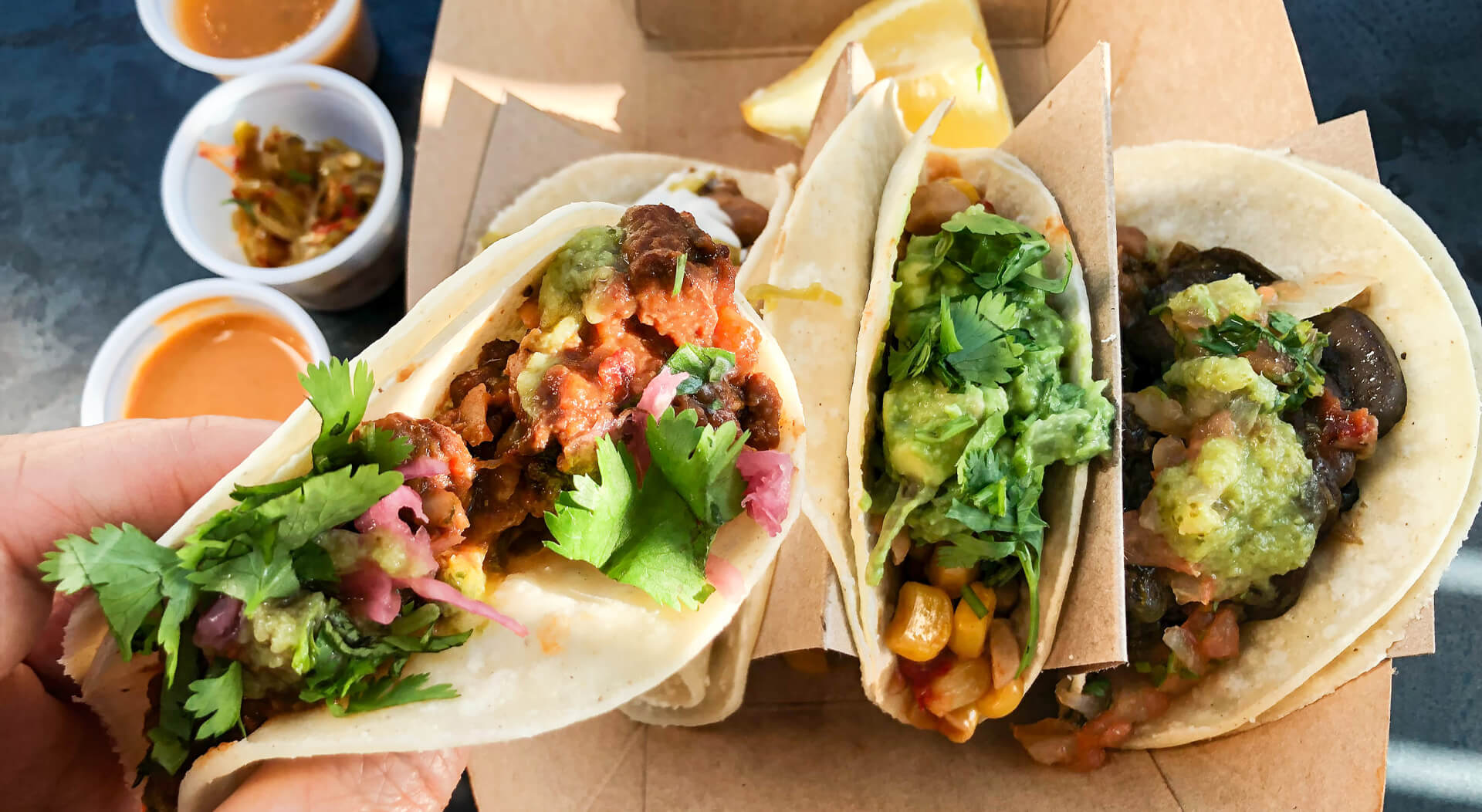 Halal Food Truck: What You Need to Know Before Setting It Up
Have you ever heard the word "halal"? It is an Arabic word that means "lawful." In the U.S., halal foods have conquered the streets. The market size of halal food in 2020 reached $1302.6 million. They are a popular choice among health-conscious Americans. Halal foods are free from alcohol, blood, and other impurities. They promise good health and a strong immune system. For entrepreneurs longing to start a niche food truck, offering a halal menu is a good concept. Here's what you need to know before setting up a halal food truck.
What is Halal Food?

As mentioned, halal comes from the Arabic word that means "lawful." This makes halal foods as foods permitted by the Islamic religion. Generally, halal is a Mediterranean cuisine. Such a type of food originates in Muslim countries like India and the Middle East. Some examples of halal foods are: 
Buck

Camels

Cattle

Domestic birds

Eggs

Fish

Fruits

Goats

Legumes

Locust

Pulses

Rabbits

Sheep

Shellfish

Vegetables

There is a certain ritual followed when slaughtering halal animals. It is called "zabihah." Such a ritual adheres to the following guidelines:
Halal-accepted animals must be under a natural diet free from animal by-products.

The animal should be conscious during the slaughter. A very sharp instrument must be used to slit the animal's throat humanely. Then, the animal should be hung to bleed dry upside down and die. Eating blood is not permitted in halal.

The Muslim God's name, Allah, should be pronounced during slaughter.

Only Muslims authorized by the sacred book of Islam is allowed to perform the slaughter.

Any animal that is not slaughtered under halal guidelines cannot be considered as certified halal food. These include animals dying from natural causes. Birds of prey, boar, dogs, monkeys, pigs, snakes, and carnivorous animals are prohibited among halal food.

How to Set Up a Halal Food Truck?

As the halal street food craze blazes America, here are the basic steps in setting up a halal food truck.

Create a business plan for your halal food truck

The business plan contains a brief analysis of your halal food menu, target customers, and competitive pricing. You will need to conceptualize a name and a brand for your halal food truck. Then list the startup cost and monthly operating expenses. From these lists of expenses, you should draw a daily income target to match the costs and gain profits. The profit gain should be at least 330% of the total operating costs. For entrepreneurs who lack enough capital to start a halal food truck, several food truck financing options are available online.

Create a marketing strategy

Every business requires a marketing strategy. For a halal food truck, it will be wise to create a business website to make it discoverable online. Another way to market your halal food truck is to inform colleagues, family, and friends about your new venture. You can ask them to spread the word and possibly offer free tasting of the food you offer. Emailing, flyering, and texting are still helpful in getting customers for a food truck. Partnering with other businesses to reach your target may also help in the promotion. 
Marketing your food truck business entails a lot of hard work. You can read this guide to learn some Expert Tips to Crush Competitors in the Food Truck Industry. Using Catchy Taglines and Slogans can also help your business grasp attention. 

Get the necessary halal certification

A halal certification makes your food truck reputable and desirable to your target customers. There are several organizations issuing halal certification in the United States. These include the following:
Halal Food Council International

Islamic Food and Nutrition Council of America

Islamic Services of America

Islamic Society of North America's Halal Certification Agency 

ISWA Halal Certification

Here are the basic processes to get halal certification for your food truck:
Submit the required documentation including the halal menu and list of ingredients your food truck will use.

Pay the application fees. A halal auditor will then schedule a visit to inspect your food truck for the halal certification.

Make sure that you comply with the packing, preparation, and storage of your halal food offerings.

Once your food truck passes the halal certification, you will need to sign an agreement with the certifying organization and pay additional fees.

A halal mark will be awarded to your food truck which you can display on your food packages, food truck or vehicle, and website.

Halal certifications in the U.S. cost anywhere from $100 to $2,000.

Secure the necessary insurances, licenses, and permits for your halal food trucks

Before starting a halal food truck, you should have the necessary licenses and permits for your business. These vary per state, but the most basics are:
Employer Identification Number (EIN)

Business License

Seller's Permit

Vehicle Permit to operate as a food truck

Among the essential insurances for a food truck are:
Business Owner Policy (BOP)

Commercial Vehicle Insurance

General Liability Insurance (GLI)

Worker's Compensation Insurance
What are Some Popular Halal Food Trucks in the U.S.?

Here are 3 of the most famous halal food trucks in America.

The Halal Guys

Founded in 1990 by 3 Egyptian guys, this food truck started as a hotdog cart in the city of New York. It pivoted to selling halal food because of the request made by Muslim taxi drivers in the area. The food truck started selling halal chicken platters, falafel sandwiches, and gyro over rice. Words of mouth circulated, and The Halal Guy became one of the most profitable halal food trucks in America.

Tariq's #1 Halal Food Truck

Since 2012, Tariq's #1 Halal food truck has been serving Indian cuisines and halal food in the streets of New York. Among its famous halal menu are chicken biryani, chicken tikka masala, and sauteed fish over rice. 

Halal Grill Food Truck

The Halal Grill food truck started in Washington D.C. in 2011, offering budget-friendly but high-quality food. Among its best-selling halal menu is chicken over pita or rice, gyro over pita or rice, and vegetarian platters. Besides these exceptional halal foods, they also offer a variety of sauces most loved by their patrons.

How to Find the Right Truck for Your Food Business

One of the challenges food truck operators experience is finding the right vehicle for their business. There are certain types of truck that would make the best food truck. However, the right decision still depends on your business plan and budget. To learn about your options, read this article on the Things You Need to Know When Buying a Food Truck.
But if you want to skip the research and reading, contact our team at (601) 749-8424 so we can help you find the perfect food truck right away. 
Visit UsedVending.com for more information.