What is the Best Starter Truck for an Owner-Operator?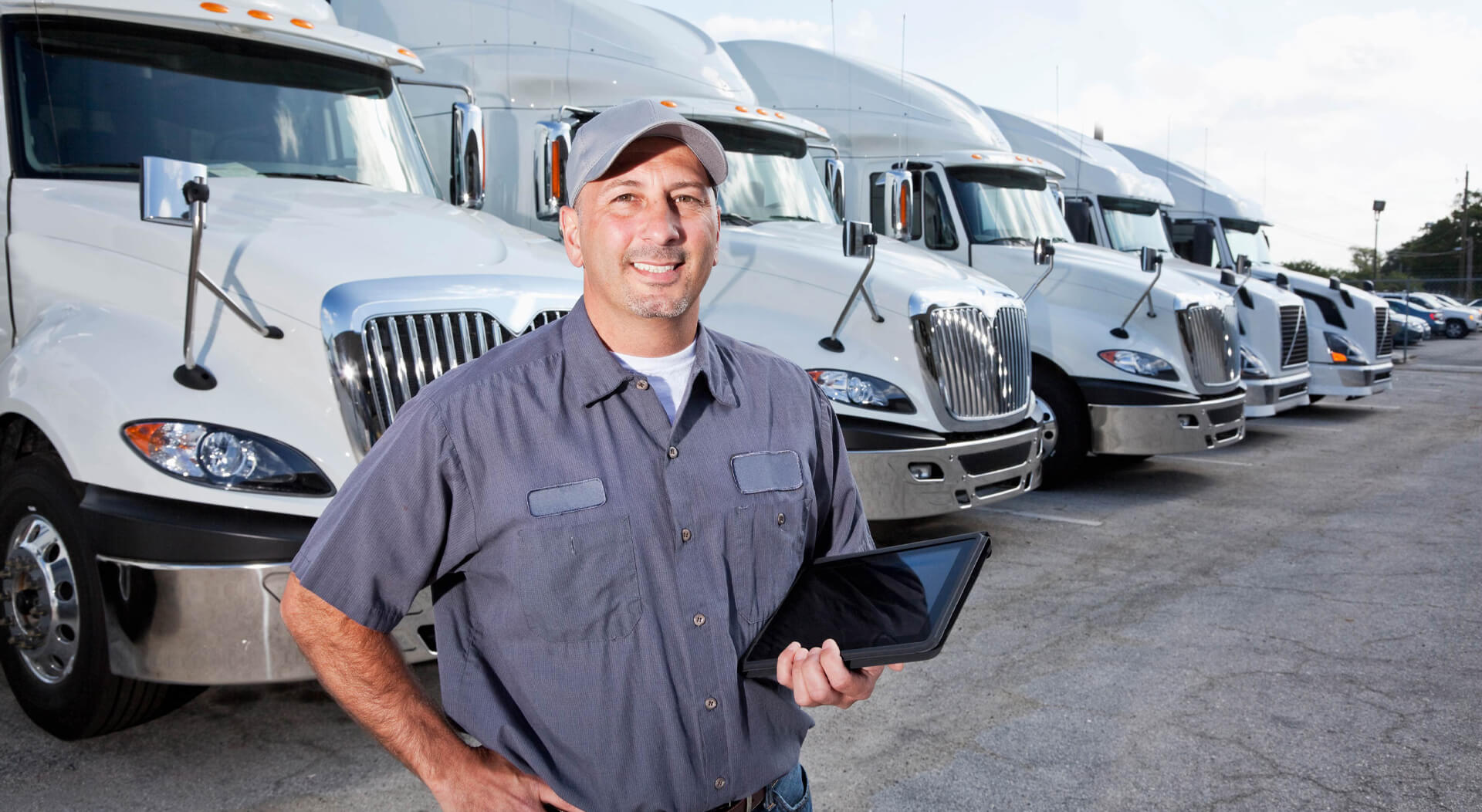 If you want to become a truck owner-operator, the most exciting part is getting a big rig. Yet, it is also the most challenging and critical stage. There are several important things you will need to consider to be able to buy the right equipment. It is because there is no one-size truck that fits all. Besides, trucks come in different designs, specifications, and types. You will also need to consider your budget, preferences, and line of business. In the end, being careful and smart in choosing the right truck will pay off as your business grows. So, what is the best starter truck for an owner-operator? Here's a list.
Tips on Buying Your First Truck as an Owner-Operator

Before we get to the list of the best starter truck, you will first need to consider these tips to get the right equipment.

Budget wisely

As a first time truck owner-operator, you must budget your resources wisely. Decide whether to buy a new or used truck depending on your financial capability. Buying a new truck entails a hefty sum of investment. But in the long run, the warranty saves you from the truck's maintenance expenses. 
Most people starting up prefer buying a used truck. It is because a lesser amount of money will be gambled on the equipment. The cheaper price tag gives them more budget to allot for other startup expenses. 

Choose the right type of truck for your hauling business

It is vital that you understand the ins and out of the niche you are going to enter. This means getting a versatile truck that will fit the hauling needs. Day cabs are ideal for short hauls while sleeper trucks are great for long hauls. There are also specific truck designs that work well on dumping, food services, point-to-point deliveries, specialized hauling, etc. 

Consider choosing a nearby dealer

A pro-tip in getting the right equipment for your hauling business is choosing the right people to help you. Choose either a good dealer or mechanic. Getting a reliable mechanic can help you understand the extra cost of remodeling a truck based on your hauling needs. A good salesman is invaluable. He can help you find big savings based on the truck features and specs you will need. You may also want to choose a nearby dealer. Having a truck means needing regular maintenance visits to your dealer. The convenience of a nearby dealer is being able to drop off your truck and go home to do other stuff than sitting in the shop all day. 
You can use our search tool at UsedVending.com to find the range of semi trucks for sale in your city or state. Enter your zip code and select the truck category. It's so easy!
What is the Best Starter Truck for an Owner-Operator?

Below is a list of the best starter truck brands for a first time owner-operator. 

Freightliner 

The company has evolved in the principle of customer satisfaction and innovation since 1942. The brand initially specialized in producing cab-over-engine (COE) trucks. It was the 1st to introduce lightweight aluminum trucks during the 1970s and 1980s. What makes Freightliner trucks the best starter trucks are their aerodynamics, alternative fuel options, power engines, and sturdily built. The aerodynamic design makes them powerful on highways. The trucks can run either on diesel, gasoline, and natural gas. The Detroit powertrain technology of Freightliner allows a more efficient engine and axle coordination among their trucks. Even though the truck bodies are lightweight, they are durable enough to carry a variety of heavy loads.
Check out the best selection of Freightliner trucks here, including its day cabs, sleeper trucks and dump trucks.

Kenworth

It is one of the oldest truck brands in the United States. Established in 1923, it was the 1st to introduce diesel truck engines, raised-roof sleepers, and sleeper cabs. There are many reasons why Kenworth trucks are the best starter trucks in the market. For 70 years, the brand continually advances its technology in trucking. It uses the latest applications for a hassle-free drive. Its navigational interface is similar to an Android device. Kenworth is also a leader in comfortable truck interiors. The comfort segments for truckers are spacious enough for the driver to move freely inside the cab. This made Kenworth trucks a favorite among seasoned drivers. To add, the powertrains of Kenworth are lightweight but durable. They are designed for heavy-duty loads and long hauls.
Discover the best deals on Kenworth trucks here, including its day cabs, sleeper trucks and dump trucks.

Peterbilt

The company was founded in 1939, manufacturing all-steel cabs. The brand was the 1st to introduce an environment-friendly and fuel-efficient model in the United States during the 1990s. It also manufactured the world's real Optimus Prime – the Peterbilt 379. Peterbilt trucks are popular for their PACCAR MX-13 engines making them one of the fastest trucks in the history of the United States. Such an engine's perfect sync technology allows carrying heavy loads with efficient controls. In addition, what makes them the best starter trucks are their driver performance assistants (DPA), safety diagnostics, and sturdily built. DPA helps newbies or less experienced drivers with basic truck troubleshooting on the road. The SmartLINQ remote diagnostics warns truckers whenever it detects a problem in the truck. It then promotes safe driving and also suggests possible solutions. Peterbilt trucks are also known as a mix of powerful engines and sturdy external built making them ideal for highway driving and long-hauls. 
Want to own a Peterbilt? Find the best Peterbilt trucks here, including its day cabs, sleeper trucks and dump trucks.

Volvo

Volvo entered the US market in 1959 but the company has existed in Sweden since 1924. In 2011, the brand was the 1st to introduce a truck that runs in natural gas. Among the most popular Volvo trucks are the VAH, VHD, VNL, VNR, and VNX series. What makes these trucks as best starters are their superior cab amenities. Truckers feel less claustrophobic with their convertible bed and table set up. The steering wheels can also be adjusted based on the driver's height. Together with the tilt options in the neck, they make driving comfortable among truckers. The improved LED lighting promises better road visibility. What stands out are their I-shift transmission and remote diagnostics for better driving control and safety.
Browse an amazing range of Volvo trucks here, including its day cabs and sleeper semi trucks.