Best Barbecue Food Trucks in America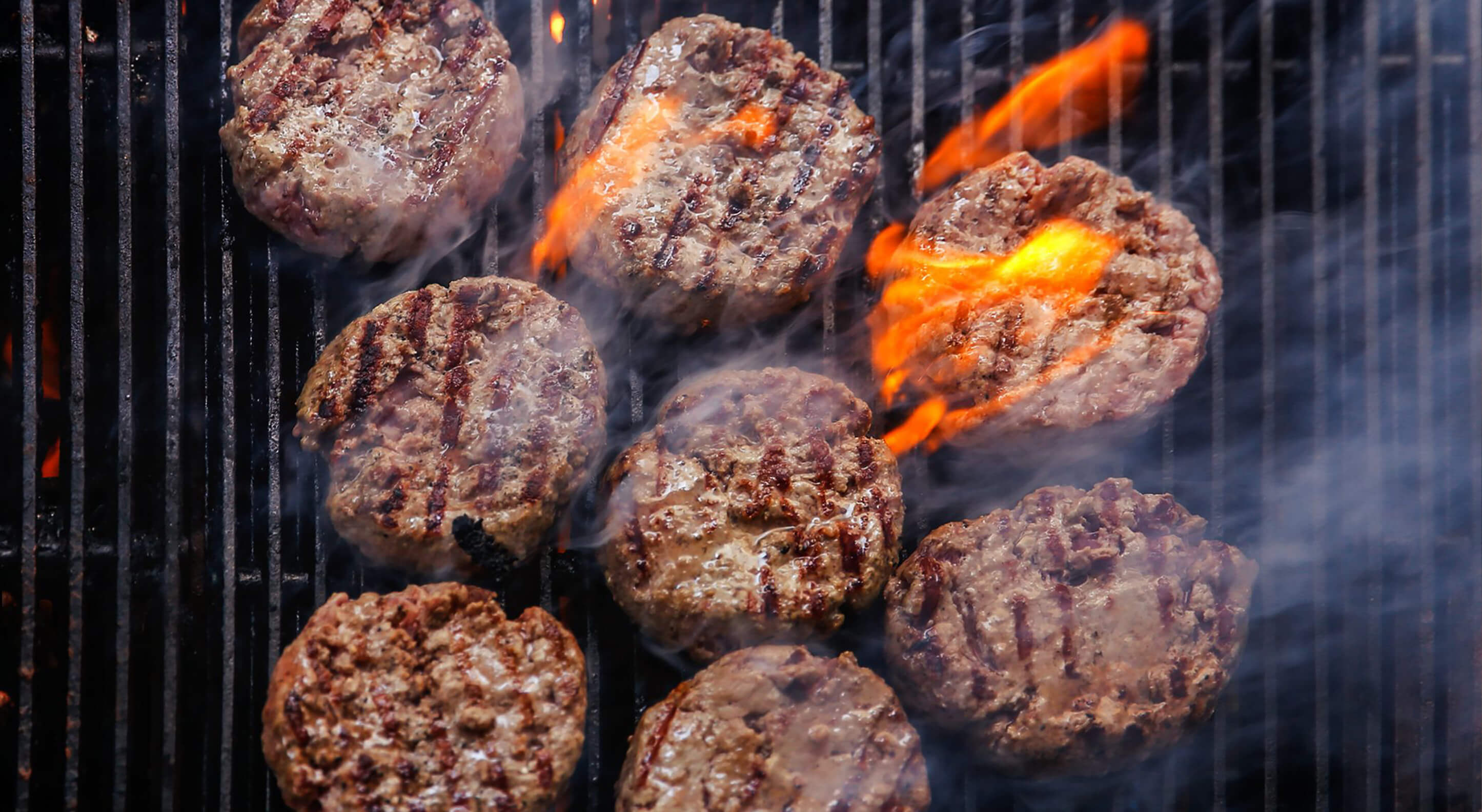 ---
Americans are very well-known barbecue enthusiasts. Almost 2/3 of American adults own a barbecue grill or smoker. It's a popular way to celebrate the 4th of July, Memorial Day, Labor Day, Father's Day, and Mother's Day. Technically, barbecue means cooking meat low and slow from the smoke of indirect heat on woods. It originated from the Haitian word "barbacoa," which means a stick framework. Today, American barbecue is known as the comfort food of the South. Yet, it's been a usual meal all over the U.S.
A Brief History of Barbecue in America

Barbecue began 1.8 million years ago. As the fire was discovered by primitive men, they began cooking meat directly in the fire. American barbecue was rooted in the Caribbean in 1526. In 1540, the Spanish explorers who followed Columbus brought the style of cooking to Mississippi. In 1650, the first law in Virginia forbade firing guns in barbecue parties. Such events commemorated the victory over the Revolutionary War, the cornerstone laying of the U.S. Capitol, and the inauguration of the Missouri bridge. 
Barbecue diplomacy is a founding feature of American democracy. No wonder, America was termed by the phrase, "United States of Barbecue." The 1st U.S. President, George Washington, hosted a barbecue party during his political campaign in 1758. He hosted 6 more famous barbecue parties from 1769 to 1774. Andrew Jackson, the 7th U.S. President elevated barbecue as a social event. While Lyndon Johnson, the 36th U.S. President became popular as the "Prolific Barbecue Chief" during his term.
In 1691, food trucks became a common street scenery in New Amsterdam (now New York). The year 2008 marked the food truck revolution in America. It also paved the way for barbecue food trucks. Such was a result of the great recession and the growing interest of Americans over street foods.
Let's check the 7 best barbecue food trucks in America.

7 Best Barbecue Food Trucks in America
Boteco (Austin, TX)

Brazilian musician, Fernando Marri, founded the Boteco Barbecue Truck in 2018. Fernando grew up in Belo Horizonte, Brazil, and moved to New York in 2011. After getting married to Lauren, he then moved to Austin, Texas, and founded Boteco. The food truck was inspired by the Japanese yakitori. They served Brazilian barbecue skewers cooked in Japanese charcoal. Among their most famous barbecue dishes are:
Chicken hearts

Pincanha or beef sirloin

Pork belly with guava

Tsukune or chicken meatballs
Blue Smoke (Bozeman, MT)

Blue Smoke is a famous barbecue food truck in Bozeman, Montana selling 100% smoked local meats. He was hooked on perfecting Texan barbecue for his family and friends. He worked for free at the House Park Bar-B-Que for several months in early 2014. In December 2014, he opened the Blue Smoke Barbecue food truck. It was named after the clean tint of smoke needed for cooking – blue. The truck serves beef brisket, pulled pork, ribs, and whole chicken. All their sauces and side dishes are made from scratch adding flavor to their barbecue dishes.   

Kogi BBQ (Los Angeles, CA)

Roy Choi was born in Seoul, South Korea. His family migrated to Los Angeles, California in 1972 and put up several businesses including a Korean restaurant – Silver Garden. It's where Roy cultivated his ability and passion for cooking. He graduated as valedictorian in the Culinary Institute of America.  In 2001, he worked as a Chef at the Hilton Hotel in Beverly. In 2008, Roy founded the Kogi BBQ truck together with Filipino-American Mark Manguera and his Korean wife, Caroline Shin. At first, they didn't get any customers. They then invited food bloggers to try out their menu for free in exchange for online reviews. That's how Kogi BBQ started to become a hit on Twitter and YouTube. They are famous for selling Korean style BBQ tacos in different flavors. Among the popular ones are: 
Calamari taco

Napa Romaine in vinaigrette

Short rib in double-caramelized Korean BBQ sauce
Nelson's BBQ (San Antonio, TX)

In 2012, Nathaniel Nelson was asked by a friend to cater for an event. After the event, he started receiving a lot of calls asking for his grilling services. That gave him an idea to start a barbecue food truck. The grill master fitted a steel smoker in a truck and began the journey of Nelson's BBQ.  The truck serves traditional barbecues like beef ribs, Boston butt, brisket, pork ribs, pulled pork, and turkey. Kt also serves bacon and sausages. Nelson's BBQ has a signature dish called Nasty Nate. It's a must-try combination of bacon, brisket, and mac & cheese treat.

Oink & Moo BBQ (Florham, NJ)

Oink & Moo BBQ was founded by Chef Josh Sacks in 2012. It originally started in Somerset, New Jersey. But the 2nd truck in Florham made the big splash. Oink & Moo specializes in authentic Tex-Mex barbeque and fresh side dishes. Among their popular barbecue dishes are:
Baby back ribs

Colossal Brontosaurus beef ribs

Platter of baby back ribs, beef brisket, chicken, and pulled pork

While their famous side dishes are:
Coleslaw

Cornbread

Hushpuppies with corn and poblanos (chili-garlic dip)

Sweet potatoes with bacon

They also served burritos, quesadillas, and tacos.

Rollin Smoke BBQ (Charleston, WV)

In 2011, spouses Marsha and Carl Aplin founded the Rollin Smoke BBQ food truck in Charleston, West, Virginia. They offer slow-smoked Texas-style barbecues, casseroles, sandwiches, sides, and tacos. That's why the truck's slogan is "We Smoke It All." Among their barbecue dishes are: 
Brisket

Cornish hen

Pulled chicken

Rack ribs

Smoked sausages

Rollin Smoke BBQ food truck is also famous for its brisket and pulled pork sandwiches. They come with a bag of chips and pickles.

Smoke Et Al (Nashville, TN)

Chef Shane Autrey founded Smoke Et Al in 2011 along the streets of Nashville, Tennessee. The truck is selling gourmet barbecue treats in reinvented forms. It offers a line of signature dishes made from fresh and quality ingredients. These original recipes tantalizing the taste buds of Southern tourists include: 
Memphis Style Ribs are finger-licking ribs smothered in homemade BBQ sauce. 

Noble brisket taco is made of smoked feta cheese, field greens, flour tortillas, hand-pressed corns, scallions, and salsa verde.

Yakitori Tatter Sticks are Yukon gold potatoes skewered in Japanese grilling sauce. 

Looking for the ideal barbecue food truck to start your own business? UsedVending sells newly refurbished mobile grilling or smoking rigs in different US locations. Visit our website to discover a wide selection of food trucks and mobile kitchens. 
Do the porkin and let others do the forkin!