Best Pizza Food Trucks in America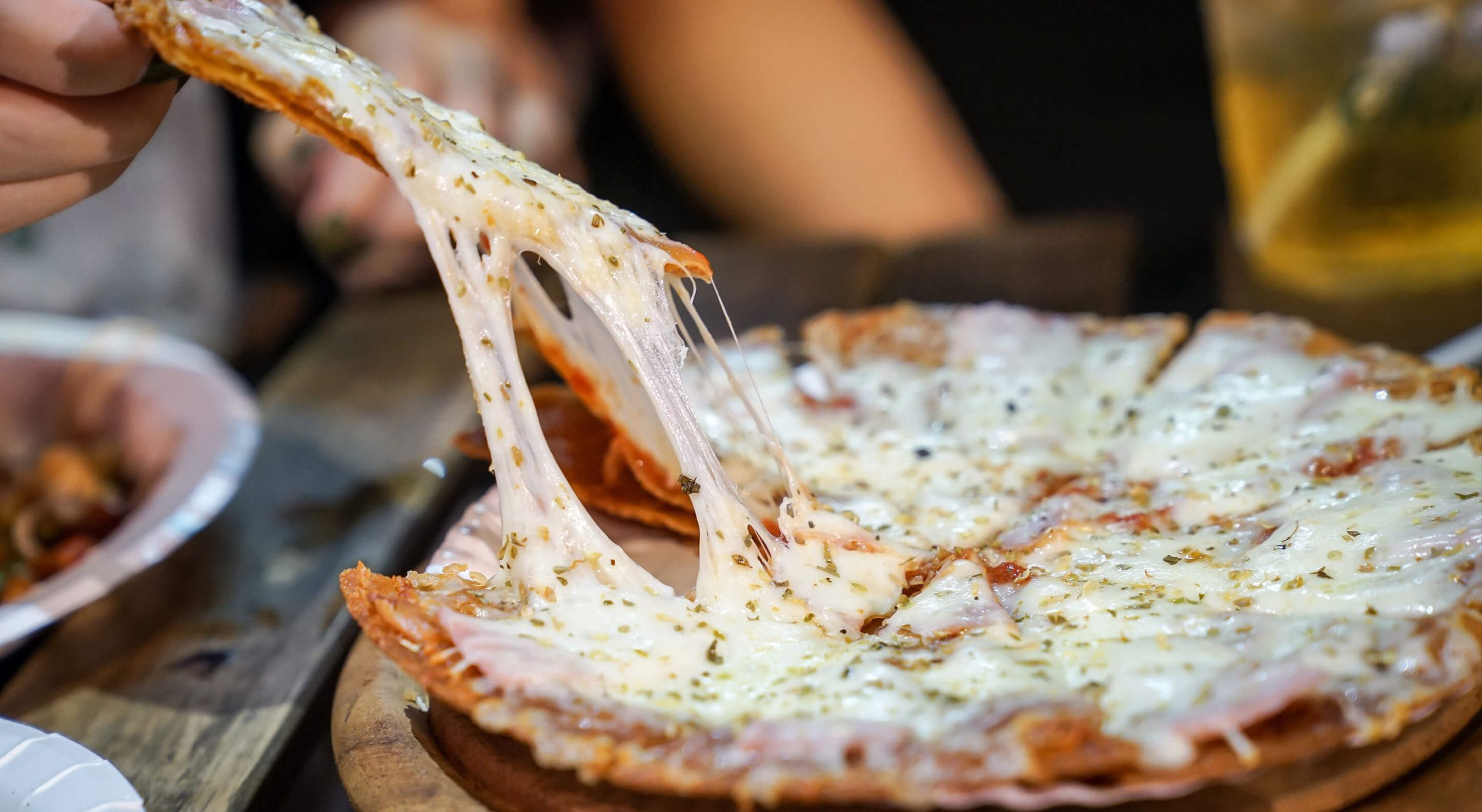 Pizza is a staple food in America. It may be an easy-to-cook dinner or a tasty midnight snack. It became popular because it's a complex food. It uses different ingredients like fatty cheese, meat toppings, sweet sauce, and vegetable bits. There are over 77,724 pizzerias in the United States. That's equivalent to having 10 pizza shops for every hospital in the mainland. No wonder, the $46.2 billion pizza industry is a favorite of food truck entrepreneurs.
A Brief History of Pizza in America

Pizza is a popular Italian dish made of flattened round dough topped with cheese, herbs, meats, spices, and tomatoes. The food originated in Naples around 1,000 years ago. In 1830, the world's first pizzeria, Port' Alba, was opened. They cook pizzas using the lava of Mount Vesuvius. 
Pizza is considered a poor man's meal in the 1800s. In 1889, the owner of Pizzeria di Pietro e Basta Cosi, Raffaele Esposito was commissioned by the Italian king and queen to bake some Italian treats for the royal family. That's how Raffaele invented the Margherita pizza in honor of Queen Margherita. Such an event also marked the popularity of pizza as a fashionable Italian meal.
In 1905, Gennaro Lombardi opened the first pizzeria in America. It immediately crept across the mainland with Italian immigrants opening up other pizzerias on the east coast. After World War II, it became popular on the west coast. Pizza became mainstream among Americans in the 1950s. In 1984, Gerry Durnell founded the first pizza expo in Las Vegas, Nevada. It became the world's largest pizza trade show held annually. In 2008, food trucks became popular in the key cities of America. This paved the way for pizza food trucks.  
Let's take a look at the 5 best pizza food trucks in America.

5 Best Pizza Food Trucks in America
Basic Kneads Pizza (Denver, CO)

Eric, Joel, and Reid Bakken grew up with monthly pizza nights. In 2010, the brothers decided to take the family tradition in the streets of Denver, Colorado. They started the Basic Kneads Pizza food truck in their backyard. Their pizza dough was made of 50% two-day-old whole-wheat flour. It's based on the ingredients of the A16 pizza mogul in San Francisco, California. Basic Kneads Pizza food truck offers nine varieties of 10″ (Personal) and 16″ (Large) pizzas. These include:
Margherita

Safety

Hot Hawaiian

Meatza

Very Veggie

Buffalo Chicken

Pesto-M-G

Wiseguy

Thai Chili Chicken
Chicago Boss (Chicago, IL)

Chicago is the haven of deep-dish pizzas. Yet in 2011, Giuseppe Badalamenti popularized Neapolitan pizzas through the Chicago Boss pizza food truck. Their pizza consists of a crispy thin crust with basil, mozzarella cheese, and tomato toppings. Decorated by the colors of the Italian flag, the popular pizza variants of Chicago Boss food truck are:
Arancini with arborio rice, mozzarella cheese, and pepperoni

Cannoli made of fried pastry dough, ricotta cheese, and sweet chocolates

Marinara with a drizzle of olive oil, oregano, and sea salt

Mushroom and Spinach Pizza

Pesto Pizza topped with mozzarella cheese, pesto, and tomatoes

White pizza topped with crimini mushroom in truffle oil 
Farm to Flame (Boone, NC)

In 2011, Nathan Kelischek founded the Appalachian Mountain Brewery (AMB) in Boone, North Carolina. In 2014, they debuted two food trucks under the Farm to Flame brand. These food trucks offer spectacular pizzas cooked in wood-fired ovens. The pizza dough was infused with AMB's craft beers. Even the sauces have AMB's extra punch. The trucks follow an 80-20 rule – 80% of the pizza ingredients are sourced within a 50-mile radius from Boone. Farm to Flame Pizza food trucks offer 5 Marinara-based pizza variants:
3-Cheese topped with a blend of mozzarella, parmesan, and Romano cheese

Buffalo Soldier topped with bacon, chicken, and red onion in blue cheese, buffalo sauce, or ranch dressing

Italian topped with Italian sausage, pepperoni, salami, and a 3-cheese blend

Shitchyeah topped with bacon, chicken, habanero BBQ sauce, pineapple, and Ricotta cheese

Veg Out topped with bell pepper, black olives, grape tomatoes, mushroom, red onions, and a 3-cheese blend
Pizza Loves Emily (Brooklyn, NY)

The first meal shared by spouses Matt and Emily Hyland is a pizza. It's always been a special fare in their relationship. In 2014, they decided to venture into the pizza food truck business. The business concept became Pizza Loves Emily. Their pizzas are classified into three groups:
The Pinks featuring vodka sauce

The Reds featuring mozzarella and tomato sauce

The Whites, with no sauce at all

Mozzarella

Emily's pizza food truck offers non-traditional toppings:  
Basil

Havanti

Herbs

Honey

Meatballs

Mushroom

Olive 

Oregano

Pecorino

Peppadew pepper

Pepperoni

Pickled chili

Pistachio

Ricotta

Sausage

Schezuan oil
Streetza Pizza (Milwaukee, WI)

Streetza is the number 1 American food truck according to Bloomberg. It was founded by Scott Ballinger and Steve Mai in 2009 out of a postal truck. The food truck serves gourmet pizza with unusual toppings locally-sourced from Milwaukee, Wisconsin. Streetza Pizza is a multi-awarded food truck. It's the best A-list Milwaukee Pizza and the reader's pick in Milwaukee Journal. It's also the 2nd most influential food truck in the U.S. Mobile Magazine. Among its signature gourmet pizzas are:
A Slice of Milwaukee – made of mushroom, onion, pepperoni, roasted garlic, sausages, mozzarella, parmesan, and provolone cheeses

Pepperoni – made of pepperoni, mozzarella, parmesan, and provolone cheeses

Sausage – made of Italian sausages, mozzarella, parmesan, and provolone cheeses

Say Cheese – made of cheddar, mozzarella, parmesan, and provolone cheeses

Very Veggies – made of mushroom, onions, tomatoes, mozzarella, parmesan, and provolone cheeses

Looking for the best pizza food trucks? UsedVending sells awesome mobile kitchen units and refurbished pizza trucks nationwide. Now you can start your very own mobile pizza truck without breaking the bank. Check out our awesome selection of food trucks here. 
Sell a slice and bake enough for everyone!