Best Catering Food Trucks in America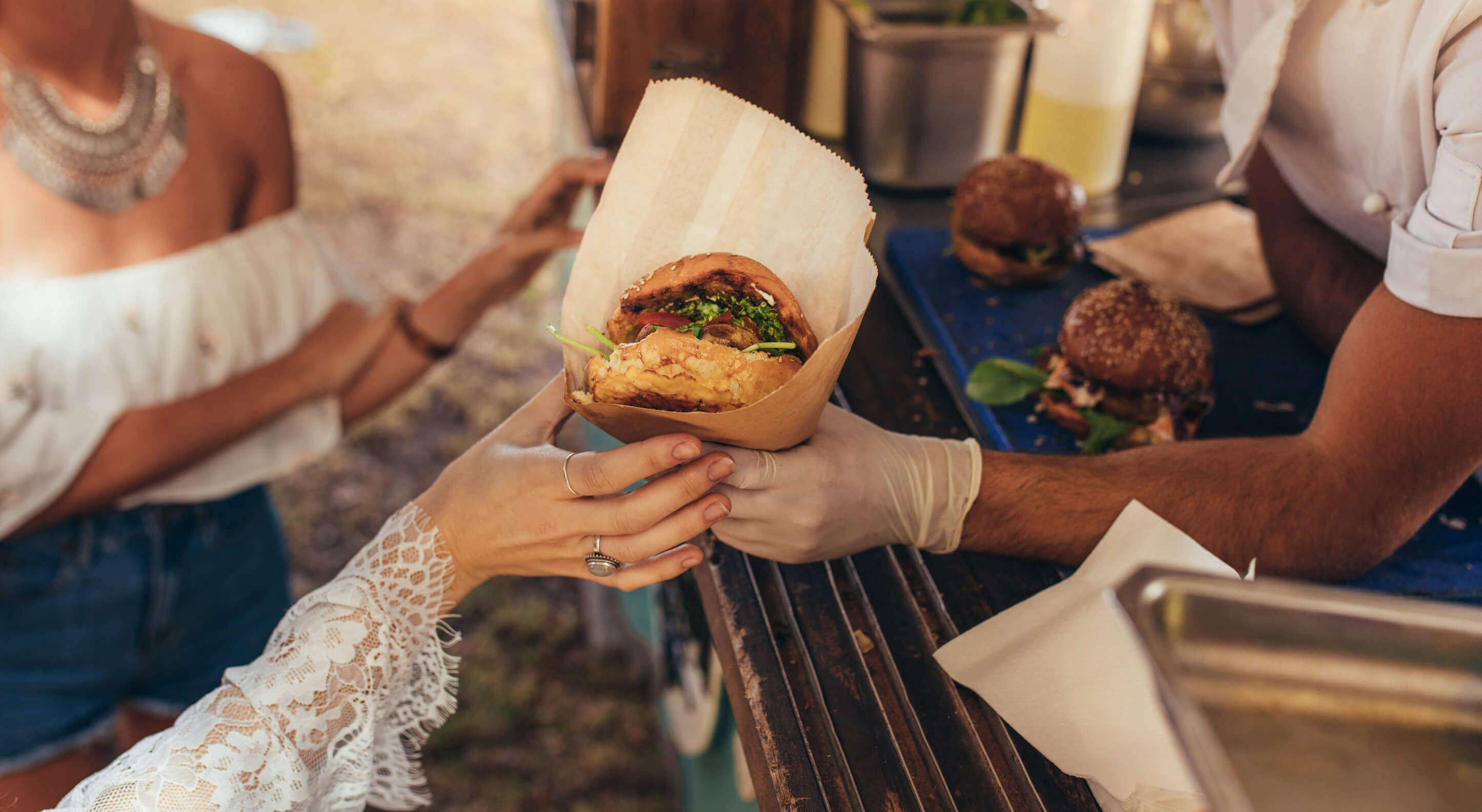 Fresh, delicious food plus service that sparkles. These are the two elements Americans look forward to when attending an event. Before, catering was considered a service for the wealthy. Today, it's more of a service for convenience. There are around 12,000 registered caterers in the U.S. today with estimated annual market revenue of $11 billion. There are many opportunities in catering, especially for catering food trucks. This article will take you to the history of catering services and to our carefully selected best catering food trucks in America.
What is Catering?

Catering is the food preparation and service for a group of people at a designated place and time. There are two types of catering services: on and off-premises. Under on-premise catering, the caterer prepares and serves the food in the same location, while off-premise catering means preparing the food in one location and serving it in another. Thus, with the latter, there's a need to transport the food to where it will be served.  Some events where catering is needed are banquets, birthdays, corporate events, family reunions, and weddings.
The life of a catering service depends on high-quality food and safety. Americans are quite picky with the healthiness and taste of food served on occasions. They are doubly concerned with safety. Food-borne illnesses from a catering service may result in lawsuits and closure. Caterers should also consider how to present and serve food. This means possible services arrangement for the decoration and equipment needs of the event. It's also important to discuss the details on how to control food and traffic among guests. In general, catering services are a cost-effective and stress-free way of hosting a group event. 

A Brief History of the Catering Services in America

Catering dated back to 4 B.C. Ancient Greeks offered such services in hostels and inns. In the Roman Empire, caterers served the banquets and feasts for kings, queens, and noblemen. The 1st major catering recorded in America was in 1778. It was a ball in Philadelphia catered by Caesar Cranshell. In 1820, catering became a profitable business among African Americans. Robert Bogle, CEO of the Philadelphian Tribune, became the originator of personalized catering. Until World War II erupted. Caterers started to simplify their menus to stay in business. In the year 2000, catering began booming again. Many 5-star restaurants offer catering services for corporate events. In 2008, catering food trucks started gaining popularity. This is the same time New York streets increasingly patronized food truck services.  
Top 3 Best Catering Food Trucks in America
Fava Pot (Washington, D.C.)
Dina Daniel launched Fava Pot catering food truck in 2013. It serves authentic Egyptian cuisines. She immigrated to the U.S. in 2004 and worked as a front desk staff in D.C. Inns. In 2007, she started volunteering for the Coptic Orphans foundation. Dina can't find good Egyptian food nearby in D.C. She's specifically looking for fava beans falafel, which is a signature dish in Egypt. So, in 2013, Dina launched the Fava Pot catering food truck. Its slogan is to, "Eat Healthy for a Good Cause." Dinna aims to offer customers healthy Egyptian food and at the same time, donates to the Coptic Orphans. 
Dina chooses Fava Pot's menu carefully and uses high-quality ingredients. The menu may look big but is built around three main items. These are:
Chicken using antibiotic-free Cornish hens dusted with sumac spice

Falafel is a vegan dish using gluten-free fava beans

Kofta using beef and lamb 

All of Fava Pot's dishes are gluten-free except their pita bread. Dina gets the ingredients fresh from a supplier in Alexandria, Egypt through the Restaurant Depot. A must-try dish in Fava Pot's catering food truck is the "koshary." It's a mixture of chickpeas, lentils, pasta, and rice flavored with spicy tomato sauce.
I Don't Give a Fork! (Newark, DE)
Leigh Ann Tona was asked to come up with a business idea while taking some entrepreneurship classes. At that time, Delaware only had a handful of food trucks. So, she thought it would be great to start one since there are fewer rivals. After graduation, she decided to move forward with the concept. In 2012, Leigh Ann bought a rickety cart on Craigslist and converted it into a food truck. For around 6 months, Dina parked the I Don't Give a Fork! catering food truck in her parent's yard and started selling casual American food with a twist. The truck atmosphere was fun. People can see Leigh Ann and her staff dancing while cooking the meals. And the food quality is great, so Leigh Ann became Delaware's queen of fork-free eats. 
I Don't Give a Fork! catering food truck's signature offers to include the following:
Chicken Tender Basket consists of four chicken tenders with dipping sauce.

Copycat is a vegetarian meal consists of basil pesto, hoagie roll, lettuce, roasted red peppers, sliced mozzarella, and tomato

Jive Turkey BLT consists of crispy bacon, hoagie roll, lettuce, parmesan peppercorn mayo, and sliced turkey

Mac & Cheesesteak consists of cheese, hoagie roll, grilled onions, and Philly steak

The fries of I Don't Give a Fork! catering food truck is also a must-try. They are dusted with garlic powder and come with a free ranch dressing. What's good about these menus is that they are sold under $10.00.

Off the Rez (Seattle, WA)
Couples, Mark McConnell and Cecilia Rikard, started the Off the Rez catering food truck in 2011. It was a product of their passion to be their own bosses and their love for food. It's a food truck mecca in Seattle that offers Native American cuisine. Among their signature offerings are:
Chili cheeseburger topped with bacon, beef chili, cheddar cheese, cumin, and red onions

Powwow burger served on frybread

Chili cheese and hand-cut fries using Russet potatoes

They also offer a quinoa salad. A must-try is the sweet fry bread. It comes with a choice of cinnamon, honey, lemon curd, Nutella, strawberry jam, or sugar.
Looking for the perfect catering food truck to start your own business? UsedVending offers a wide range of newly refurbished catering food trucks. With an easy zip code search, you can start your own catering business and bring smiles to the people you'll serve. 
Find your dream food truck and mobile kitchen here.