Best Snowball Trucks in America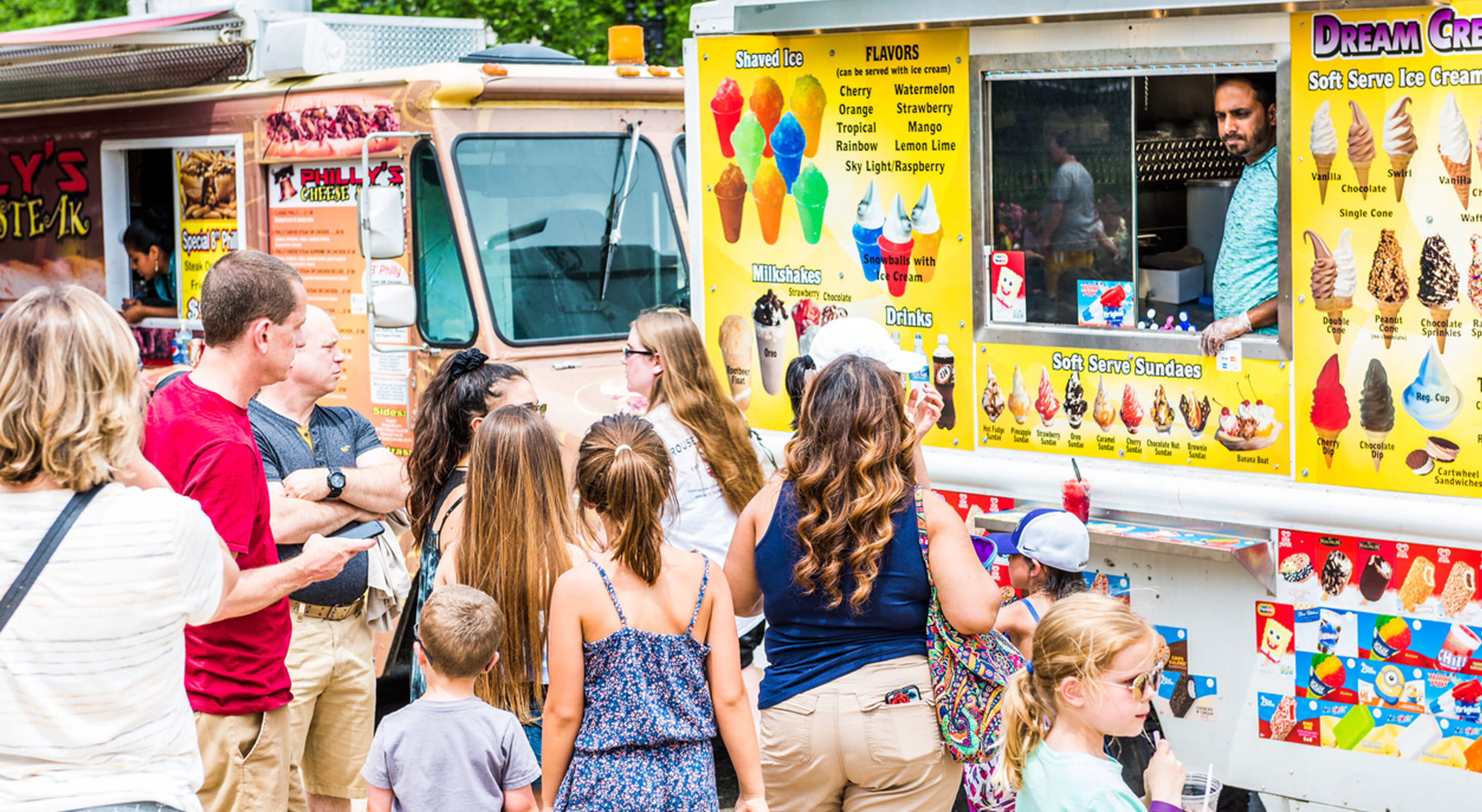 Have you ever spent summer in Louisiana, Maryland, or Mississippi? If you do, you might have tried a unique summer treat. They are called snowballs. Snowballs are made of shaved ice and syrup flavors. They are typically sold during the summer months – from March to October. Today, snowball trucks roam all over America. Most entrepreneurs love snowball trucks. It's because they have a high-profit margin. Let's take a look at the 5 best snowball trucks in America.
What is Snowball?

A snowball is a fluffy shaved-ice treat that can be flavored with different sweet syrups. The syrups include standard fruity flavors, such as raspberry and strawberry. Creamy syrups include gummy bears, ice cream, and milk. There are also unique flavors like banana, king cake, and pecan. Snowballs are also termed shaved ice or sno-balls. It differs from a snow cone because it uses crushed ice. 
The most popular snowball flavors are:
Egg custard, which is shaved ice with egg, sugar, and vanilla flavoring

Skylite, which is shaved ice with blue syrup flavoring

Tiger's Blood, which is shaved ice in strawberry or watermelon fruity flavoring 
A Brief History of Snowball in America

Since the 1800s, kids in Baltimore have already enjoyed shaved ice treats. They would ask for shavings from ice wagons. When they get home, their mothers will flavor them with egg custard, sugar, and vanilla. Soon, some businesses sold snowball as intermission treats in theaters. It's a perfect way to cool since theaters don't have air conditions during that time. King Sammie (Samuel Bert from East Dallas) began selling icy treats at the Texas State Fair of 1919. He patented the first ice-crusher. His treat is what is known to be snow cones. 
During the Great Depression, snowballs were served as penny sundaes. They're an affordable treat to the masses. In the 1930s, two New Orleans native invented the first ice-shavers. They were Ernest Hansen and George Ortolano. These ice-shavers were invented separately. Yet, they simultaneously heightened the popularity of snowballs. There was even a time in Baltimore where some residents complained because of too many stands of a snowball in the area. Since then, snowballs have evolved in different flavors. They have also become a marketable concept and profitable menu item among food trucks.
5 Best Snowball Trucks in America
Bee Cool Snowballs (Houma, LA)
Brenda Leroux Babin or popularly called "Dr. Bee" founded the Bee Cool Snowballs truck in Houma, Louisiana. The truck provides one of the healthiest snowballs in America. It uses non-genetically modified (GMO) sugar, natural colors, and natural flavorings. Bee Cool offers 50 snowball flavors, 16 of which are all-natural. These are:
Banana

Cherry

Chocolate

Coconut

Coffee

Grape

Ice Cream

Orange

Peach

Pina Colada

Pineapple

Pink Lemonade

Raspberry

Strawberry

Tiger's Blood

Watermelon
Go Melvo Sno-balls (Baltimore, MD)
Since 1994, Go Melvo Sno-balls has been serving the Baltimore, Maryland area. This snowball truck was founded by Melvin McMahon. He was inspired to convert an old postal truck into the said business after hearing a springtime hit telling kids that it's snowball time. The truck started its journey in South Bethany beach. Go Melvo Sno-balls offers 18 snowball variants:
Banana

Bubble Gum

Cherry

Chocolate

Egg Custard

Grape

Ice Cream

Lemon

Lime

Orange

Pina Colada

Raspberry

Rootbeer

Spearmint

Strawberry

Skylite

Watermelon

Wine Cooler

Fun part: You can also create your preferred mix if you like!
Sno Café (Nashville, TN)
Denise Beintker started the Sno Café truck together with Sarah and Stacey. When they moved to Nashville, Tennessee, Sarah discovered her obsession for snowballs. And that's how the family business began. What's good about the Sno Café snowball truck? You can mix 3, 4 or 5 of these mouthwatering flavors:
Chai latte

Chocolatey mint

Creamy vanilla orchid

Georgia sunset

Ice cream + cake

Margarita

Orange creamsicle

Rainbow

Sour cherry

Strawberry lemonade

Toasted coconut

Tres melons
Sno-good Sno-balls (Atlanta, GA)
Spouses, Brad and Leah Smith, both grew up in New Orleans where snowball is a part of its culture. When they moved to Atlanta, they found a scarce market for snowballs in the area. So, they decided to open up the Sno-good Sno-balls in 2015. They initially started in a tent and eventually bought a food truck. This snowballs truck offers 33 regular sno-ball flavors:
Bahama Mama

Blue Bubblegum

Blue Raspberry

Bob Marley

Cherry

Cotton Candy

Dreamsicle

Egg Custard

Famous Pink Lady

Georgia Peach

Grape

Key Lime Pie

Kiwi

Mango

Mardi Gras

Pina Colada

Pineapple

Pink Lemonade

Rainbow

Red velvet

Sangria

Sour Apple

Spider-Man

Strawberry

Sugar-free Blue Raspberry

Sugar-free Strawberry

Summer swirl

Tiger Blood

Wedding Cake

There are also 3 specialty flavors offered by Sno-good Sno-ball. These are:
Strawberry Cheesecake

Caramel Apple

Tropical Paradise
Sweet Caroline's Snow Shack (Austin, TX)
Spouses, Jeremy and Tara Leo, took over Sweet Caroline's Snow Shack in 2013. Jeremy single-handedly manages this snowball truck after Tara passed away in 2015. Sweet Caroline's Snow Shack was a favorite frozen treat in Austin, Texas. The truck offers more than 50 flavors of New Orlean style snowballs. Among their signature snowballs are:
Amazing Grace 

Beary Delicious

Cactus Juice

Eskimo Kiss

First Dance

Hawaiian Wedding

Incredible Hulk

Keep Austin Weird

Ninja Turtle

Pretty in Pink

Red Velvet Cupcake

Sweet Caroline

Texas Two-Step

Wild Weston

Looking for the best snowball truck to start your own business? UsedVending offers shaved ice and snowball trucks in different sizes. Most are newly refurbished and available at very low prices. Start your colorful snowball business and fascinate the crowd with refreshing icy treats! 
Discover other mobile food business ideas by checking out our food trucks for sale here.