Top 3 Best Food Truck Generators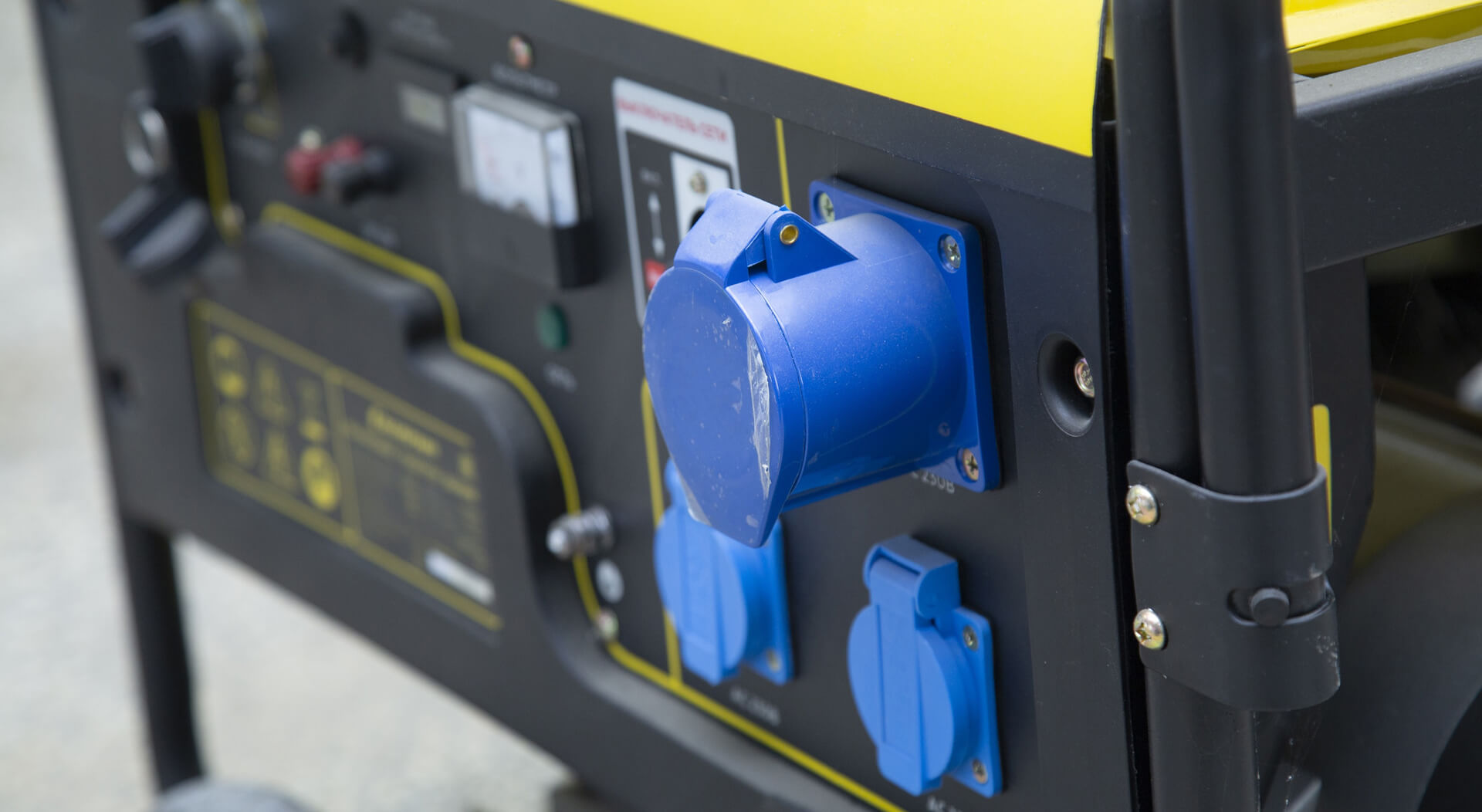 Like brick-and-mortar restaurants, food trucks need electricity to power them up. Yet, they cannot use a fixed grid as a power source. This is because they are mobile in nature. They are commonly found on busy streets, farmers' markets, parking spaces, parks, and recreational spaces. That is why they need to find a power source that they can carry with them anytime and anywhere they go. 
The best solution to such a need is a generator. Portable generators are a great option to power up food trucks. Now the challenge you have as a food truck operator is to find the right fit for your food truck business.
What is the Right Generator for a Food Truck?

Food truck owners should find the right generator they could use for the business. It should be something dependable, efficient, and money-saving. Losing power equates to losing income to a food truck. So, if you don't have a generator that runs smoothly, it definitely is not the right one. The generator should be efficient enough in any type of environment. And it should as much as possible eat up less fuel to allow you to save money for the business. 
The average capacity for a generator that a food truck needs is around 3000 watts or 25 amperes. Yet most business experts recommend buying somewhere between 4000 to 7000 watts. This is because there is a great chance that you will need to add more appliances and equipment as the business grows. 
The right generator for a food truck should also be portable, uses clean energy, and with low noise emission. Portability is a partner of efficiency. A small generator is easy to carry and uses less fuel. 
Most people now patronize businesses concerned with environmental sustainability. Using clean energy like renewable fuel keeps the environment safe. At the same time, it is a winning factor to gain customers for your food truck business. 
You and your customers may also get annoyed if a generator emits too much noise. It kills the mood for good food and maybe a health hazard. So, when shopping for a generator, try to feel the noise to see if they are tolerable. Always choose a quiet generator.
Read this article to learn further on How to Choose the Right Food Truck Generator for Your Business.
The Top 3 Best Food Truck Generator Brands

Here are the top 3 food truck generator brands according to a leading generator manufacturer.

Honda EU7000iat1 Super Quiet Portable Inverter Generator

This food truck generator brand is very portable. Weighing just 52 pounds, it comes with a peak power of 7500 watts and a running power of 5500 watts. It is an inverter type of generator that comes with a built-in air-cooling system to prevent overheating. The Honda EU7000iat1 generator has a fuel tank with a capacity of 5.1 gallons that runs for 18 hours at a 25% load. What makes this one of the best food truck generators is it is equipped with parallel cables. The parallel cables allow you to connect the generator with other generators in case you run out of fuel. The unit also features an electronic fuel injection system that operates quietly. It only emits a noise level of 52 dBA at 25% load and 60 dBA at its rated load. 
The Honda EU7000iat1 generator is equipped with different power outlets: 
1x 120V 30A power outlet

2x 120V 20A power outlets

1x 120/240V twist-lock outlet

Other than that, it also has an iMonitor, oil alert system, output indicator, and overload alarm. The iMonitor updates you with the battery volts, RPM, runtime hours, and wattage usage. 

Pulsar PG10000B16 Dual Fuel Electric Start Portable Generator

This generator brand weighs 209 pounds and has a peak power of 10000 watts and a continuous power of 8000 watts. It has a fuel tank with a capacity of 6.6 gallons that runs for 12 hours at a 25% load. The Pulsar PG10000B16 uses a switch and go technology allowing its engine to run at dual power. It can either use gasoline or LPG to operate. This makes it one of the best generator brands for food trucks. It emits a noise level of 75 dBA from 23 feet away. 
It is also equipped with various power outlets such as:
1x 12V DC outlet

1x 50A RV port

1x 120/240V twist-lock receptacle

4x 120V AC outlets

The control panel also comes with an engine switch, hour meter, and smart switch.

Westinghouse WGen7500 Portable Generator

This 192 pounds generator has a peak power of 9500 watts and a continuous power of 7500 watts. The generator comes with a 3 years warranty and is CARB, CSA, and EPA compliant. It is protected by steel frames with foldable and sturdy bar handles that can easily be lifted in case you need to put the generator out from the frame. It can easily be transported with its 2 tires that can never go flat. 
The Westinghouse WGen7500 has a fuel tank with a capacity of 6.6 gallons that runs for 16 hours at a 25% load. You can keep track of your fuel level through a built-in gauge. It has a safety feature where the engine automatically turns off when the oil level is down. The unit produces a noise level of 73 dBA from 23 feet away. What makes the Westinghouse WGen7500 as one of the best food truck generator brands is its control panel. It features a unique digital meter for easy maintenance and a push-button control system with a remote key fob for easy operation.

Takeaway

To create a successful food truck empire, you need to choose the most efficient generator set and the perfect truck that complements the nature of your mobile business. You can find the most amazing mobile food trucks for sale at UsedVending.
You can also study some of the Expert Tips to Crush Competitors in the Food Truck Industry and learn the most important Things You Need to Know About Buying a Food Truck.
Enjoy the journey!