Top 5 Best Semi Truck Models for Heavy Haul Services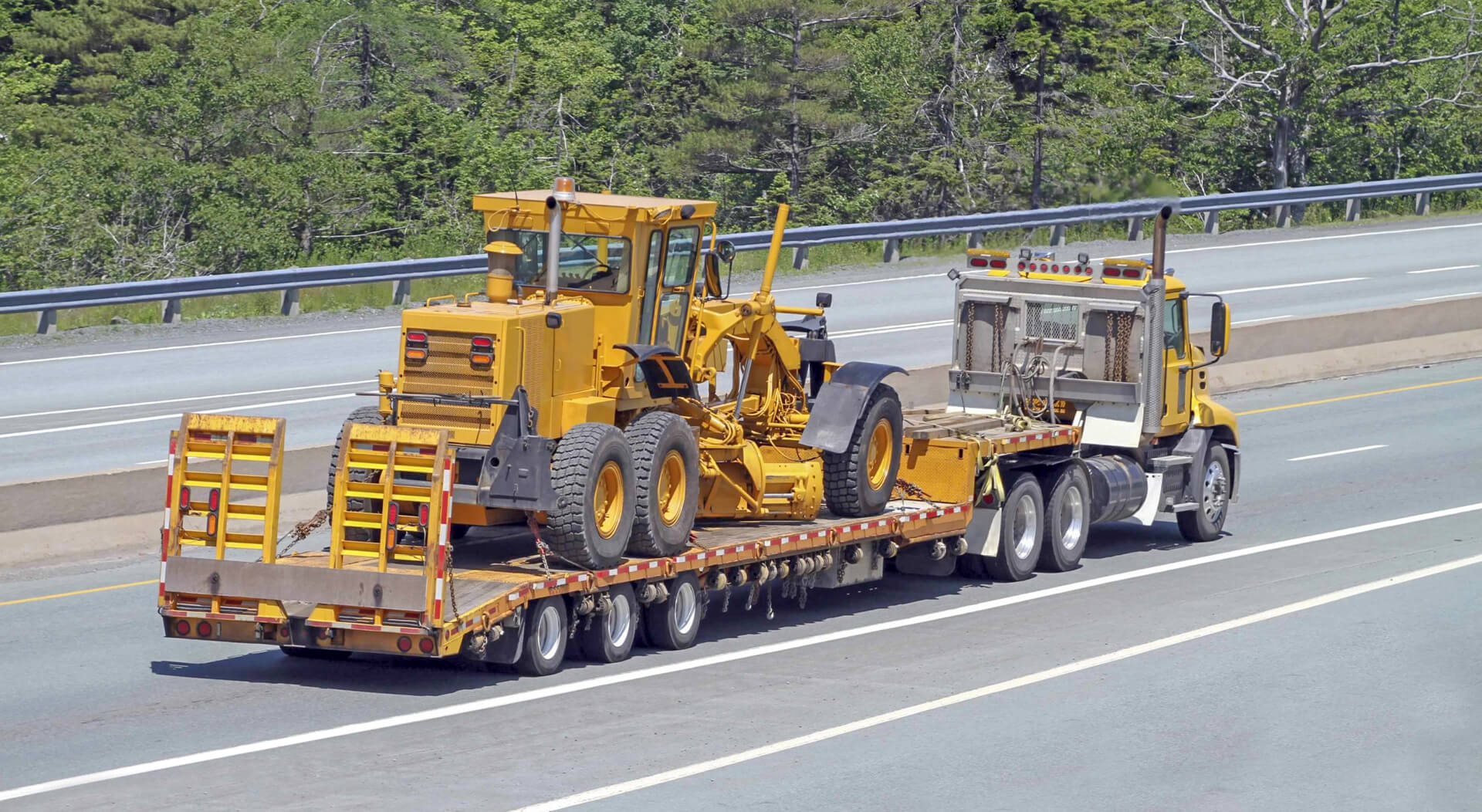 Have you ever seen an oversized or overweight item transported along the road? Do you know that they require special handling, permits, and routing? Do you know what type of truck is needed to haul them? Heavy haul services mean moving large loads at a glance. Commonly, these are industrial machinery, large-scale construction materials, and military equipment. The right heavy haul equipment can make a world of difference in efficient transporting. Well, let's take a look at the top 5 best semi truck models for heavy haul services.
What are Heavy Haul Services?

A heavy haul freight is shipments larger and wider than the standard legal dimensions. As a general guideline, the shipment requires a heavy haul service if it is:
Higher than 13.6 feet

Longer than 48 to 53 feet

Weigh over 80,000 pounds

Wider than 8.6 feet

The above requirements depend on the state's standard legal dimensions for hauling and loading. 
Different guidelines are regulating heavy haul services. Besides the proper semi-truck, these special loads require special attention to details and handling. This is to ensure a safe and smooth ride from point A to point B. It also comes with special permits and routing set by each state and the federal government. Commonly, they are set on per axle restrictions. The federal law sets weight limitations that an axle may carry as follows:
12,000 pounds for steer axles

20,000 pounds for single axles 

34,000 pounds for drive axles 

34,000 pounds for tandem axles

Once a cargo exceeds these weight limitations, a heavy haul semi-truck may need to add more axles to carry the load.
A special permit is also required for heavy haul services. Each state comes with a separate guideline. But the following factors are typically considered:
Holiday travel restrictions

Operating hours in which to transport

Seasonal travel restrictions

Travel time allowed

Weekend travel restrictions

In some cases, there are travel accommodations needed during the transport such as: 
Oversized Load Banners

Pilot Cars

Police Escort

Safety Flags

Specialty Lights
What are the Best Semi Truck Models for Heavy Haul Services?

Generally, the top 2 best semi-truck models among truckers are the one they are driving and the one they wish to drive. But when it comes to heavy haul services, here are the top 5 semi-truck brands and models you can't miss.

Freightliner Cascadia

Founded in 1929, Freightliner is an American truck manufacturer under Daimler Trucks in North America. It is currently the most popular truck brand in the United States. The company offers the best Class 8 semi-trucks for heavy haul services as well as Class 5 to 7. These include a range of day cabs and sleeper trucks built to handle any type of load. 
Freightliner boasts of its Cascadia model as one of the top models for heavy haul services. With a 400-600 HP engine, it has excellent aerodynamics. This guarantees fuel efficiency despite carrying extra heavy loads. The jake brake with multiple settings helps the truck run at higher RPMs using a lower gear. This lengthens the lifespan of the truck. 
Cascadia also offers a smoother ride via its air spring suspension on the hood. This prevents slamming down. Besides, such a model has a lower price tag than its Kenworth and Peterbilt counterparts. So, it is a plus factor on the pocket among truckers.
Check out other Freightliner truck models here.

International Lonestar

In 1986, Navistar was created by International Harvester to continue manufacturing the International brand of trucks and military vehicles. Headquartered in Illinois, the company directly sells trucks in Brazil, Canada, Mexico, and the United States. It also has more than 60 dealers in 90 countries around the world. 
The International Lonestar (LT series) semi-truck model is one of the best among heavy haul trucks. Such a semi-truck is particularly good for the special hauling of cattle, horses, and other livestock. For heavy haul services, the International Lonestar semi-trucks show off both good looks and performance. It has a unique shape design that drags from the driveline to reduce weight load. Its 10-speed transmission greatly reduced friction and oil churning. As such, it makes the transmission cooler even in long-haul trips of up to 36,000 kilograms.
You can browse UsedVending.com to discover other International truck models.

Kenworth T680

Kenworth Trucks, Inc. was founded in 1923 as a successor of Gerlinger Motors. The company specializes in the production of Class 5, 6, 7, and 8 semi-trucks. The Kenworth T680 model is one of the most productive semi-trucks for heavy haul services. As a class 8 type of vehicle, it comes with a 510 to 605 HP PACCAR engine making it powerful on the highway. With its advanced navigational system and superior control, it makes heavy haul service fuel-efficient, less stressful, and smooth. Its multiple cab options can accommodate the maximization of load sizes. Every inch of the Kenworth T680 helps truckers manage heavy haul services at ease.
Good news! You can purchase a Kenworth T680 truck without breaking the bank. Check out the largest selection of Kenworth semi trucks in the market.

Peterbilt 379

Since 1939, Peterbilt has been producing medium-duty and heavy-duty vehicles. It is a sister company of Kenworth Trucks, Inc. under PACCAR, Inc. The Peterbilt 379 semi-truck is one of the best heavy haul equipment. It is specially designed for long-haul trucking. Popularly known as Optimus Prime, it has a large engine compartment ideal for logging and special loads. With a durable but light aluminum body, it ensures fuel efficiency on long travels. The length of the steering axle and box gives it excellent maneuverability. Being the Harley Davidson among truckers, it also has a solid resale value.
You'll never regret a Peterbilt. Find the best and most unique Peterbilt trucks here!

Volvo VNX

Founded in 1928, Volvo is the 2nd largest truck manufacturer in the world. The company was based in Gothenburg, Sweden. In 2018, Volvo launched the VNX series, one of the best semi-truck models for heavy haul services. Such a heavy haul truck model comes with a 605 HP engine. They can carry loads weighing from 125,000 to 160,000 pounds. Volvo VNX semi-trucks have a powertrain of up to 2,060 lb.-ft. of torque. This makes them one of the heavy hitters for long-haul driving. What makes them apart as the top 5 semi-truck model for heavy haul services is their optional axles. Volvo VNX series offers longer fifth-wheel slides, lift axles, axles, and tridem axles to help meet different weight distribution needs.
Here's some of the best Volvo semi truck deals you can take advantage today.
Still undecided? Sign up to UsedVending.com for updates or call our team at (601) 749-8424 so we can assist you right away.