Top 5 Best Peterbilt Sleeper Trucks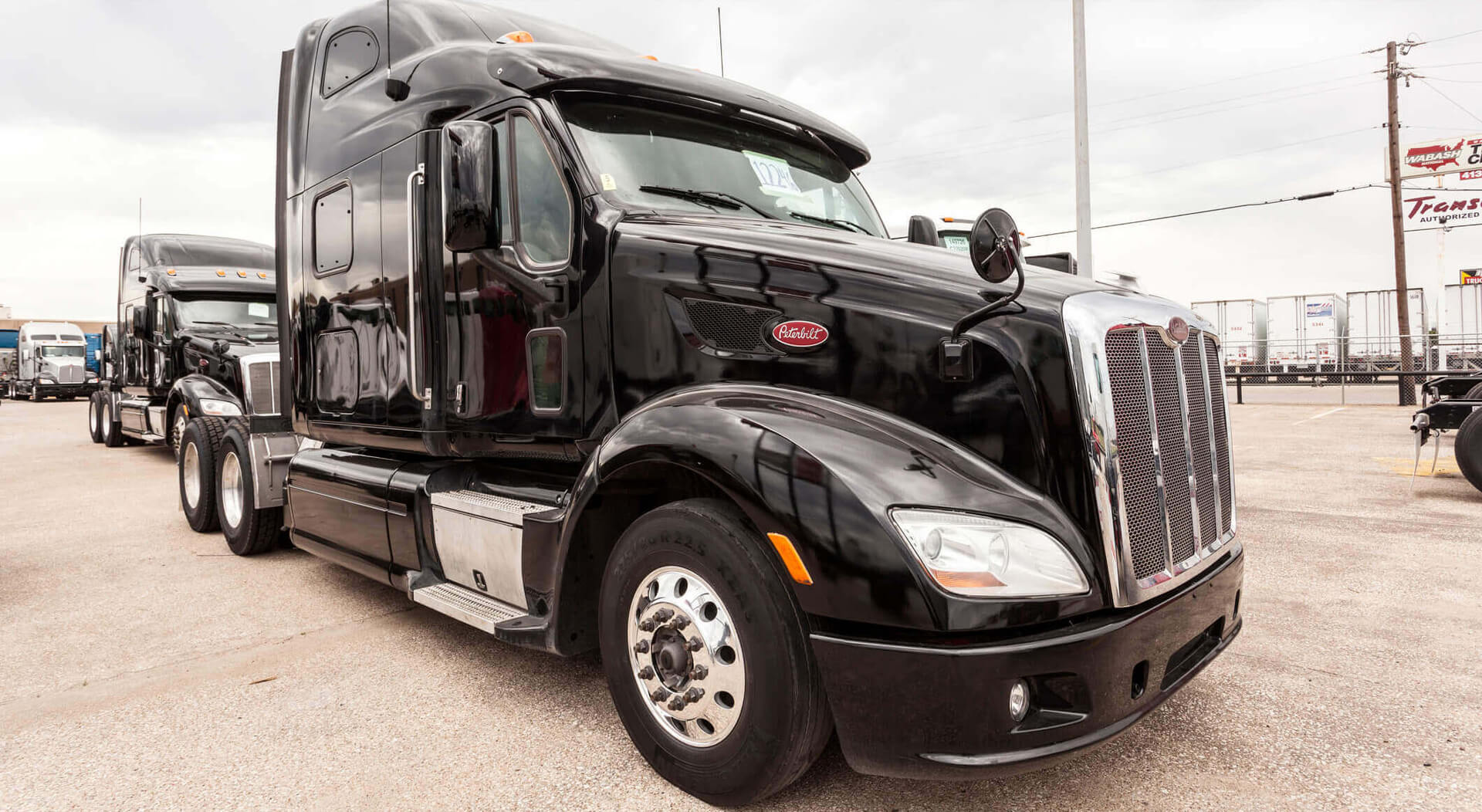 There are 2 big categories of semi-trucks. These are the day cab and sleepers. Day cab trucks are used for short hauling trips where truckers commonly go back home at the end of the day. Sleepers, on the other hand, are designed for long-haul trips. These trips may last for a week or months. Literally, such types of semi-trucks have a sleeper cabin. They serve as a home for the driver during the long trip. 
One of the best sleeper truck brands in the market today is Peterbilt. Peterbilt sleepers feature the best-in-class sleeping accommodations. From lighting, shelving, and storage, every Peterbilt sleeper delivers maximum comfort among truckers. Let's find out the top 5 Peterbilt sleeper trucks.
A Brief History of Peterbilt

During the 1900s, lumbers were floated down the river and hauled by a team of horses or steam tractors. Theodore Alfred Peterman was a plywood manufacturer and lumberman from Tacoma, Washington. He is trying to find a way on how to get lumber quickly to his mill for a steady production of plywood. In 1938, he bought Fageol Motors, a manufacturer of farm tractors and motor trucks. From these assets, Peterman has successfully built a heavy-haul logging truck. 
He decided to leave the logging industry and founded Peterbilt in 1939. The name Peterbilt was said to come from a line of wood doors used to build its first trucks. 
Among the 2 oldest Peterbilt trucks are the Model 260 and Model 364. The model 260 was an all-steel single-chain drive axle cab. The Model 364 was an all-steel dual-drive weighing up to 44,000 pounds. Peterbilt pioneered the production of aluminum cab-over-engine trucks in the 1940s. Unfortunately, Peterman died in 1944. His wife, Ida, sold the company to Pacific Car & Foundry in 1958. This company later became PACCAR in 1972. But they still use the name Peterbilt in its line of semi-trucks. 
The 1960s served as a period of innovation for Peterbilt. Peterbilt worked with Mercury in customizing sleeper trucks. In 1980, Peterbilt opened a state-of-the-art manufacturing plant in Denton, Texas. Such a facility aimed to increase the company's manufacturing capability. The first revolutionary design introduced by Peterbilt's Denton facility was a UniLite aluminum cab with a hood tilted by 90 degrees. It is called Model 352. In 1986, Peterbilt introduced the most iconic sleeper truck. It was the Model 379, also known as the Optimus Prime of the real world. From such a model started the legacy of Peterbilt sleepers as a brand that is built to last.
Top 5 Peterbilt Sleeper Truck Models

Below are the top 5 Peterbilt sleeper trucks and the features that make them stand out. 

Peterbilt 379

Peterbilt 379 is the largest highway truck sold by the company during its launch. It can be powered by a Caterpillar, Cummins, or Detroit diesel engine. The truck has an extended length of 119" to 127". It is built with a sleeper of 36" to 70". The interior of Peterbilt 379 also includes audio controls, cabinets, extra storage, power inverter, rear climate control, and TV brackets. These amenities make truckers comfortable during long stretches on the road.

Peterbilt 386

The Peterbilt 386 transformed sleeper trucks from their coffin design to a more sophisticated look. With a powerful Caterpillar C-15 ACERT or a PACCAR MX-13 engine, this Peterbilt sleeper has low operating costs and higher resale value. It has a wheelbase of 240" and a BBC aluminum cab that extends up to 126". What makes Peterbilt 386 grand is its Lexus-like interior. It has a contoured door panel and ergonomic dash. These amenities are highlighted by its palette of neutral accented with classy burl wood grain.

Peterbilt 389

Peterbilt 389 offers a perfect blend of performance and prestige. It is powered by either a Cummins ISX15 or PACCAR MX-13 engine. The sleeper design comes in 2 options. The low-roof sleepers are either 44", 58", or 72" long. While the ultra-cab sleepers are either 58", 72", or 78" long. Peterbilt 389 has a 7-inch touch screen SmartNav system. This allows truckers to access the truck's audio system, GPS, and real-time vehicle data. It can also be controlled hands-free via Bluetooth.

Peterbilt 567

The Peterbilt 567 sleeper truck boasts of a showstopper exterior. With a chrome bezel and hood latches, it has a mirror-finished bright bumper and grill bars. The truck's Heritage brown interior with a black dashboard and wood-finished trim provides a comfortable and quiet ride. Truckers can select between a 44", 58". 72". And 80" configuration. With a 121" BBC front axle, the Peterbilt 567 can optimize payloads and weight distribution at low-fuel consumption.

Peterbilt 579

An integrated high-loft sleeper truck, the Peterbilt 579 combines aerodynamics with a lightweight design. An innovative HVAC system regulates the airflow of the lower and upper bunk which comes in either a 44″, 72″, or 80″ detachable sleeper. Its SmartNav system has a dual-function display. The truck's sun visors work as an aerodynamic airfoil to keep the interior cool and comfortable. Plus, a fold-down ladder gives easy access when going in or out of the truck.
Already thinking about which truck suits your budget and business? Browse for a wide range of Peterbilt sleeper cab deals in America at UsedVending.com. We also feature a wide selection of sleepers, day cabs, and other types of semi truck. You can also contact our team on (601) 749-8424 for immediate assistance.