Blockbuster Business Opportunities with a Mobile Movie Theater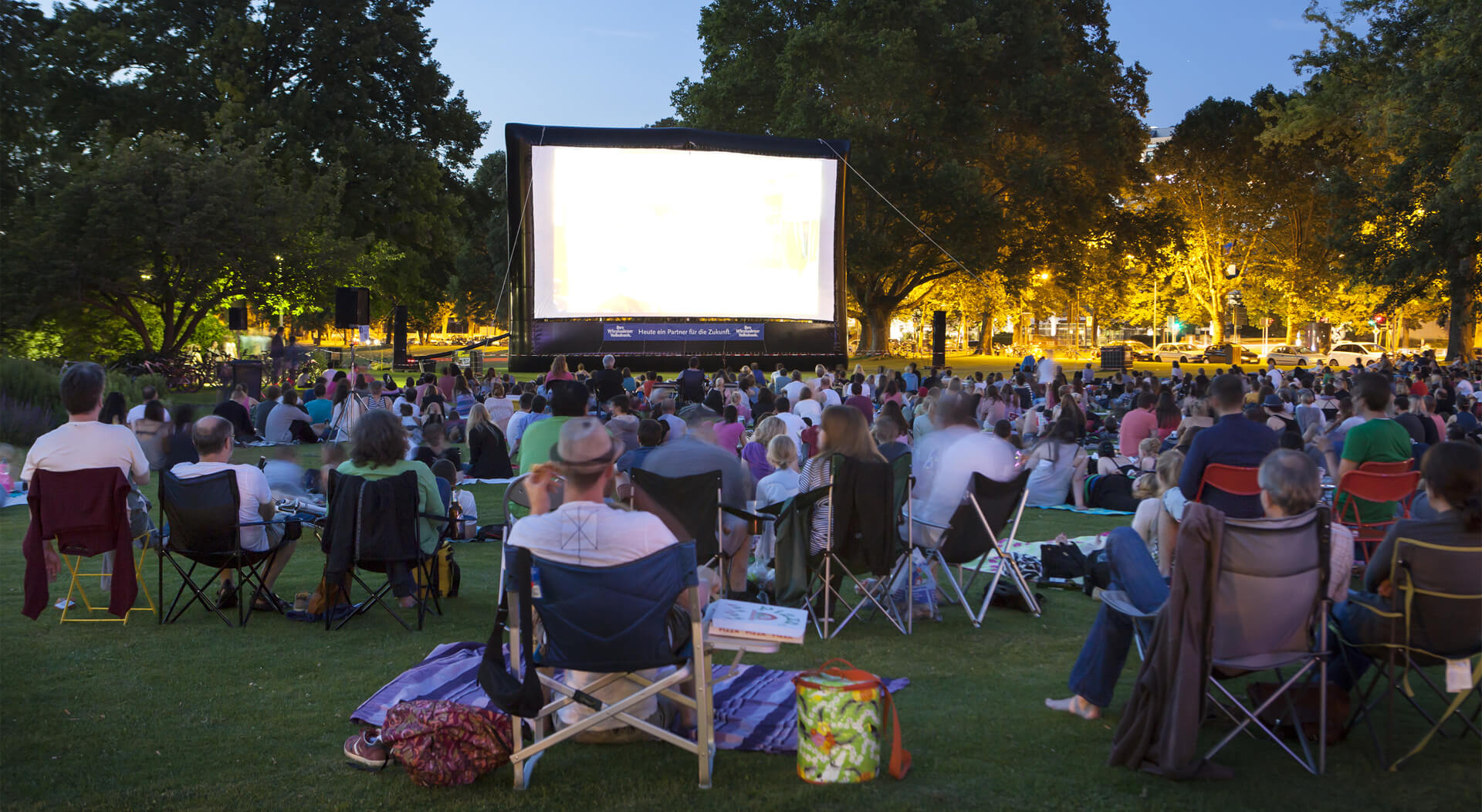 Movie theaters started in the United States in 1905. For just a nickel, viewers can watch a 15 to 20 minutes flickering shadow show over a white screen. Color and sounds in film were introduced in the 1920s. This brought about the rise of multiplexes and megaplexes cinema houses that offer refreshments, snacks, and vending services with 3D viewing. 1958 witnessed the rise of drive-in cinemas and mobile theaters. Today, online video streaming outrun cinemas in fixed locations. But mobile theater remains a steady business despite these technological changes. It is one of the most profitable mobile business trucks in the US. Here are some blockbuster business opportunities with a mobile movie theater.
What is a Mobile Movie Theater?

A mobile theater is a cinema on wheels. Typically, a large truck is set up with a large viewing screen, projector, surround sound system, and comfortable seating for viewers. Such a state-of-the-art mobile truck offers both 2D and 3D viewing. They are a perfect offering among residents of rural areas and small towns. 
Although Netflix and other online video streaming are booming, mobile theaters offer affordable family entertainment among movie enthusiasts. The big screen offers a unique experience over desktops, laptops, mobile devices, and Smart TVs. Watching a movie in a dark room with other patrons offers massive details on a large screen. The surround sound system within the truck uplifts the general viewing experience. It can also be truly satisfying to elicit powerful emotions and reactions from other viewers. Plus, you'll be one of the first viewers of the latest and hottest films in the world today.

How to Setup a Mobile Movie Theater?
Create a business plan

The 1st step to setting up a mobile theater is creating a business plan. This means creating a concept or theme for your mobile cinema. Will you be offering 2D or 3D viewing? How many viewers do you want to accommodate per viewing? 

Prepare the needed equipment

The 2nd step is procuring the needed equipment for your mobile theater. A large box truck or trailer can be a perfect vehicle to convert into a mobile theater. They have enough room for setting up a large projector screen, surround sound system, and ample seating for 20 to 50 people.  You will also need a powerful generator to support the need for electricity for your mobile theater. 

Get certified

The 3rd step is to obtain the necessary insurances, licenses, and permits for your business. The licenses and permits include an EIN, business permit, vehicle license, safety, and zoning permits. While the basic insurances you may need are business owner policy, commercial auto insurance, general liability, and worker's compensation. 

Devise a marketing strategy

The last step is the marketing strategy for your business. This may include getting personal referrals, emailing, flyering, and online marketing. When marketing online, a business website can help in the discovery of your mobile theater. Be sure to list a link to the website on your social media accounts and online business directories.
Blockbuster Business Opportunities with a Mobile Theater

There are several ways to make your mobile theater a hit. Here are some of them:

Combine good food with a good movie

A mobile theater is more than just a good movie. The more it involves other senses, the greater the experience is. Combine good food with a good movie. While delivering cinema viewing right at your client's doorsteps, offer matching burgers, fries, gourmet cheeses, popcorns, and wines. Others challenge the movie concept with matching cuisines relevant to it. 

Find the perfect place for viewing

One good thing about a mobile theater is its flexibility to bring an outdoor cinema in any type of environment. Finding the best landscape or landmark for your mobile theater can make it more interesting to your prospective customers. They can be an inspiration to create a unique experience in viewing. Here are some places that can wow your audiences:
The Boldt Castle in New York can be a gorgeous backdrop to feature movies related to royal families.

The grassy field of Hollywood Forever Cemetery is an appealing landmark for modern movies.

The Red Rocks Amphitheater in Denver, Colorado is a spectacular place for outdoor cinema with a capacity of over 9500 people.

You can also think of carparks, mountains, old warehouses, parks, rooftops, and waterfronts to add as a view for outdoor cinemas.

Surprise your audience with a USP (Unique Selling Proposition)

Mobile movie theaters offer a different viewing experience to their audience. But the best way to stand out from the crowd is to know your audience and give them a surprise. If you are competing with other outdoor cinemas in big cities, why not try offering classical movies to create a trip back to memory lane. You can also organize thematic nights like a tribute to actors, actresses, and directors. 
Other crazy ideas have also proven to present mobile theaters as unique. The hot tub cinema in London is a fantastic example of USP. Other mobile theaters in the world copied such a concept as it clicks. The underground cinema in Melbourne, Australia has been a hit for people craving for some adrenaline rush. It keeps Halloween and horror alive among its viewers.
Need more business ideas? Check out our article about Money Making Mobile Business Ideas That Do Not Sell Food and the mobile business trucks for sale at UsedVending.