4 Things to Consider When Buying a Food Truck Grill and Cooking Equipment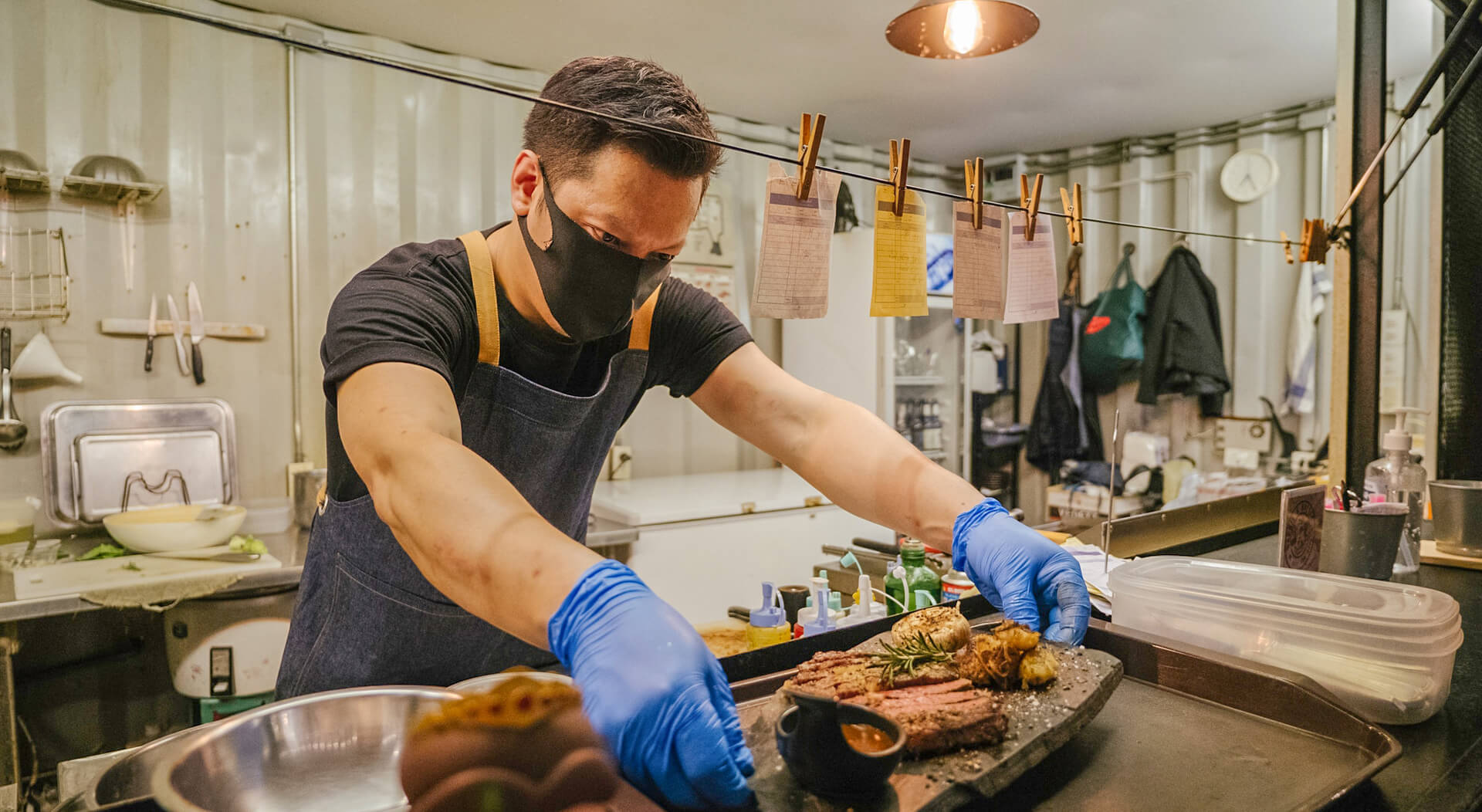 There are 26,228 food trucks in America today. California, Texas, and Florida are the top 3 states predominantly occupied by these gourmet food street sellers. Its 2021 market size is estimated at $1.3 billion. For more than 5 years, such an industry has been continuously booming. 
After the COVID-19 pandemic, a food truck is one option to eat out. Serving al fresco dining, they are much safer and can very well comply with social distancing rules. This just shows the stability and versatility of the food truck industry. 
For a majority of food truck owners, starting a food truck has been a daunting task. They need to find the right truck that fits their customer base and menu offering. They also have to choose the right cooking equipment for their food truck and the challenge lies in putting this equipment in a limited space. There are also things to consider when buying a food truck grill or stove. To find out more, here's a guide.
Food Offering

After crafting a unique menu idea and getting the right truck, the next step is to buy the cooking equipment for your food truck. One major concern on this part is buying the grill and stove. Depending on the menu, a food truck may need any of the following cooking equipment.

Types of Cooking Equipment
Charbroiler

If your food truck will be serving sandwiches or steaks, you may need a charbroiler to broil, brown, cook, glaze, or toast various foods. 

Deep Fryer

If your food is going to sell fries, nuggets, and similar food concepts, you will need a deep fryer that can do the frying job but is small enough to fit within the confines of your food truck.

Griddles

Griddles are a food truck must-have. They can cook anything from burgers to eggs to tacos. The typical option among food trucks is the countertop griddle to serve on-the-go food. 

Gyro Machine

Doner kebab, gyros, and shawarma food trucks will need a gyro machine. They are vertical broilers that cook meat in a rotating spit. The most common types of meat that food trucks cook in a gyro machine are beef and lamb. Other food trucks may also use them to cook chicken.

Panini Grill or Press

If your food truck will be serving "panini", an Italian sandwich, on the menu, you will need a panini grill or press. They work best for heating meat, sandwiches, and vegetables. A panini grill is a grill with a fixed heated bottom plate paired with a top plate to press the food while cooking.  

Tortilla Grill and Press

Tortilla grills and presses are just like panini grills. Although, they are round in shape. They are either made of aluminum, cast iron, or wood. These thin disks can make a large number of tortillas regularly.
The most important thing to consider when buying a stove or cooking equipment for a food truck is the number of burners you may need to use all at the same time. Consider the average number of customers you would like to serve during lean and peak operating hours. Countertop stoves can have 2 to 6 burners. While the 2-burner option is tempting, it is recommended to consider the medium or heavy-duty use of the stove. 
How many ranges? When buying a range, the most important thing to consider is how many burners you're going to need. Generally, countertop ranges come with anywhere from two to six burners. While the 2-burner option may be tempting due to how small it is, keep in mind what you're going to use it for. A 4-burner range is highly recommended.
Hood Space

Most food trucks commonly install a hood over cooking surfaces to capture and remove harmful grease and smoke. These pieces of equipment keep a crank kitchen a lot cooler. Food truck hoods may also be required by local or state codes for fire safety. It is important to match the size of your food truck's grills and stoves to the hood system. Buying grills and stoves larger than the food truck's hood may void its function to eliminate harmful air and maintain a cool environment inside the food truck.

Power Source

It is also important to buy grills and stoves that match your food truck's power source. You may not be buying an electric grill or stove for food trucks using gas or propane. You may also need to consider the pros and cons of your food truck's power source. Electric grills and stoves excel at maintaining a stable cooking temperature. But it may take a lot of power to run and can boost up your overhead expenses. You will also need an extra generator to supplement high cooking demands. 
Gas is a cheaper and plentiful power source for cooking among food trucks. They are very efficient in cooking and heating food faster than an electric grill and stove. You can find them in most groceries and hardware stores. Or you can easily refill an empty tank at some convenience stores. The only downside of gas is the risk of explosion. So, be sure to check the gas fixtures and pipes regularly for safety. 
Propane is much cheaper than electricity and gas. It heats food faster and is much safer to use among food trucks. Some grills and stoves for food trucks are convertible to either gas or propane power. It may be smart to consider buying such cooking equipment.

Safety

The 4th thing you have to consider when buying cooking equipment is safety. All food preparation businesses, including food trucks, need to comply with the health and safety rules of local governments and states. These laws vary per location, so, a food truck needs to check the rules applying to the location where it will operate. These rules cover the specifications for cooking equipment including grills and stoves. They also cover compliance with electricity, gas, or propane handling. 
So, make sure you start your food truck following these rules to avoid future troubles. Before buying a fryer, review the fire safety laws to set it up safely. Before buying a griddle, check if it matches the truck's ventilation system. The key is to make sure that the food truck's cooking equipment can be handled proportionately and safely by the food truck's ventilation system.

Planning to start a new food truck business? Check out our wide selection of food trucks at UsedVending.