Buying Guide: How Much Do Semi Trucks Cost?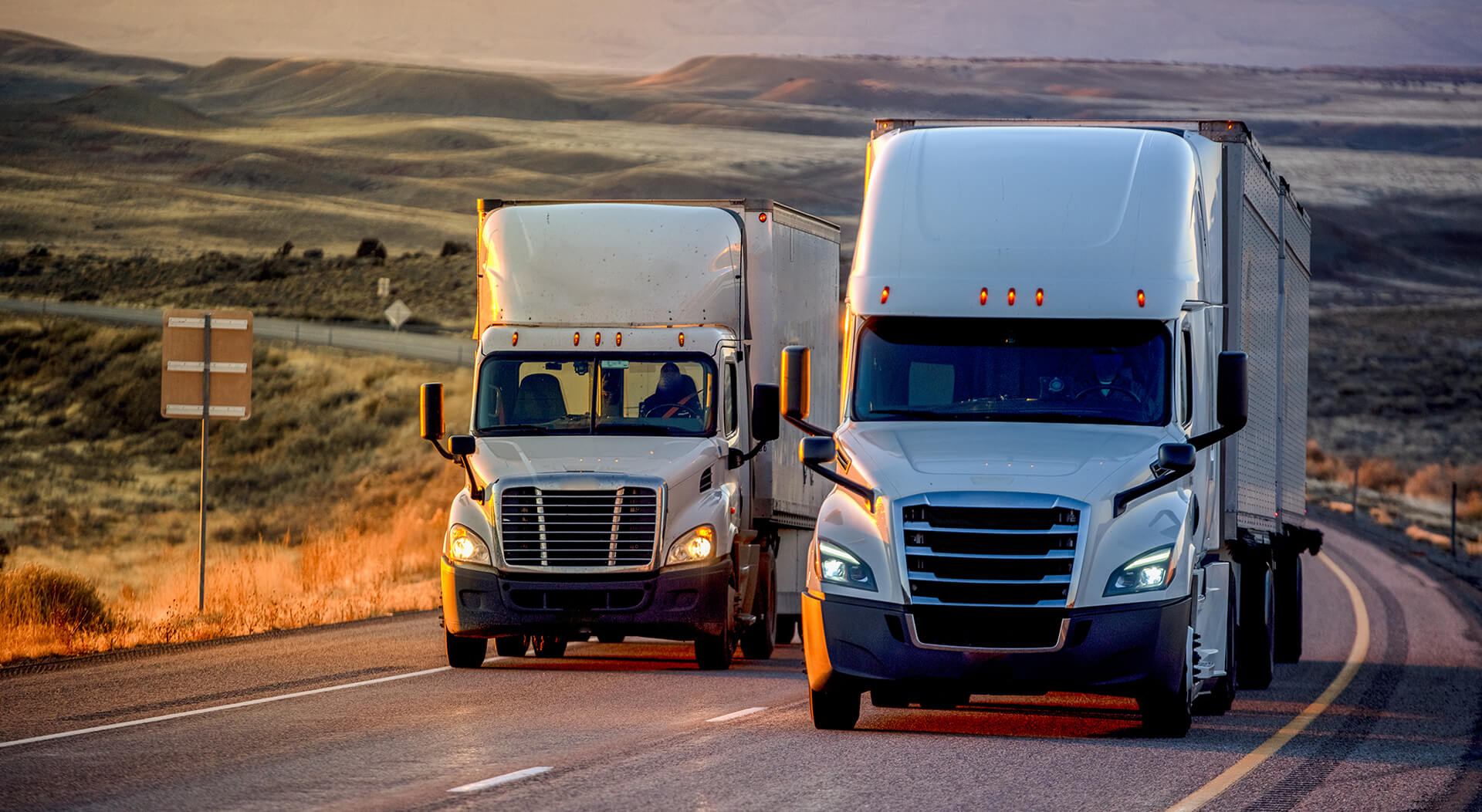 For truckers, there is no better situation than an open road and seeing things completely fresh. They know the best places to stop on the road. Yet little did we think that truckers also have a great investment to make. This includes the license and skills to handle a big rig plus the cost of getting a semi truck. Let us dig deeper into the 2nd investment. Let's check out this guide on how much do semi trucks cost.
What is a Semi-Truck?

A semi-truck is a combination of a tractor and a trailer. It gets its name from the giant trailer a tractor tow behind. The trailers can only move when attached to the truck because they have no front wheels. So, they are called semi-trailers because they only have wheels at the back half part of the truck. Later, the name semi-truck was adapted by most Americans. Other terms for semi-trucks are 
18-wheelers

Big Rigs

Semis

Semi-tractor Trailers

Semi-trailer Trucks

Semi-trailers

Tractor-trailers

Semi-trucks are very powerful. They can haul loads from 10,000 to 80,000 pounds. Its engine alone weighs almost 3,000 pounds. That is more than the average weight of a small car. Based on truck classifications, semi-trucks are either a Class 7 or Class 8. Class 7 trucks are semi-trucks weighing anywhere from 26,001 to 33,000 pounds and with 3 axles. Class 8 trucks weigh more than 33,000 pounds. Both Class 7 and Class trucks are considered heavy-duty vehicles. The average dimensions of a semi-truck are 8.5 feet wide, 13.5 feet tall, and 72 feet long. But again, this dimension varies depending on the truck type.

What Are the Common Types of Semi-Trucks?

Semi-trucks are divided into 2 categories – day cabs and sleepers. Day cabs are designed for day trips. They don't have a sleeper berth because the driver commonly goes home at night after his daily trip. Sleepers are designed for interstate trips. They have a sleeper berth attached to the driver's cab. Semi-trucks also vary according to the types of trailers attached to their back. Among the most common types of trailers for semi-trucks are:
Dry Van

– an enclosed and long rectangular box for hauling beverages, building products, clothing items, food, household goods, plastics, etc.

Conestoga

– an open rectangular box with a tarping system commonly used to haul heavy equipment.

Double Drop

– a specialized flatbed with 3 level adjustment for hauling very heavy or tall pieces.

Flatbed

– a leveled trailer with no roof or sidings and is used to carry oversized products or those with unusual shapes.

Reefer

– a dry van with a refrigeration unit for hauling frozen and perishable goods.

Removable Gooseneck or RGN

– a ramp with a removable front hitch for oversized loads.

Step Deck

– a two-level flatbed design to haul taller loads.

There are also different trailers designed for specialized cargo. Among them are:
Auto-carrier trailers

for car hauling.

Cattle trailers

for cattle hauling.

Stretch trailers

for hauling longer and oversized loads.

Tankers

for hauling of liquids and gases.
How Much Do Semi-Trucks Cost?

The price of a semi-truck depends on the truck brand, its engine, cab features, and trailer type. A new semi-truck generally costs $100,000 and up. The price can be as high as $200,000 with a fully loaded and larger semi-truck. Buying a used truck is a greater way to get a good truck at a lower cost. They generally cost anywhere from $40,000 to $70,000. The price of a used semi-truck can go lower depending on the age, condition, features, make, mileage, and model of the truck.  Today, the top semi-truck brands are Kenworth, Peterbilt, Tesla, and Volvo. 

Kenworth

Kenworth semi-trucks are one of the most popular trucks among highway hauling. Their most popular semi-truck model is the T680 launched in 2020. A lower-priced Kenworth semi-truck is the T370 where you can pay $74,000 for a new rig. This Kenworth semi-truck model sells between $127,000 and $159,000. This year, Kenworth introduced the T880 semi-truck model that cost around $170,000 to $205,000. Kenworth semi-trucks are reputable for their dependable and high-quality PACCAR engines. They are also engineered with the latest comfort innovations and technology.
Check out the best Kenworth trucks for sale here.

Peterbilt

Peterbilt semi-trucks are well-loved by truckers for their sleepers. Like Kenworth, they are powered by PACCAR engines. Some price points for Peterbilt trucks are:
A Peterbilt 579 semi-truck model for 2020 costs anywhere from $115,000 to $130,000.

A Peterbilt 579 semi-truck model for 2021 costs anywhere from $149,000 to $164,000.

Commonly, Peterbilt sleepers cost $30,000 higher than Peterbilt day cabs. 
And here are the best deals for Peterbilt semis.

Tesla

Tesla semi-trucks are considered the safest trucks in the world. It has advanced collision detection and autopilot driving options. They are now in the spotlight as a new player in semi-truck manufacturing. Tesla semi-truck can run from zero speed to 60 MPH in a matter of 20 seconds. One unique advantage of the Tesla semi-truck is not using fuel to power its engine. The Tesla brand runs on electricity. This can save truckers an estimated $200,000+++ in fuel costs every year. The prices of Tesla semi-truck today are as follow:
A Tesla 300 range semi-truck model has a base price of $150,000.

A Tesla 500 range semi-truck model has a base price of $180,000.

A Tesla Founder's series semi-truck model has a base price of $200,000.
Volvo

Volvo semi-trucks are known for being less expensive, less maintenance, and lightweight. They are commonly a good choice for short hauls. The cost of a 2020 Volvo VNL64T760 with 425 HP ranges from $147,000 to $149,000. But if you want the best deals on semi trucks from the same manufacturer, check out the used Volvo trucks for sale here.

The Bottom Line

In general, the price of a semi-truck depends on its age, brand, engine, features, model, and type. The more loaded the semi-truck is, the higher is its price. Truckers should focus on getting a semi-truck with a robust engine and transmission. If you want your truck to last long even if it is used for heavy-duty hauling, such factors should count better. Alternatively, buying a semi-truck under the top known brands like Kenworth, Peterbilt, Tesla, and Volvo gives a guarantee of long-term reputation in the trucking industry.
Want to purchase a truck without breaking the bank? Visit UsedVending to discover tons of amazing deals on semi trucks, dump trucks and other types of vehicles.